How Technology Led Me to the Best Job in the World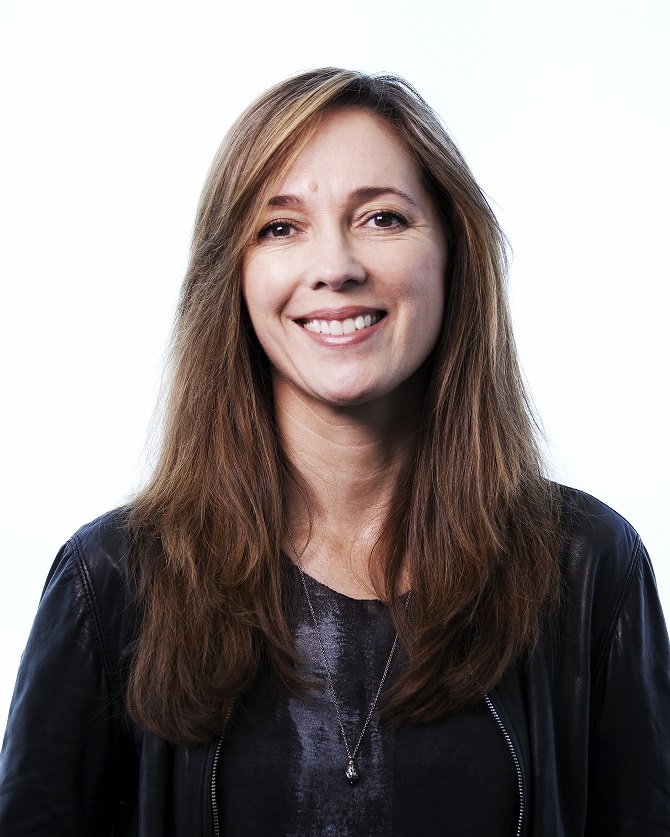 By Bonnie Ross -
There are many days when I'm convinced I have the best job in the world. That feeling is compounded in moments when I'm meeting with our team of engineers and creatives, reviewing game storyboards, character designs, and what's next for the Master Chief, knowing millions of dedicated fans are eagerly awaiting the release of our next Halo game. Or I'll be sitting with a team of creatives, reviewing scripts for our upcoming Showtime television series, and I'll take a step back and think to myself, "this is the most phenomenal job! How did I get here?"
I'm Bonnie Ross and I'm incredibly honored to lead of one of the most iconic and beloved video game franchises in the world, in Halo.  Our team at 343 Industries tells epic sci-fi stories, we build incredible worlds and I've enjoyed a more of a creative career than I ever thought possible: one where technology empowers art. I lead the most amazingly talented team of engineers, computer programmers, artists, and storytellers – all working together to bring the world of Halo to millions of passionate fans globally. Halo is a universe worthy of devotion, a universe in which you can tell thousands of stories – and technology brings all this magic vividly to life.
Throughout middle school, high school and college, my dad encouraged me to think about pursuing engineering and science as a career.  In high school, he pushed me to take the advanced math and science classes, even though I didn't understand the "why."  I couldn't see the opportunities that lie ahead.  I needed that push.  I needed those words of encouragement.  I couldn't be more thankful that my dad gave me that support.
When I graduated from college, I managed to land a job with Microsoft working on operating systems. While it was an amazing job – especially for someone fresh out of college – I don't think I would have stayed at Microsoft or in tech, if I didn't eventually find my passion.  At that time, I wasn't able to connect the dots and see why technology mattered to me.  Luckily, four years after I started at Microsoft, I found video games.  For me, video games made that connection to what I could do with technology…be creative. Gaming is this amazing merging of art and technology.  Gaming is technology empowering art, creativity, and storytelling.  Gaming opened my eyes to the extraordinary things I could achieve with technology. 
For me, pursuing and remaining in technology, as a career, wasn't something I would have done without a little help. That's why I've made it my mission to inspire and encourage girls and nurture other women to pursue careers in computer science and technology. There is such a need for talent – girls and boys – in technical fields, particularly in the United States.
Girls start losing interest in STEM in middle school:
 Studies show that girls lose interest in STEM (Science, Technology, Engineering, Math) and computer science as time goes on. In middle school, 31% of girls believe that jobs requiring coding and programming are "not for them." In high school, that percentage jumps up to 40%. By the time they're in college, 58% of girls count themselves out of these jobs.
And yet the opportunities for girls and women have never been greater:
 In the next two years, there will be an estimated 1.4M jobs in the US that require some form of technical experience or degree. Based on the number of students enrolled in technology and engineering degrees today, it's predicted we will only be able to fill 400,000 of these jobs in the US. Such a profound worker shortage carries global implications for the US and our economy.
 Research shows a diverse workforce brings with it diverse perspectives that improve everything from better product development to better teams to better profits. We need women engineers. And it's not just a nice thing, it can change everything. Anatomically female crash test dummies, with associated differences in physique and physics, weren't used until 2011 and women were less safe for it. A 2011 University of Virginia study found that women had a 47% higher chance of serious injuries compared to men and a 71% higher chance of a moderate injury.
 STEM jobs tend to be higher paid. The lack of women going into technology or engineering or science is contributing to the salary gap between men and women. And here's the not-so-secret secret: If you have a degree in tech, companies around the world aren't just looking for you. They're fighting to hire you since we're all competing for a very small pool of qualified female candidates.
We know how to get more girls into STEM: 
Microsoft recently conducted research to learn more about what causes the gender gap and how to close it. We know why girls or young women either don't go into STEM or leave. The research echoes my own story growing up. And we know what girls need to stay in STEM. It's also what I personally needed.

 Connect the dots for girls. Girls often leave STEM because they don't understand the potential and opportunities a technology or engineering degree can provide. 91% of girls say that they're creative and 72% say it's important that they have a job that helps the world, so I'm sharing my story to show that they can achieve both of those goals with a STEM qualification.  As a parent or educator, you can do the same. Seek and tell the computer science story. When girls learn about real-world STEM jobs, their perception of the creativity and positive impact of STEM double. Coding is the fabric our modern lives, built on and technology, and continues to shape and improve our world. Let her know she can define, drive and be that change. 
 Be a mentor. Girls need encouragement to stay in STEM. I was lucky to have my dad and I'm convinced that without his encouragement of my STEM education, I wouldn't be where I am today.  65% of middle school girls who are encouraged by a parent say they're likely to study computer science in high school, compared to 36% who haven't been encouraged by either parent. With mutual support from parents and teachers, girls are twice as likely to consider studying computer science in high school, and three times more likely to consider studying computer science in college. You don't need to be an engineer to encourage girls to pursue STEM and inspire their confidence in math and science. Just help them imagine their future with a computer science education.
This summer, I had the privilege of spending the day with 11 amazing young girls to work on a project for the Ad Council's latest communication campaign, to encourage more girls to pursue careers in STEM. These girls are our future.  They were surprised and enthused to discover how math and science can be creative and can lead to a career making video games.  We talked about what games they play, what experiences and stories they want to create, and I made sure to tell them that they could achieve that and that would change the world.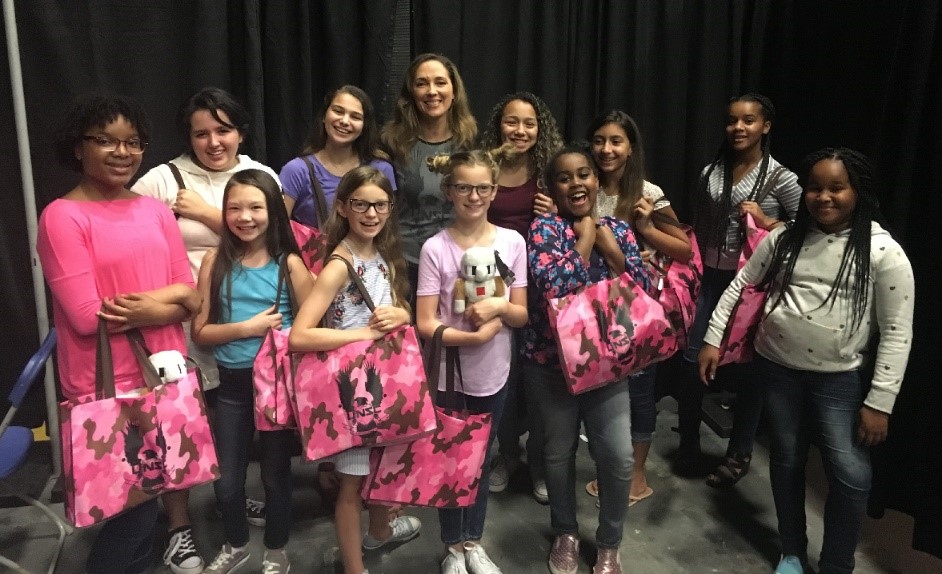 Technology is the most powerful and the most creative tool we have today to create impact; to change and improve the world. Join me in raising the next generation of world-builders and world-changers. Connect the dots and be a mentor for the girls and young women in your life. Please share your story, my story, share the #SheCanStem videos and inspire the next generation. #MakeWhatsNext.