Employee Spotlight: Nina Marien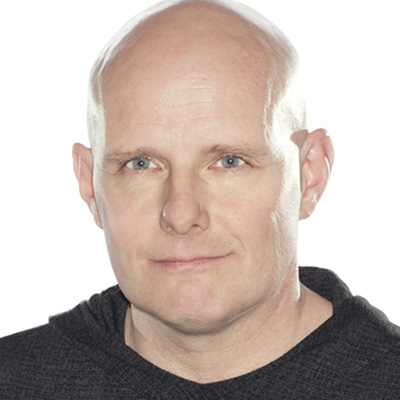 By Frank O'Connor -
One of the most common asks we get from fans is, "I'm not an artist or a musician or a coder* but I am smart, capable, organized and I want to make games…" – or, "I spent four years getting a degree or advanced degree in what I suspect is an unrelated field, but I want to make games, is there a role for me?" or, "I am an artist and a musician and a coder, but I just want to make everything better and more efficient, can I still work in games?"
Sometimes, the answer is yes! If you're fascinated by planning, by execution, by organization and by the drive to see a project through from inception to completion, if you're obsessed by detail and fascinated by the sum of those parts, then Production is the glue that holds games together, or the express train that hurtles over the finish line, depending on your point of view.
We all know that games, as with any large project, are comprised of myriad different disciplines and components – and bringing those together smoothly is an almost mystical craft and science that requires significant expertise – and as you'll see, instinct and intuition.
This time we're going deep into the world of production. Producer, Executive Producer, Product Manager, Program Manager, Associate Producer, and so on… all familiar sounding titles that infer a lot of straightforward but confusingly similar concepts – and production is one of the most important jobs in gaming. But what exactly does a day in the life look like? What layers of production exist and how are they differentiated?
There are lots of different types of production roles – anything from running the entire studio, to tightly controlling and managing a single element of the game. But they all have a few things in common – the need for planning, a knowledge of pipelines and places, the drive to make things smoother and sharper -- and perhaps most importantly of all, a penchant for people. Because for all the files, formats and functions a producer has to produce, the most complex and challenging of all, is the human factor. We took some time to talk through what it means to be a Program Manager in a game studio, with Nina Marien, Program Manager extraordinaire and one of the essential folks at the most visible facets of what we do here at 343 Industries – engaging with you, the Community. *it's always good to know some coding basics, even if you never ever plan to write a line of it in your entire life…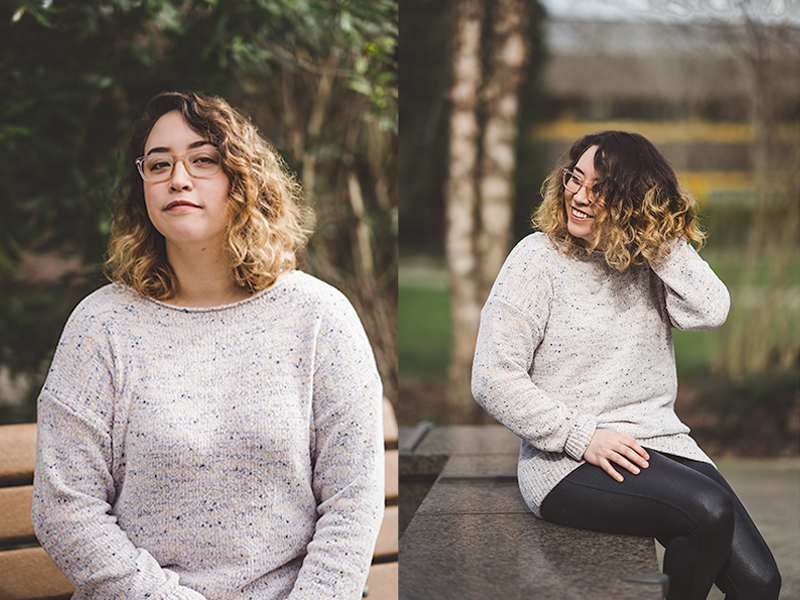 Welcome to the Spotlight for awesome 343 employees! Please, tell us your name and pronouns?
Hi there, my name is Nina Mariën and my pronouns are she/her. Thanks for taking the time to chat with me!
Glad we're getting a chance to highlight someone that produces awesome Halo content behind-the-scenes, could you give us some insight into what you do here at 343?
Sure thing. So, my official title here at 343 is Program Manager for the Community Team, but I've been called everything from Producer to Project Manager to just "PM," because I sit in sort of a unique spot. A program manager is just what it sounds like, someone tasked with managing an entire program – but programs can range in scale from say, creating a new generation Xbox console, to organizing a party, but the idea is that one person is tasked with handling all the contours of that project, from people to products.
The Community Team in general is a special group in that we collaborate with teams all over the studio and touch everything from social posts to analytics reports. We support flighting efforts and gather feedback, write blogs and development updates, and we also happen to run the Halo social channels. For those of you that follow the official Halo Instagram, Twitter or Facebook, you already know – but there's a lot that goes out in partnership with other teams including Halo Gear and HCS, to say nothing of the other incredible relationships we have as a studio. And when it's a launch or event day (I'm looking at you, E3), we're the ones coordinating the news rollouts and getting things set-up on YouTube. At the end of the day, the Community Team not only messages the workings of the studio out to the world, but we're also advocating internally for the players based on what we hear.
When I think about my work, I split it into two distinct spheres: strategy and tactics. 
Strategy is very much about planning and understanding the direction of all the teams in the studio. Because the Community Team by its nature partners with almost every discipline in the studio, I need a sense of what is happening with each team, and how we can support their upcoming tasks and projects. My role is not only to track these tasks, but also to notify them of any changes and to collaborate with each team. We need to understand their goals and offer a unified approach to help where we can. I also find ways to work smarter, to automate or templatize recurring work, so that we're doing work that can be reused or repurposed more efficiently in the future. That also means there's less guesswork involved for each iteration, and that frees up cycles for us to get creative. 
Tactics are really the nitty gritty – they're how we accomplish the goals we have with our partners. At this point we have several playbooks to help us in the execution process, but each new project offers opportunities for growth, and so we often investigate ways to improve messaging or play with how messages get shared. As you can imagine this means a lot of work spent in calendars and using production tools to track it all. But thankfully those sorts of things just so happen to be my favorite. And the more complex a situation, the happier I am to dive in and make order from the chaos. Finding efficiencies, building production pipelines, and building strong cross-team relationships to deliver on increasingly more ambitious goals are what drive me.
In terms of my day-to-day, the rule is "expect the unexpected." I could be chasing down a file, or information for a graphical asset or building wireframes – the loose outlines that describe the project from a high level – for internal documentation to help other employees navigate our systems and tools. I could be editing a blog or (if I'm lucky) messing around in Adobe Photoshop to clean up something we need for another editorial article. There really is no "typical" day in the life, but there are frameworks which help guide how I prioritize work overall. Being a member of the Community Team means working across the broader picture of Halo as a brand, and it is incredibly rewarding.
 Also, I used the term "wireframe" – meaning really just a rough visualization of how an article could be put together – but that helps us figure out what we need to make it work in terms of text, art, links, video and so on. This is a real example of one we made for an internal newsletter.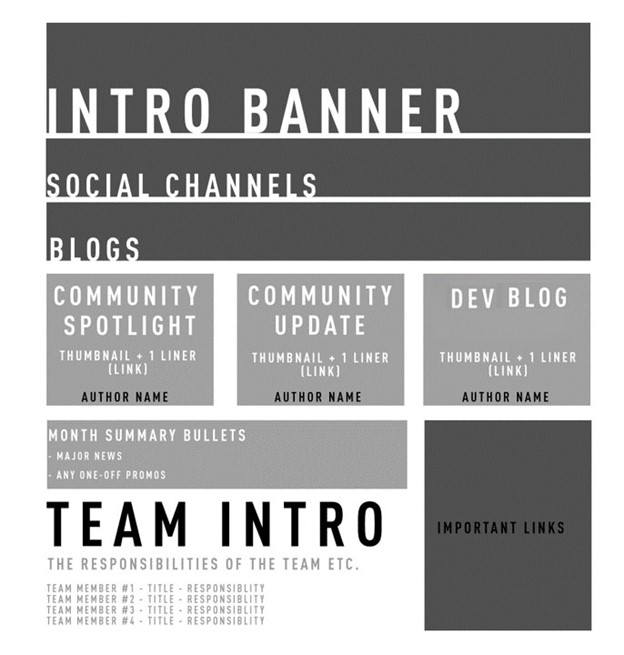 What makes a successful PM or what skills do you find critical to being a good PM, based on your day-to-day responsibilities?
At the core, I think being a successful PM means maintaining a strong sense of empathy -- really understanding your team in order to deliver on a solution. No two roles on the Community Team are alike, and everyone has their specialty. Learning more about these skillsets by asking questions, while also understanding how each person prefers to work, is important in both how a PM sets out the work for a given week and gets those projects wrapped.
Layered on top of team understanding is good, old-fashioned, organization. This could mean to-do lists, sticky notes, calendars, or a production tool of choice, but the goal is always in focus. For me, organization is also about having an awareness of what is coming down the pike and what changes are happening in real time. Being able to have informed conversations about planning and shifting them accordingly (keeping in mind the impacts to other deliverables) is part of that game.  And when tasks are recurring, it's a PM's job to templatize and standardize that work. That lets our teams focus on the job at hand, rather than reinventing the wheel every time they tackle similar tasks. The less time spent on redundant basics, the more time is spent on invention or polish. That time saved by reducing guess and busywork means that other challenges can be attacked, and that's when the fun really starts.
Last, but certainly not least, a PM needs to always have a mind for the how teams fit together. Very few projects ever get completed in a "silo" – a singular group or discipline– and a good PM knows this. Opening channels of communication, reaching out and building cross-team understanding helps everyone accomplish things more efficiently.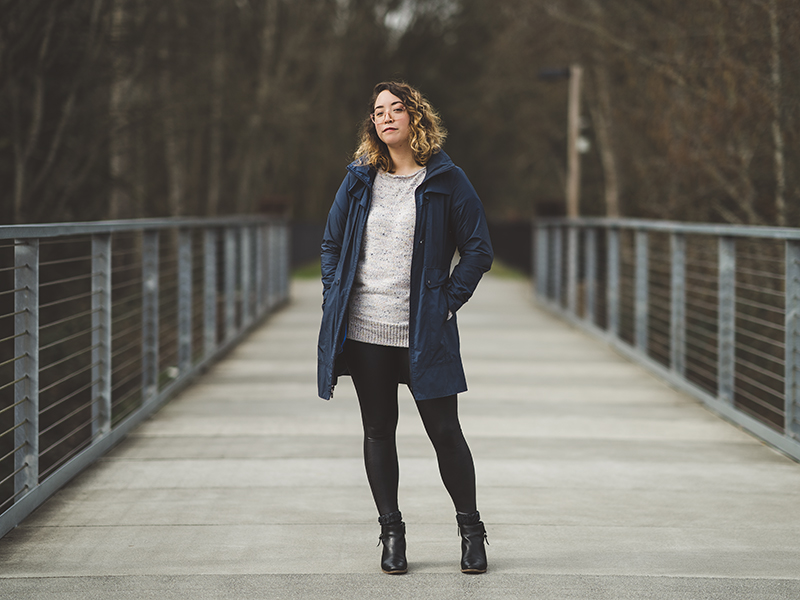 How much of your work relies on the schedules and completion status of other disciplines – and does that impact what you're able to share and create with fans? 
I would say the bulk of our work relies on other disciplines – art, audio, video, design, you name it  – which is both the fun and the challenge of this role. The Community Team is often downstream (or dependent on) a lot of work done by partner teams, so our job is very much to plug-in and support rather than drive other teams to their milestone. Because part of our job is to advocate for the voice of the community, we do get involved in production discussions at the earliest possible stage to make sure fan and community requests are heard and see what can be accommodated within given time and resourcing.
Do you follow the reaction to content that you've produced – and how does that feedback affect the content you make going forward? 
I do check in though I personally take more of a numbers approach. I like analytics, and engagement is really a key driver for us, so I'm always looking. Getting these sorts of insights let us know what our community wants, and what fans gravitate towards, which is valuable information for planning and strategizing what future content we want to create.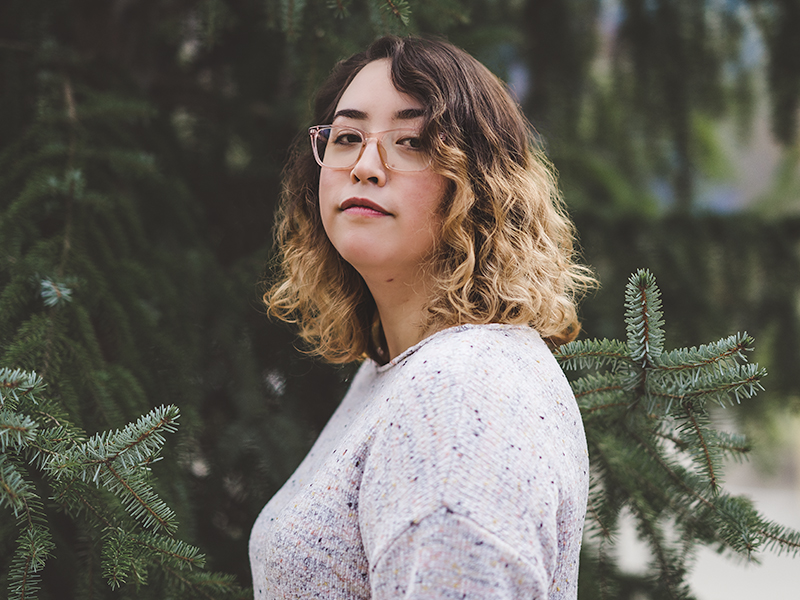 What were some of the biggest surprises/differences in working in a game studio vs. some of your past workplaces?
I worked remotely for a company in the UK almost three years before I became the Community PM so working with people (in-person before COVID) was a bit of a novelty for a while. But once I got over that, I suppose the next major difference was how willing people were to engage cross-team.
This is particularly true in the ideation and concept phase which I found particularly interesting. My past experiences had really put that level of creative ownership on the Art Director, and so getting pulled into these chats about projects was very cool. Everyone was given equal opportunity to say something, and regardless of specialty, the floor was open for discussion.
You studied Fine/Studio Arts, how does that come into play when you do your work?
Aha, I can't believe you found that! I did indeed go to college for Fine Arts – and actually majored in painting and drawing. While I can't say I've really retained my painting skill, I am pretty handy with Photoshop, and that's given us some flexibility when things get tight. Of course, I get all my work checked by the real artists here at the studio before it goes out, but I've been known to make an asset or two.
I think a background in fine arts has also contributed to a desire to play creatively on our social channels. One of my favorite things that we did was the collection of artwork we shared with the community for major holidays. They were done in-house by the incredibly talented Horia Dociu, the art director on the Publishing team, and it was such a pleasure marrying our production need with something I enjoy.
We get so many questions from folks wondering how their education is going to play into "real world experience" – so I wonder if you could share examples of when your college experience was directly useful in your work, and when that same experience was contradictory to what the job entailed?
I'm sure this is a common response, but college is really valuable as a time to develop critical thinking skills and to explore a larger breadth of interests. My major was Fine Arts, but I spent the bulk of my time in the Computer Science Department as part of their Animation Capstone. It was an incredible experience that involved taking a group of all sorts of majors (Computer Science, Design, Art, Literature) and teaching them the basics of not just animation but also modeling, rigging, lighting and more. Once the foundation was set then the rest of the year was spent in crafting an animated short film. The first year I was a student in the program, the second year I was a TA. Both experiences were valuable in shaping what I wanted out of a career, and it was as close to a true production experience as I had ever had up to that point. It was the first time I was made aware that Producer was even a role. I would argue that that experience is more applicable to my current day-to-day job. The strength of college is that you can explore all these different avenues in a compact amount of time and learn how to learn. Because that's the one thing that never changes. You need to keep learning. Stagnation is going to have a negative impact on your career if you let it, stay curious about the things you love to do.
What interested you about working at 343 Industries?
I don't think this will be a surprise to anyone, but Halo really is the reason I applied. I had played other games before, but Halo really kicked-off my console gaming experience and there are a lot of memories tied up in this IP. Halo: CE was the first console game I ever played with my father, and Halo 2 was the first title I loved enough to attend a midnight release. Halo was also the first title that I ever pursued in a transmedia sense. The Fall of Reach and First Strike books were incredibly rich, and introduced me to Blue Team years before I would ever get to see them. These novels also made it easier for me to immerse myself in the game. There's a scene in one of these books where Linda-058 is covering the team's escape and she's described as having found the point between light and dark, hanging from what is basically a rope to snipe Banshees out of the sky. I've never forgotten that scene (though I'm sure I've muddied the details in this retelling), because it felt heroic and iconic. And when I was playing Halo CE with my dad, I was Linda-058.
Professionally, 343 Industries made a lot of sense because I had always wanted to work in video games, and I had finally reached the point in my career where I felt I had the skills necessary to apply. And so, when I saw the posting for an Associate Producer I took the leap.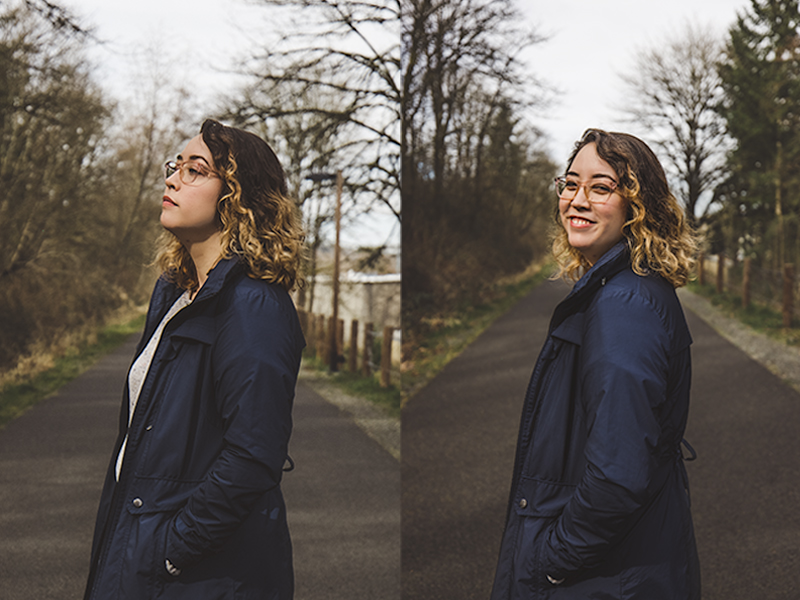 What is your favorite aspect of working on Halo or at 343?
Is it horribly unoriginal if I say my team and the people I work with?
I've had the pleasure of being part of the Community Team for almost three years and in that time, we've grown our channels, adopted new processes and executed on some very timely content plans. But at the end of the day, for me, it's really the people who make a difference. I really appreciate that I'm on a team that has the intensity to execute on industry events with precision, while also being able to just hang out at lunch together and chat.  And this sentiment is true for all the other teams I get to work with at the studio. Franchise, Consumer Products, Marketing, Transmedia and HCS are just a few of them, but I enjoy getting to collaborate as well as just nerd out on what's happening in our industry.
What's your favorite Halo community moment?
I honestly don't think the Pizzapocalypse can ever truly be topped (not even with pepperoni). What had started as a very cute, perhaps even tongue-in-cheek comment became such a fantastic gesture from our community to the studio. It was definitely a first for me, and I know it touched a lot of people in the studio who had worked so hard to deliver on something the community really wanted.
With a title like Halo, and a legacy that stretches nearly twenty years, I think it's fair to say that our community is really one that covers all parts of the spectrum. There are people who are all about the lore, people who only ever play multiplayer, and everyone in between. It means that disagreements are natural, and that any one bit of news is likely going to please one group but not necessarily satisfy another. In my mind this is because we have such a passionate fanbase, and Halo is special to them for very different reasons. Knowing we have such variety of perspectives, Pizzapocalypse as a moment really showed off the beauty of what happens when they unify. There's a playfulness in our community, a passion and dedication that cannot be denied. And on that particular day (week) the studio really got to see just how important Halo continues to be for all of us.
What games are you into, and what's your earliest gaming memory?
My favorite sort of games are usually in one of two categories. Either they are incredibly immersive narrative experiences with interesting characters (we're talking Knight of the Old Republic, Mass Effect, Dragon Age, Dishonored II, Greedfall etc.) or they're called Age of Empires. Age of Empires II is my all-time favorite game, and the recent DE version is excellent. I jokingly call it "Project Management: The Game" but it really is everything I love in complex problem solving with that layer of fun that comes with playing with friends who are also vaguely history buffs. I recently started playing with a group every week and it's been incredibly funny since we all are used to playing this game in different ways.
In terms of earliest gaming memory, I think that also does belong to Age of Empires. That iconic 'Wololo' really started it all and I remember watching my dad play for the longest time before I finally understood what to do. It's a game I've consistently played over the years and likely will continue to play. It never gets old.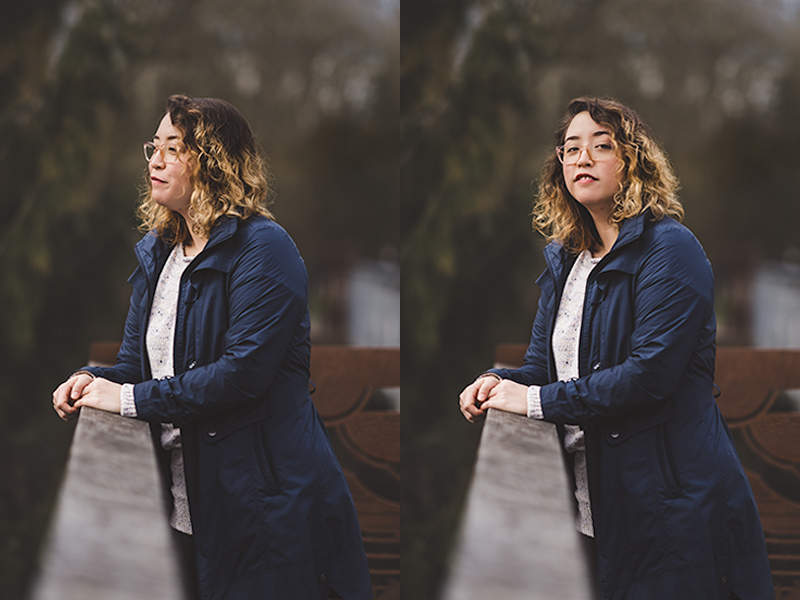 Which other game companies or studios do you admire in terms of their production of similar fan facing content – and why?
I have two that come to mind for very different reasons.
The first is Respawn, and particularly their handling of all things Apex. It seems like they really have their cadence of content roll-out figured out when it comes to launching a new season, and I really appreciate that consistency. In many ways I think of them as the gold standard both in terms of setting audience expectation and building a reliable relationship with their fans. It feels good to watch them hit similar tactical beats each time, while simultaneously exploring new story elements through the content itself. For anyone looking on the outside, they've really been able to capture the essence and personality of what might otherwise look like a first-person game.
The second studio I admire in terms of production of fan-facing content would be CD Projekt Red. Their Night City Wires for Cyberpunk2077 were some of my favorite things to watch this past year. Not only was the medium an engaging one, but that they were able to capture such a breadth of content in a single video was very satisfying as someone who was curious to get details about everything from narrative to world building to music.
Outside of games, what interests you and what do you get up to in your spare time?
I have a variety of interests but the core of it boils down to reading, writing fiction, and watching movies/shows. I love world building, and that really means there's something in each one of those hobbies that lets me dig into that love. I also have a soft spot for documentaries and behind-the-scenes content. I'm that person who watched all the bonus and 'making of' videos for Game of Thrones, Lord of the Rings, The Mandalorian etc. Watching talented people showing off their mastery of the craft is incredibly inspiring, and I definitely enjoy learning from them.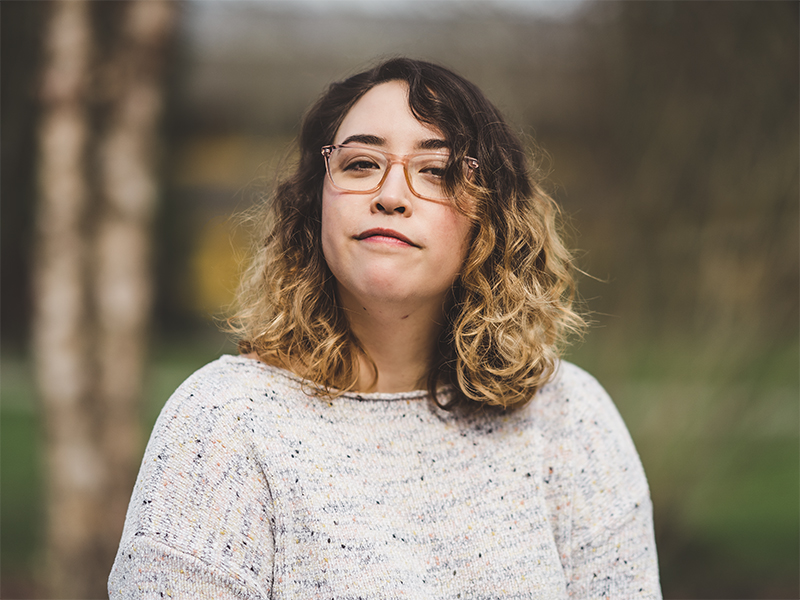 As a woman in gaming, you're an example to someone that wants to see more people like themselves in the industry. What advice do you have to someone that may need a little courage or advice to come into the industry?
Back when I was in middle school, having just figured out that I wanted to work in video games I was confronted by the fact that while I knew where I wanted to get to professionally, I had no idea how to get there.  But I had my video games, so I figured I'd start there. Back then (but really not all that long ago) Xbox games came on a physical disc and had that little booklet that included not just controller layout information but also game credits. It just so happened that one of my favorite games at the time was MechAssault, and so I took a look in the little book to see if there was someone who I could reach out to.
I sent out several emails. But I think I only got one response.
And do you know who it was? Kiki Wolfkill.
She has a memorable name, so I wasn't likely to forget it. She pointed me in the direction of the Microsoft internship page and suggested I start my search there. Now, I never did get into that internship program, but getting that response mattered to me.
Fast forward to 2018, I'm onboarding as part of my first day 343, and I see Kiki's name on the onboarding presentation.  My first ever video game job, and I had come full circle.
My advice, then, is a combination of producer philosophy and just life stuff.
Advice #1: Define what you want.
Most projects start with a scope, a clear definition of what it's meant to be. Your dream job should be no different. If you want to work in video games, and you know it with specificity, then dig in and get to learning those skills. If you know you want to work in video games but don't quite know in what, then go explore! There are countless resources to be had and people to talk to, find what resonates and make that part of your vision. And if you're still not sure where to start, think about what makes your favorite video game so important to you, there's usually a clue to be found there.
Advice #2: Take Consistent Action.
If working in video games is your north star, then every step, every job, every skill you learn can get you that much closer. It may not be a straightforward path, and that is ok. Know where you want to go, movein that direction with consistency, and you will get there.
Advice Point #3: Stay Focused but Enjoy.
No plan ever truly executes perfectly. If it did, I suspect life would be less entertaining. If the goal of this journey is to get into video games, then the route you take to get there should be driven by what inspires you. It's easier to work hard at something you feel passionately about, find those things, find how they relate to video games and you will get there.
A final note, for those in industry: Please don't underestimate the power of a response to a fan. I understand that it may be impossible to respond to them all, particularly with how much communication we handle daily (even before inquiries). But your words have impact, and it does matter. Absolutely.
It's Women's History Month! What does diversity and inclusivity at 343 mean to you?
For me, diversity and inclusion means building the framework necessary to create rich and nuanced content that reflects the different perspectives that exist in the world today. At 343 this is expressed in championing collaboration and inviting people of different expertise to weigh in and share their views. It means celebrating individuals for their contributions while also recognizing that often the most cohesive solution is one in which everyone has had a hand in shaping it.