Employee Spotlight: Nicolas Bouvier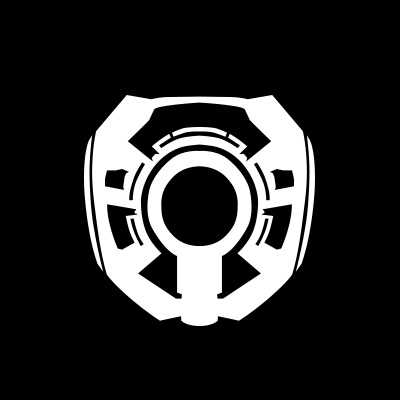 By 343 Industries -
Interested in working at 343 Industries? Looking for a first job, a fresh start or a career advancement? We're always looking for great new minds and ideas to join our family – and in this regular series of Staff Spotlights, we'll give you some insight into what it's like to work on one of the biggest game franchises in the business.
Name: Nicolas Bouvier
Age: 46
Birthplace: France
Current position: Art Director, Halo Infinite
Nic has been a part of 343 Industries almost since its inception, and it's safe to say that in concept art circles, he was already a massive celebrity long before he joined the Halo team. Nic's blend of dizzying, imaginative vistas, and a loose, almost impressionist style of painting, bely the tremendous atmosphere and depth his paintings have.
But painting isn't his only skill – as Art Director on Halo 5: Guardians, and Halo Infinite, Nic is tasked withdriving the overall vision and style of Halo's worlds, vehicles, characters, weapons and wonders – working with a huge team of artists, animators, concept painters, producers and more – to unify design languages for multiple species and planets, as well as the eponymous Halo.
With Halo Infinite, Nic set himself a new challenge – to increase the scope, scale and fidelity of our game, while leaning heavily into the legacy and classic designs that propelled the Master Chief to fame. Despite the huge project and staff management that his role infers, Sparth still finds time to paint both Halo and personal pieces, making sure that those art and design muscles are fully flexed and limber.
Educated at the elite ENSAD (Ecole Nationale Superieure des Arts Decoratifs) school in Paris, Nic started his career drawing detailed medical illustrations, but very quickly moved into the video game industry (at a point where Multimedia was becoming a thing and artists were still referred to as "illustrators.") – where his passion for art and sci-fi could flourish.
And as French as Nic most assuredly is, he has a very cosmopolitan background, living for stints in Singapore and Cape Canaveral, where he credits the inception of his obsession with spaceships and gravity-defying hardware.
Sparth joined the 343 team in 2008, before it has even been given a name – and starting his second gig with former art director Kenneth Scott – the two had previously worked together at Id Software in Dallas. And so while Sparth's first Halo efforts on Halo 4 and 5 were in some ways adapting and evolving an existing style, Halo Infinite promises something quite special – a wholly new envisioning of what Halo is, but firmly rooted in classic designs and design language – and you can see hints of that direction in the Slipspace Demo.
What's the best piece of advice you'd give someone looking to either begin or excel in this particular career?
Be driven by your instinct and your passions. Be good in all fields, and an expert in one specific field of your choice. It will make you irreplaceable.
What drew you to this profession, and what's the underlying philosophy for your work?
The only thing I was good at as a child was drawing, and I never stopped since I was 5 years old. It looks like it did help in the long term.
I have been driving my career with two keywords that always resonate in my mind; talent and diplomacy. They're both very obvious principles to respect whenever you work in a studio. Talent is mandatory and comes from dedication, training, and a lot of hard work. Diplomacy has to do with the way you constructively insert yourself into a team, gaining respect, as well as learning from your peers. These terms hit the right balance for me and I have been trying to stay consistent to this simple philosophy.
What are some of the challenges you face in a typical workday?
Making sure art direction can be conveyed to the greatest number to keep consistency and alignment effective. Embedding concept arts and aesthetic choices into all the crucial gameplay and sandbox needs. Making Halo a product that feels familiar to the fans, but also surprisingly fresh and different on the long term.
What do you think the future holds for Halo and the video game business as a whole?
In essence I really believe Halo and science fiction shooters will always have a future because they express a need for the unknown: technologies as yet un-invented, as well as a window opening on events that could potentially happen one day.
What's your favorite video game of all time?
Ultima 3: Exodus on IBM PC