Employee Spotlight: Corrinne Robinson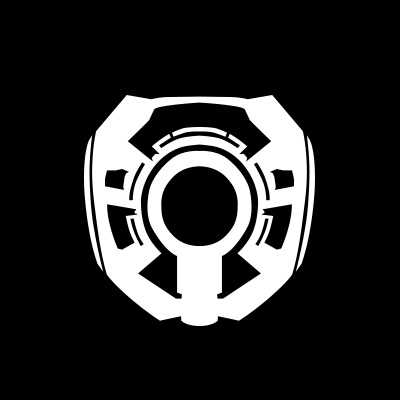 By 343 Industries -
With nearly two decades of games, books, animation, and other epic adventures helping bring the Halo universe to life – and new stories and creative opportunities coming online every year – how does 343 keep track of it all? Meet Corrinne Robinson, our Senior Halo Franchise Manager who leads a dedicated team on the quest to keep everything on brand and meeting a high quality bar. This is their great journey…
Corrinne, you're tasked with managing the Franchise Team for a brand that has grown steadily for more than eighteen years. What's involved with this and what role does your team play?
When I started ten years ago, we didn't have a Franchise Team… it was just Frank O'Connor (Franchise Creative Director) and one other person. We currently have a team of eight people working under Frank and are lucky enough to be connected to nearly every project that Halo is part of by curating, managing and enhancing the Halo Universe.
The Franchise Team works on projects that have any type of Halo lore, objects, assets or story in them. 343 is a large studio and the Franchise Team can wear many different hats or "helmets" to help with a variety of tasks across teams. We manage the internal studio wiki and asset repositories, and work with other 343 teams on production and partner onboarding.  We work on Halo partnership projects like Minecraft, Forza, Bomberman, Gears of War, Sea of Thieves, Killer Instinct and many others. The team also uses their Halo knowledge to work on the SHOWTIME Halo television show, Halo: Outpost Discovery, marketing, commercials, museum exhibits, events, and much more.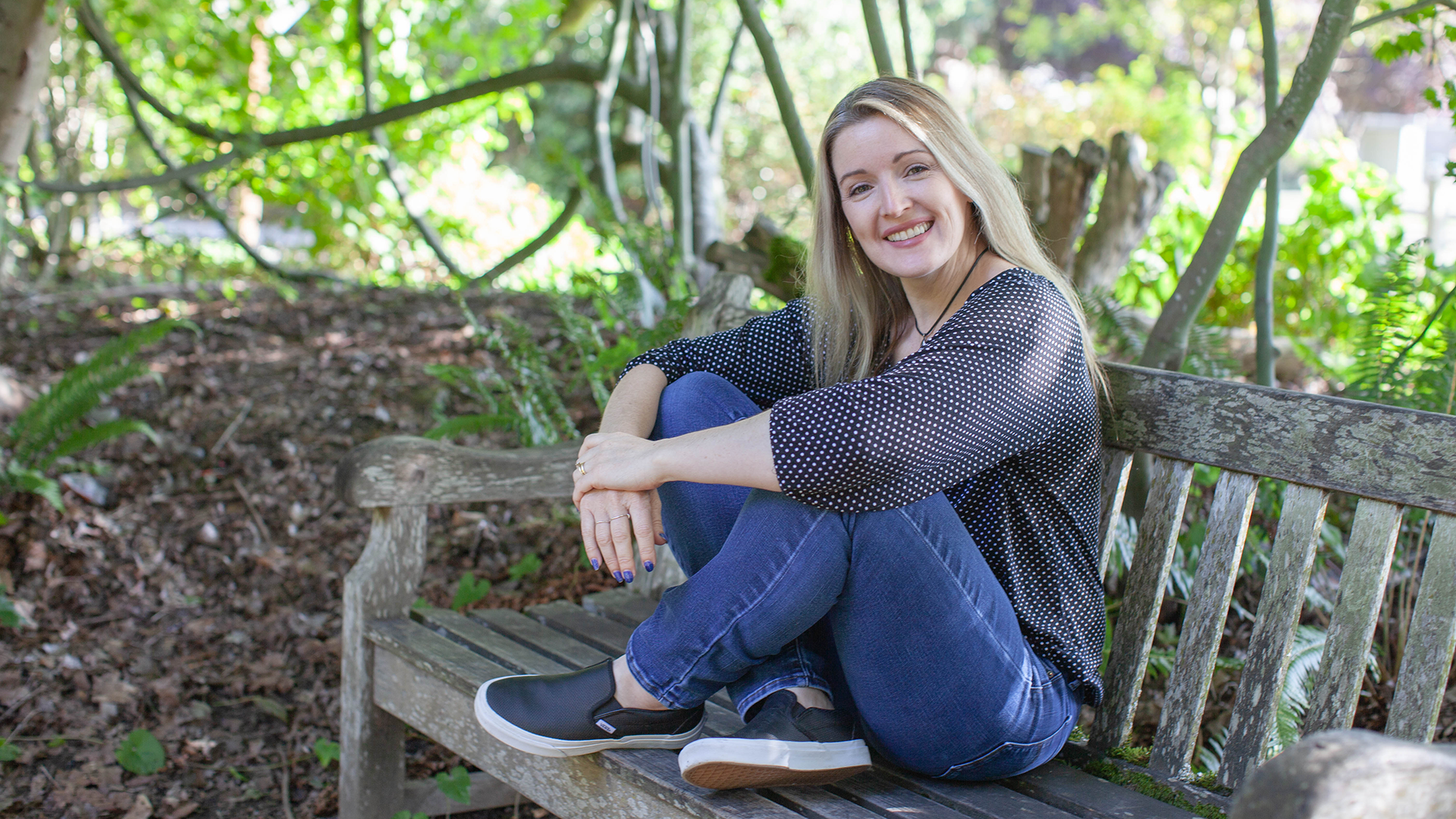 You also find yourself at the nexus of many different teams and a wide range of opinions on where the franchise assets should be used – what are some of the more unusual requests you get?
We get all kinds of requests for Halo to be used outside of the game and not all of them are necessarily a good fit. I once sat in a meeting where they pitched an idea about having the winners of a contest play Halo in a 4v4 setting (so far, so good) but then the brainstorming session went into a discussion where they wanted to hook the players to electrodes and give them small jolts of electricity every time they lost a match. This would probably not have captured the spirit of heroism we strive for, so we passed.
Most of the asks are, unsurprisingly, for the Master Chief, and we are very particular about how he is used outside the game. We definitely try to keep his character in situations where he is heroic and does not appear weak or frightened because that would be off-brand for Halo. We get asked to use the Master Chief so much that we actually put together a whole document of do's and don'ts. Overall we try to find places where we can do the right thing for the franchise, with the idea that Halo fans are ultimately the customer and those are the people who we're trying to please.
The good news is that we have excellent marketing partners at Xbox and they help to screen out a lot of the unworkable ideas before we even see them! Ultimately, everyone on our team and our partners all want what is best for the brand and we're all working toward the same goals.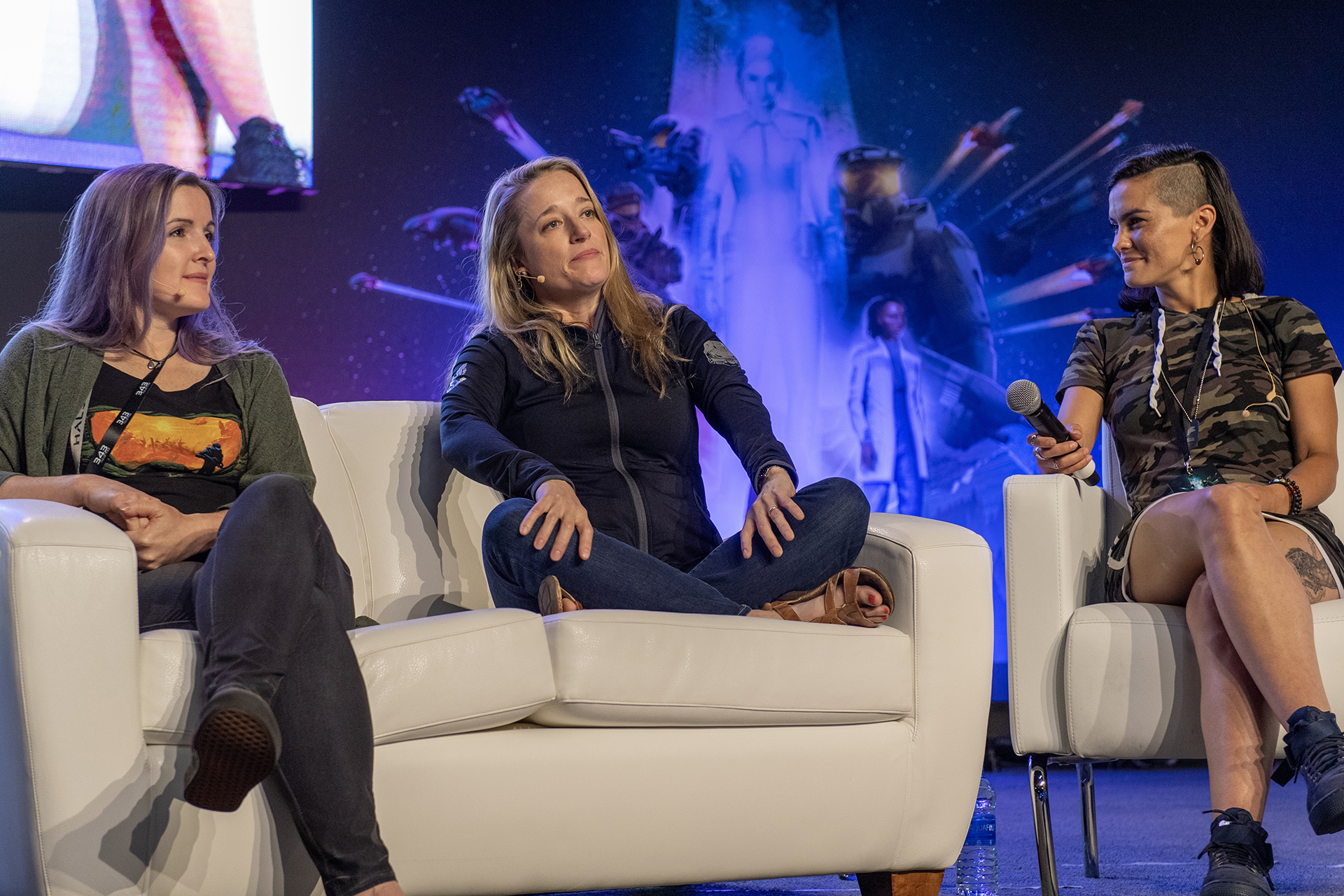 Your team is also working on the SHOWTIME TV series – how does that challenge vary from other projects you've worked on over the years? And how does the scale of this compare to say Halo: Nightfall or Halo: Forward Unto Dawn?
Forward Unto Dawn was Halo's first live-action offering and we were learning about what was possible. We had really great relationships with some of the production staff (who were also Halo fans) which helped immensely as they could be our brand advocates even when we weren't there in person. We ended up keeping a Franchise Team member on the set for the entire shoot, so we could answer questions as we filmed and I am really proud of how it turned out.
The SHOWTIME show is SO much bigger that anything we have done before. We have several people on my team working with Kiki Wolfkill (Head of Halo Transmedia) and Frank O'Connor (Franchise Creative Director) and the production company to assist with all their Halo needs. In general, having something planned for a major cable network immediately raises the stakes – in a lot of ways even more than a movie because we have time to explore the universe and its inhabitants over the run of the series. The scale of the production itself is much than the live action or animated stuff we've made before. We've been working on this project for quite a while now and the progress we are seeing is beyond exciting.
I don't think I am allowed to really say more than that! At least not right now.
What's the worst thing about your job, and what's the best thing?
The best thing about my job is my team. They are talented, dedicated, and driven. I feel like we can accomplish pretty-much any project that is thrown our way… and we do! My team gets to work on so many different types of projects. As an example – we had people working on the SHOWTIME series, Halo: Outpost Discovery, several books, the Halo Library and Index, Halo Infinite and Halo: Reach PC, as well as multiple partner projects like Gears of War and Sea of Thieves – all during the same time period.
The worst thing about my job is turning down potentially cool opportunities because we just can't do it all!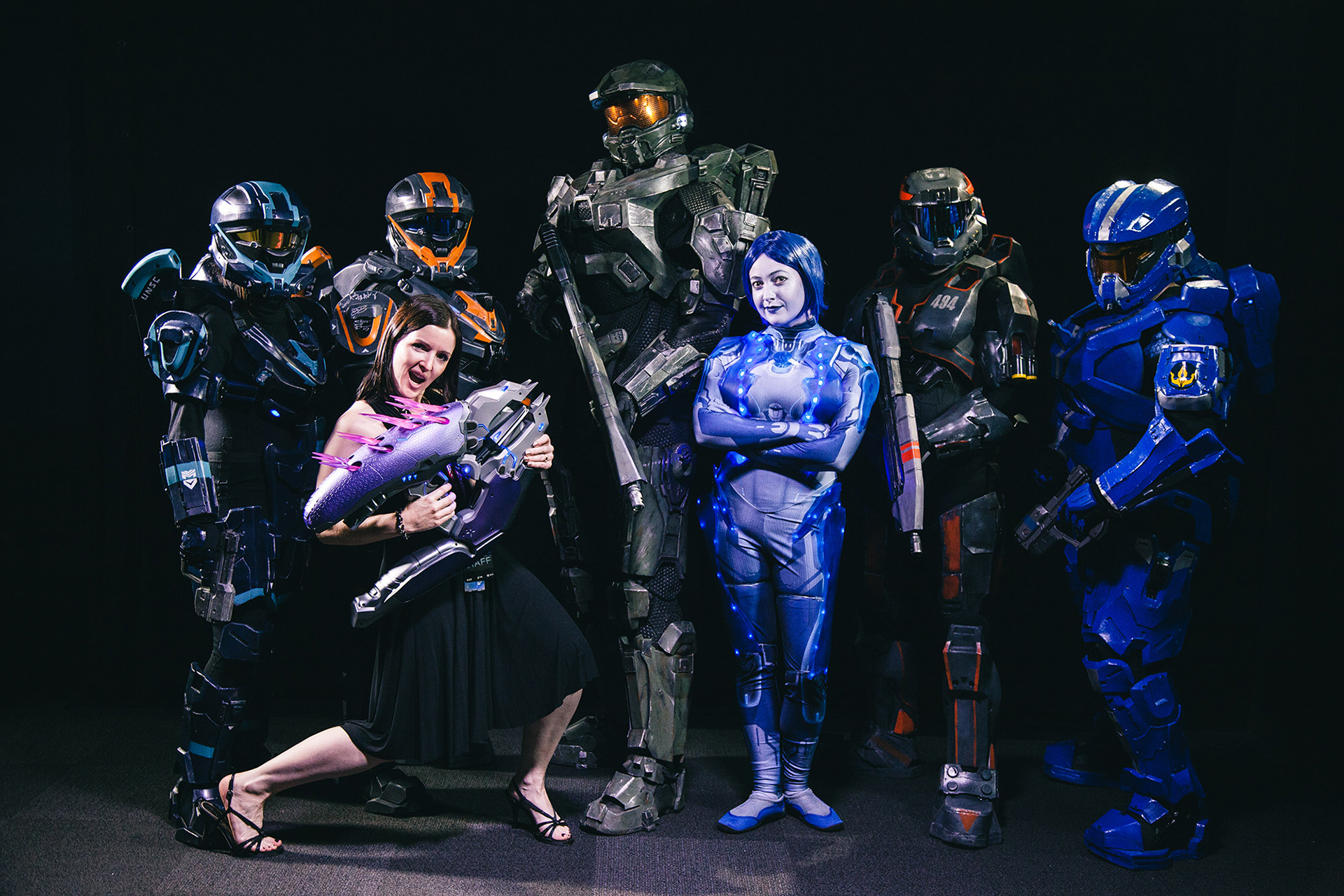 You have a number of tools you use, but tell us about the fabled Halo Story Bible. What was it, and what has it become since? How do the various teams use that?
The original story bible was a collection of detailed, ringbound folders with descriptions, art, concepts and dates, but it was rarely updated during game production and was never as detailed or usable as we wanted. Certain people love to know what we here at 343 and, previously, Bungie were thinking about - and where they initially wanted it to go with certain narrative and lore aspects, but a lot of the things in the "bible" were just concepts and ideas, that never made it into the game.  It's definitely fascinating to see some of what could have been, but we needed something that could be used and understood by literally hundreds of people from different disciplines and with different levels of Halo knowledge.  
Halo now has eighteen years of games, around thirty novels, multiple comics, marketing pieces, and more… so there is a LOT of story to manage. The Franchise Team tracks all the story pieces that are public (as well as those that are upcoming), so we started an internal digital wiki called the 'Halo Library' to keep it all straight. We use the information to try and ensure we don't contradict existing stories as well as finding ways to connect stories across the Halo Universe (Games, Books, Comics, etc). The Halo Library has individual articles on all major items (Characters, Weapons, Vehicles, Locations, etc) and we have added visuals for each iteration of the items as well whenever available.  The Library is used across 343 Industries as our internal source for all fiction needs. Each of our writers have encyclopedic knowledge of the franchise and they write articles for the Halo Library and help make decisions about how and where to add lore to the Universe. The writers also work with our novel and comics authors and we give direct access to the Halo Library to assist them.
You don't just handle franchise, you have a lot of other responsibilities in and out of the studio, can you tell us a little about the non-franchise projects and tasks you get?
LOL – Yes! For a couple years I lead our "Givetoberfest" charity event. This event grew from a brand new event of about 300-400 people, to an event which expects nearly a thousand people this year. I also organize the Halo Gala fundraising event and assist with most of our Make-A-Wish visits.  I am part of the Women in Gaming group at Xbox and helped organize the 'Women in Gaming: Halo Edition' panels at Halo: Outpost Discovery.
I am also the curator of the Halo Museum at our 343 offices. There are many people that contribute to the museum, but I take great pride in having helped to make incremental improvements and additions to the museum since it first opened in 2016. We offer museum tours to certain charity groups and students – especially groups that are underrepresented in gaming and tech. We put together panels of 343 employees to talk with the student groups about all of the opportunities and answer questions about the industry.
While none of this is technically "franchise work" – it all adds to our 343 culture and I enjoy getting to help with such a diverse set of tasks.