Brie Chin-Deyerle: Engineering This Generation, Nurturing the Next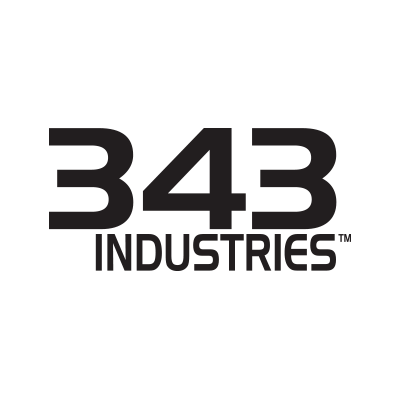 By Iva Lindstrom -
Halo Infinite Senior Gameplay Engineer Gabrielle Chin-Deyerle, or Brie for short, is all about helping people level up, whether that's in-game or in life.
Brie manages a number of the Microsoft interns at 343 Industries, guiding them through their first forays into their careers and achieving an exceptional career placement rate. In addition to helping aspiring game software engineers, Brie and her team offer a leg up to Halo players through their work on Halo Infinite's Academy and Bots program. Those programs offer various levels of gameplay against AI Bots, allowing Halo fans to improve their gameplay skills or enjoy some individual gaming at an intensity of their choice; Brie is quick to note that many 343 teams are involved in the development of this exciting new feature.
The interns at 343 are part of Microsoft's internship program, a program that places promising individuals in internships across the company. Those assigned to 343 gain solid career experience working on code that ships and contribute to their team's progress for the 12 weeks of their tenure. Brie adds, "The Microsoft internship program organizes events, such as Q&A meetings with various leaders from across the company, as well as social and networking gatherings to make the experience as good as it can be."
For interns in her department, Brie strives to make their experience as close to that of a full-time employee as possible, complete with standups, one-on-ones, bugs to fix, and code to write. She credits her team for making the internships valuable learning experiences as they offer feedback and iterate on interns' code. Though the team provides support, Brie was very clear about the talent the interns possess when they come onboard: "I think it's easy for people who have been out of school for a while to forget how good people are when they're coming fresh out of college. People are really motivated and are tackling things from a fresh perspective -- and they get great work done!"
David Berger (although, like Cher, Prince or Madonna, he is known simply as Berger), is Head of Engineering for Halo Infinite. Asked about the internship program, he says, "It's a great win-win for both 343 and the students. It allows us to partner with students of many backgrounds and interests, who might not have even considered games, gives them exposure them to our working environments -- and hopefully to a full-time role in the future. For the students, it gives them experience with a large, real-world team and lets them apply academic knowledge in a practical way, with a full production environment. From our side, new faces and ideas inject a great energy to the team and I am constantly amazed by what our interns are able to accomplish in just those brief 12 weeks with us."
Per Berger's observation, interns not only receive valuable experience while at 343, but also contribute to the studio in unexpected or surprising ways. Brie states, "One of the things that I personally value about interns in general is that they have a different set of assumptions about how things work compared to someone who's been around for years. It's that concept of the beginners' mind, where you're not burdened by the way things always have been or the way things 'should' be. That new perspective is such a breath of fresh air and challenges us to grow and be better."
Christina Gan, who served as a 343 intern in the summers of 2020 and 2021, says of the experience, "This challenge has really pushed me to think harder and learn truckloads of new tips and tricks as an engineer, and I also spent a lot more time reflecting and learning a lot about myself. I am not only realizing all the things I'm capable of, but I am also noticing that I have so much more to experience in my future career as an engineer. This internship has really helped me grow both professionally and emotionally, which is something I am extremely grateful for."
Berger comments on the impact of the program, saying, "First and foremost, I'm impressed by the energy and overall talent that we have had through the system. Second is Brie's passion for managing the program, working with other engineering leads, and coordinating the interns time here so that it's valuable experience for them, without being overwhelming or stressful. Brie's positive attitude working with students is infectious. I am always impressed with what the students accomplish. And Brie's strategy to have the students work on real projects, features, and tools that we fully intend to ship makes the program that much better."
In addition to Brie's oversight, interns are also paired with a mentor. "The mentor is focused on helping the intern with the technical and team-based challenges they have in front of them. For example, providing code reviews, working to figure out the check-in process or how to run test automation, providing advice on how to debug something, or suggesting who else to ask for help with some obscure issue," Brie explains.
The intern program benefits the mentors, as well as the interns. Andrew Gleeson, Software Engineer II on Halo Infinite, says of his mentorship, "I really enjoy the feeling of giving back and helping out new developers so it's rewarding on a personal level. But it helps on a professional level, as well. I've found that teaching helps me polish my understanding of how things work and gives me a way to practice soft skills that I might not otherwise use. [Our interns] view things with a different perspective which can be a huge advantage when solving complex problems. New eyes on a problem are always helpful -- and teaching someone how things work in our engine is a great way to make sure you really understand how things work. At a micro-level, the interns are a great forcing-function for improving documentation or workflows. More importantly, though, training them exercises the muscles needed to move away from the old mindset of hiring 'rockstars' who can come in and magically solve any problem. They teach us to build up the talented people around us and find skills in new places."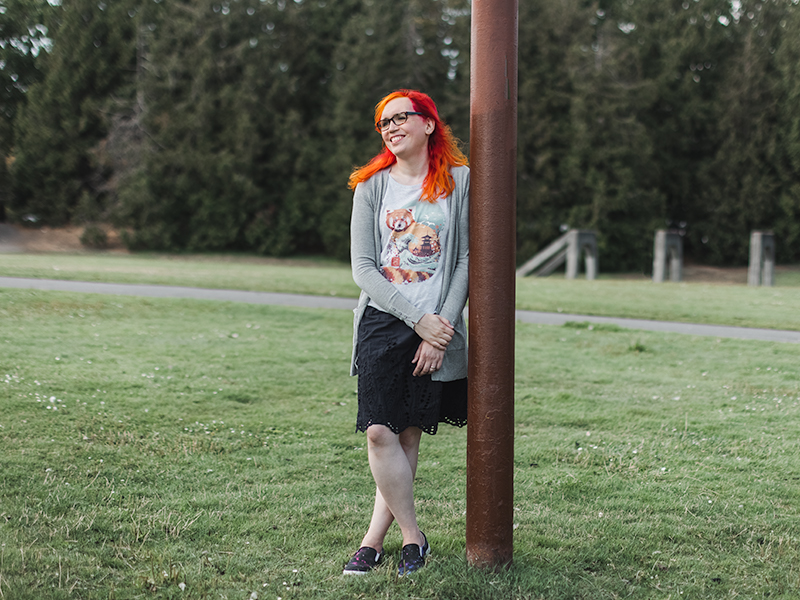 Brie's philosophy about internships is largely informed by her own internship at Microsoft. She reflects on how that experience benefitted her in her career: "What you do in school is important because it's building the fundamentals and the foundations you need to be successful, but, to put it metaphorically, you can't live in just a foundation. You live in a house. The internship is all about teaching you how to build on top of all those foundational elements. Getting exposed to professional work teaches you all the other stuff that school doesn't always have the capacity to teach you. So much of school is working on your own on a single project, not talking to anyone else and not using the Internet, because that's 'cheating,' right? In a professional environment, we're all working on things collaboratively and it's much more about what we can do as a team. We don't expect you to do everything alone. Getting exposed to that prior to entering the industry helps give you just a little bit of a jump start. That's not to say that what you learn school isn't important, but an internship helps complement what you're already learning."
Brie grasps that her interns are embarking on a highly skilled and complex career. She shared that successful engineers not only need to be proficient in C++, the common coding language for AAA games, but also in critical thinking and analysis. "The reality is, once you're working somewhere, it's not like a final exam where you can't look something up. I don't have this encyclopedic knowledge of everything I've ever learned tucked away in my brain, so one of the most important skills is how you find answers and how you deal with ambiguity. The ability to go figure it out and to find an answer to a question that hasn't really been answered yet -- that's one of the things that I really look for in my team."
Anita Ma, a summer 2021 Microsoft intern, echoed that sentiment when she said of Brie's role as intern manager: "She has created a culture that young engineers like me thrive in… She has a boundless amount of experience and advice that I've been grateful to have learned from. Brie constantly pushes me and, more importantly, gives me the confidence to step outside my comfort zone. As a new engineer, it's important to build up good habits and gain a good mentality, and Brie has been pivotal in that aspect."
The internship program is a resounding success, with nearly all interns becoming full-time Microsoft employees after graduation . In fact, both team members that Brie manages are former interns. "I have such great college hires reporting to me. They were interns last year and the year before. Now, they're both contributing to Halo Infinite codebase and making it better every day that they're here. I can't speak highly enough of the interns and college hires that I've had a privilege to work with. I think the coolest thing now is seeing other former interns, like myself, who are starting to give back into that program. It's a really wonderful cycle," Brie says.
Ilana Franklin, former intern and current 343 Gameplay Engineer and mentor, is part of that returning cohort. "It's hard to overstate what an amazing opportunity the internship program was for me. It was my first real experience with AAA game development and gave me a great on-ramp to working at 343 Industries full-time. Working on a game as big as Halo Infinite can be really scary! Everyone who works here is so talented and passionate, and things are always moving fast. Getting used to the SlipSpace Engine can also be very daunting. It's amazing to work in a codebase that was built to make Halo, but that also comes with a lot of quirks that working with Unity in college didn't prepare me for. Having time during my internship to learn the ropes helped me ramp up quickly when I started full time."
Brie recognizes that embarking on an internship is daunting. She says that seeing interns overcome that initial hesitation is the greatest reward in her work: "In the early stages of an internship, you're not really sure what you're doing yet, and you need a little more help to make sure that you're going down the right path and not setting yourself up for failure. But then, I see someone come to me with their own ideas or I'll see them take an idea for how to do something and then, a day or two later, they'll have found a better way to do it. I love seeing them grow into a more professional version of themselves like that. They always had the capability to do it, but watching that happen is really awesome and a huge privilege."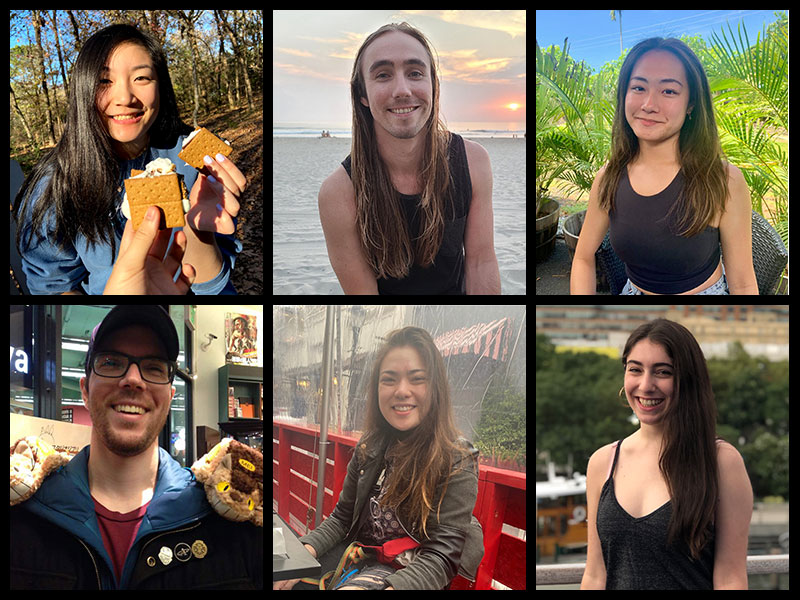 The 2021 343 interns, mentors, and college hires. Top row, L-R, intern Christina Gan, intern mentor Nick Harrison, and intern Anita Ma. Bottom row, L-R, intern mentor Andrew Gleeson, intern mentor/college hire/former intern Ilana Franklin, and college hire/former intern Hollis Lehv.
Hollis Lehv , also a former intern and current 343 Gameplay Engineer and mentor says, "The internship program gave me not only practical experience in software development at a game studio, but also the opportunity to speak with people who were further along in their career to give me insight into what their path was. During my internship, I was able to implement features that will end up in the game, which gave me experience and confidence in my skillset. The internship also led to a full-time position with 343. Brie did an excellent job as a manager. Even though the internship was virtual, she was very accessible and never let us feel like we were without guidance. She made it clear that she wanted us to succeed. She also planned various events with full-time 343 employees so we could learn more about their fields and careers."
The intern program gives back as much as it receives. Nick Harrison, Senior Software/Gameplay Engineer, says of his mentorship experience, "The mentor/intern relationship is really an opportunity for growth in both parties! It's nothing short of remarkable how much personal progress interns make between their first and final weeks of their twelve-month tenure; seeing this is invigorating for my own professional outlook and pushes me to continue down the path of self-improvement and growth. Seeing a bright young engineer make many of the same mistakes, learn the similar lessons, and even ask the same questions that I did myself early on in my career has been a uniquely retrospective experience, and has offered me a lot of useful perspectives on my own skills and self-image as an engineer."
Brie's contributions to 343 don't just stop with her management of the internship program. She also works on the Bots and Academy portions of Halo Infinite, as does her team. Working in game development has been her goal from the age of five. "I got a Nintendo from my grandfather and fell in love with Zelda and Mario and later grew to love JRPGs because I loved reading. They were like interactive books, and I got to be the protagonist. One day, I stumbled across a game called RPG Maker for the original PlayStation and started making my own games with that -- by typing in every command and bit of text with like a directional pad, not even with a keyboard. In hindsight, it was terrible, but I was so excited -- it felt like I was a real game developer!" That inspired Brie to purse a computer science degree that specialized in game development. She earned an internship at Microsoft, even though she didn't even own an Xbox, having grown up on Nintendo and PlayStation games. "I came to realize there were so many people here that I really, really liked and admired. Even though I didn't have a lifelong attachment to some of the games, I really respected the people who worked here and saw a ton of opportunity for me to grow and to learn. Microsoft hired me after college; since then, I've bounced around to a couple different teams in Microsoft, such as Project Spark and HoloLens. Project Spark was a really cool game that had a whole scripting language toolset to make other games and share them within it, and I also got to work on some of the early software prototypes and experiences for Microsoft Hololens. I then transferred to 343 and have been with them for about eight years, starting right after we shipped Halo 4. I helped ship Halo 5: Guardians, and now we're shipping Halo Infinite. It's been a real privilege to work with so many aspects of the engine and parts of the team. I've touched lots of gameplay code, networking, animation, tools, our scripting systems, the list goes on. I've worked across campaign, multiplayer, and most recently, I've been the lead for Bots and Academy."
The fresh viewpoints of interns and new grads also helps fuel the transformation of gaming. "I remember being at lunch with my boss's boss during my internship and he asked if any of us played this neat little game he found called Angry Birds. He discovered it before it exploded in popularity, back when the mobile gaming market was barely a thing. Just in the last decade, I've seen trends come and go; we've seen a surge of social games, free to play games, and a whole wonderful renaissance of indie games. As developers, especially in the AAA space, we're now needing to think about not just shipping a single box product but offering a steady stream of content that's consumed by players, as well as streamers and people watching streamers. Every innovation comes with new challenges, which keeps our job interesting. As engineers, we have to make decisions with an eye to the future; we can't just move on to the next game and a fresh clean start. We have to focus on building a good foundation that we can sustain for years to come." Brie also sees that smaller companies, even students, are entering the game development sphere and competing with the bigger studios. "It makes us stay humble. Amazing games can come from anywhere. We have to keep bringing our best to stand out in the market, which is awesome. It's good for players and honestly, it's good for us. We don't get rest on our laurels; we have to keep improving."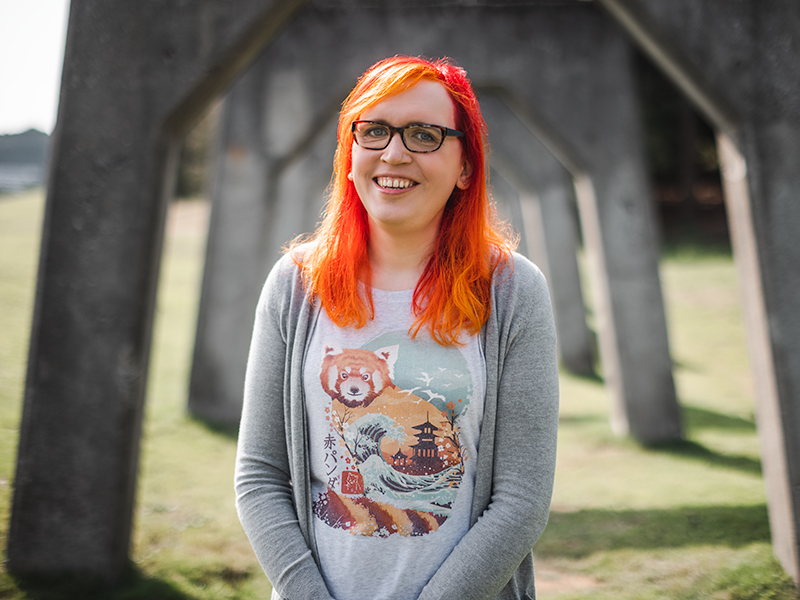 Brie, who has a long-standing love of watching and participating in theater productions, provided an example of creative, outside-the-box thinking, comparing game development to a staging a play. "There's just more code and less acting," she laughed before elaborating about how, in theater, the lighting, set design, and actors are all thinking about their own roles while also working together for the finished product. "They're all working on a shared goal, which is to put on a great production, but everybody is coming at it with such a different angle. Some of my favorite experiences with theater are when different people with different ideas clash - but not in a negative way. It gives a sudden burst of energy to things, a back and forth to solve a problem that creativity naturally emerges from. And that's what happens in game development. You've got gameplay programmers, animators, composers, artists, and designers, representing different disciplines with different sets of constraints, ideas, and practices. We're all trying to come together and share in this production of a video game where we're all different creatives who are willing to recognize when one thing needs to give so something else can shine. Getting to be a part of that is sometimes incredibly stressful and chaotic, and it's not always easy, but I really do love it."
Halo fans may never meet Brie, her teammates, or the 343 interns, but they are likely to engage with the team's creations, Bots and the Academy program. Working on this program seems like a natural fit for Brie, given her dedication to helping others find their paths and achieve their goals. In addition, it represents a culmination of her own experiences as a gamer. "Growing up, I played a lot of games against AI as a kid," Brie shares, "I'd even watch how the AI played hoping they'd teach me how to play better because I was intimidated to play with other people. One of the reasons I got into the industry at all was a fascination with how AI worked in games, I thought that seemed like such a cool problem to solve. How do you make AI opponents that are fun? Getting the opportunity to lead these features over the last couple years has been a tremendous privilege, and I genuinely hope it inspires someone else out there too!" Academy will be one of the new additions to the game, allowing players to engage in a simulated multiplayer experience against bots, during which they can master many aspects of Halo gameplay. Brie explains, "Halo has a lot of hidden mechanics, such as the red reticule, where your crosshair changes to red when you're at the optimal range for shooting a weapon. It's never actually explained; it's something that players might figure out, or they might not. Some players just wonder why the heck other people are so much better! So, one of the things we wanted to do with Academy is demystify some of these things that have been in Halo for a while. We wanted to do that in both scripted ways, such as tutorial sequences where we're more explicit in teaching, as well as in other ways, such as our weapons drills, where we have different targets spawning for you to shoot at. The way we place those targets in a drill for one weapon vs. another might help you realize through experimentation and play what the subtle mechanics of a weapon are while giving you a friendly space to get comfortable in. It isn't a matter of necessarily making Halo easier to play, but making it easier to get into."
As one of the primary people developing the Bots for Academy, Brie shares that her favorite thing is when people don't realize they're playing against a Bot and not another human player. She said, "That has been one of the most validating things in my entire career." Brie and the other Halo Infinite developers were mindful of keeping the Bots as authentic training partners, but without ever cheating. "Bots at a higher difficulty don't ever have more health or more damage. If the BR is a four-shot on a player, it should be the same four-shot with a bot. We worked within the Halo sandbox to dictate what the behaviors we could have and what tuning levers we use to make them easier or harder to play against. As a result, I think we have some pretty compelling Bots that are authentically playing Halo Multiplayer with you. I'm glad that we have a diversity of experiences that range from fairly easy levels to our hardest level, which can be difficult even for people on the Bots team. It gives people who are newer incremental goals to work toward. And, if you just had a bad day and want to feel good, go spawn some of the easier Bots and have a good time -- they won't mind!"
So, when Infinite is released and you're blasting Bots to de-stress, take a moment to think about Brie and her dedicated team of engineers and interns who have harnessed their dedication and creativity to bring that experience to life. Launching a game is, as Brie's theater metaphor reminds us, many people uniting their creativity and skill sets for the greater good; doing this requires not only the brilliants minds of 343's staff and interns, but the leadership of managers like Brie. As Berger notes, "Brie is able to manage the internship program while simultaneously leading a full-time team working on two of my favorite features in Halo Infinite: Academy and Bots. Her desire to want to have more people be able to play Infinite is truly demonstrated in these features. It was gratifying for me and the students to read the Twitter fan and player reception to those same features – often praised as welcome new additions to the Halo ecosystem."