Employee Spotlight: Sean Swidersky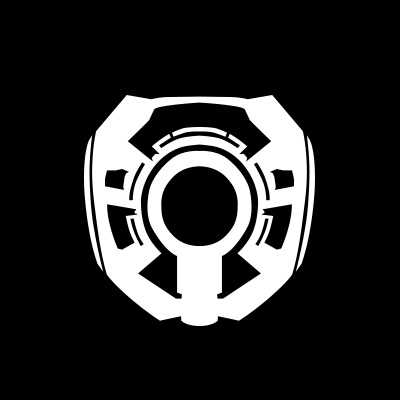 By 343 Industries -
Being the bridge between the variety of disciplines within the gaming industry requires a nimble adeptness and commitment to problem solving. Producers are often the ones behind the curtain, watching diligently as the development cycle progresses and ensuring teams are moving at their best. Without them, having entire studios align and drive towards important milestones would be like a game of telephone. With them, the lines of communication are kept clear and roadblocks, or things that may be on a critical path, are proactively resolved and accounted for to help bring a smooth process to every facet of game development. Here, Sean Swidersky tells us a bit about what's involved with  being a Producer, and the journey that eventually led him to 343.
You fly under the banner of our Publishing team here at 343 Industries. What sort of responsibilities to the Halo franchise is this team tasked with?
The Publishing team's primary task is to develop and publish games for the Halo franchise which can range from first-person shooters to real-time strategy games. A couple of examples are Halo: The Master Chief Collection and Halo Wars 2. Both of these titles were produced by our team.  
The development of these games is driven and guided by our internal team at the studio which is made up of a little more than a dozen of us. However, the bulk of the work is done in partnership with external developers from all over the world. Amazingly, it's fair to say we have worked with studios from almost every continent on the planet at this point.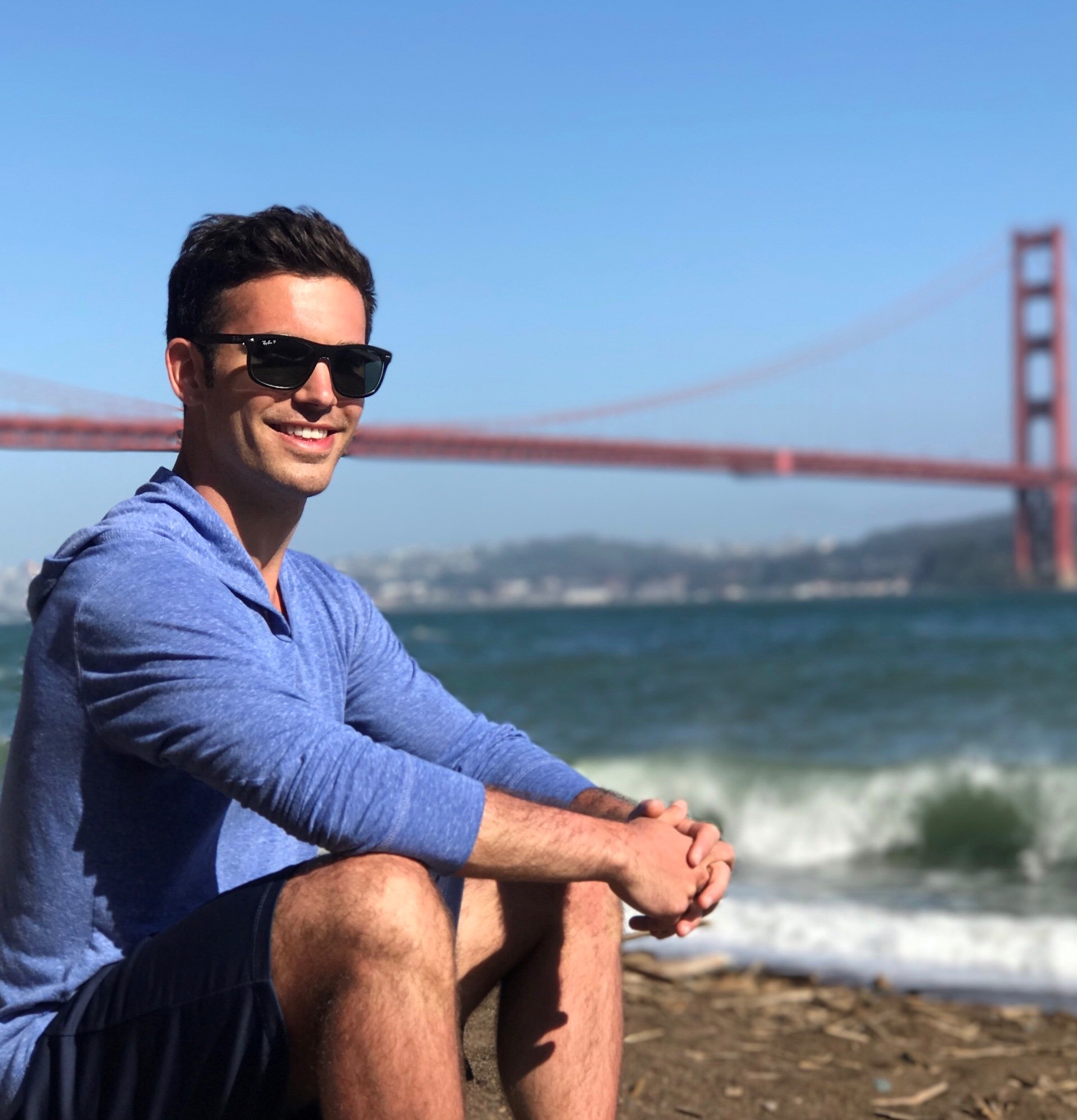 Acting as a Producer on a team that works with both old and new products must be a juggling act that includes at least a few needlers, rocket launchers, and battle rifles. Where do you plug in and what are some of your priorities as a producer?
As a producer on the team, I plug in with all facets of both the internal team and external teams involved on the projects we work on. This spans across a variety of disciplines such as engineering, design, art, test, services, and more. My main priority in this role is to support all teams to deliver on our objectives and ensuring we're all able to do our best work. Since I'm plugged into all areas on the product, communication, creating clarity, and keeping the team on track/focused on the objectives makes up the majority of my day to day. My teammates (both internal and external partners) always come first in this role. So, whether it's getting their workstreams unblocked or connecting the dots/solving key problems between disciplines, you always need to keep a line of sight on development to make sure that it's staying on track at all times.
So, it's no secret that your team has been working away on bringing both Halo: The Master Chief Collection to PC along with Halo: Reach (PC/Console). What kind of challenges and opportunities do you face with bringing a console game to PC?
There are plenty of challenges which come along with this product, that's for sure. These games were not foundationally built in the early days with PC in mind. Multiple video resolutions, mouse and keyboard controls, high frame rates, and a variety of specs/machines which we need to support the game to run on are just some of the many challenges we have had to face throughout the development of this product.
However, the opportunity to develop and bring these games to PC in one package...is absolutely priceless. The franchise has been around for almost two decades and people who may have never experienced these legacy titles will have the chance to play them for the first time on PC in ways that were almost unimaginable when originally created.
One of the more important principles, in-regards to the considerations the team makes when we bring this title into the modern era of gaming, is that it needs to hold true to its legacy of quality that was originally brought to the previous Xbox platform. Bungie poured their heart and soul into these titles and it is our responsibility to push the limits of what these games can achieve with the current technology we have available to us here at 343.
Something Halo fans are excitedly looking forward to is the inclusion of Firefight as a game mode. What made it an ideal time to bring this fan favorite feature along with the re-release of Reach?
What a time to be alive! Bringing Firefight as a game mode to Halo: The Master Chief Collection for both console and PC is an exciting step for us. At the moment, our only PvE supported mode is Spartan Ops from Halo 4. With the inclusion of Halo: Reach, Firefight will add another PvE mode that will allow even more opportunities for our users to create exciting and memorable moments within the game. This experience allows you to work together cooperatively with other players to defeat wave after wave of AI enemies in a variety of scenarios and scripted events that span across the Halo universe.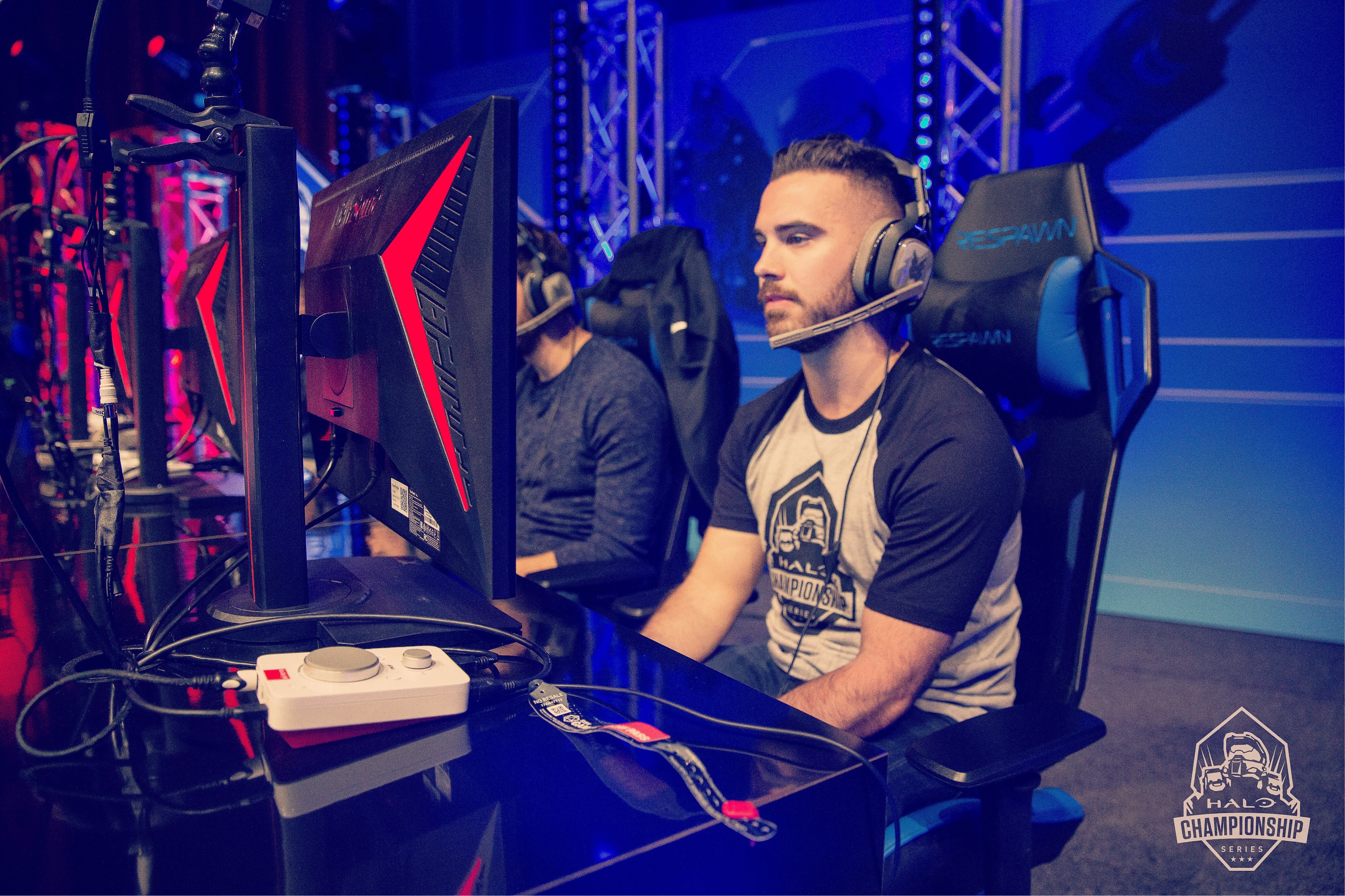 I hear you're pretty handy with a sniper rifle in our competitive Halo esports scene. More specifically, you were previously a pro competitor! What brought you over to working in games versus competing in them?
Yeah…about my previous life, haha. I still can't believe that's something I was doing at one point. It was definitely an incredible experience, and one which led me to where I'm at now.
It wasn't an easy decision for me to make however, I wanted to grow my career beyond just competing professionally in Halo. The driving factor that brought me over to work in games, instead of competing in them, was that I wanted to help with creating experiences that had the chance of changing the lives of others like it did for me. Halo allowed me to experience so many things in my life. It connected me with people who are now my best friends, kept me out of trouble growing up, and allowed me to dream about accomplishing goals that some would think impossible (like going professional in a video game and traveling the world for it). It's what drives me to this day, I want to create experiences which can positively impact people's lives.
How does your experience as an esports competitor color or affect your approach to producing MP aspects of the game that cross into that realm?
It's safe to say I have a lens and perspective with Halo MP that only a select group of people in the world have from my time competing. This experience has been incredibly valuable in how I am able to help our team produce MP aspects for the titles we work on. The great thing about developing MCC for both console and PC is that I played professionally in almost all titles within the franchise, so I'm grateful to be able to pick up the controller (or mouse and keyboard) to provide input or feedback on if it meets the quality for where the games should be at. It's been fascinating to see the muscle memory I've developed, across all that time playing competitively, make a huge difference in being able to better assess when we've made some of those quality changes with higher frame rates, new input devices, and more.
Let's roll the old film reel and have us travel back to the early days of "Dersky". When did you make the choice to commit as a competitive video game player? Do you still compete?
It all started for me back in middle school during my early teenage years. I was extremely competitive about playing soccer growing up and one of my dreams was to become a professional soccer player. During the early part of the season, an injury came up which sidelined me for the remainder of the year. Since I was unable to be physically active during my recovery, I started playing Halo twice the amount of how much I used to. Weeks and months went by where I swiftly became the best player amongst all of my friends and had also obtained a high level in Halo 2. At this point, I found out through a talk on Xbox Live that there was this league called Major League Gaming. They held tournaments across the country where people could attend as an individual (in free-for-all) or as a team with 3 others (4v4) for a chance to win thousands of dollars. At the time it seemed like such a rockstar lifestyle to get into. So, I ended up competing in my first tournament in 2008 and quickly rose up through the ranks becoming a professional esports competitor.
As of right now, I no longer compete due to the commitments I have working at 343 Industries.  From time to time, I'll still hop online to play with some of my friends (who are still competitive players) and on occasion I'll get a "Sean, why don't you compete anymore? You've still got it." I don't have any regrets, but periodically I will reflect on how much fun that past life was for me. Having the ability to have my own hours, be my own boss, travel around the world, and not be so restricted in what I can or cannot do was pretty awesome. However, with the opportunity I have getting to work on Halo, I'm finally able to help create an impact for the millions of users who come into our ecosystem which brings a lot of joy to what I do.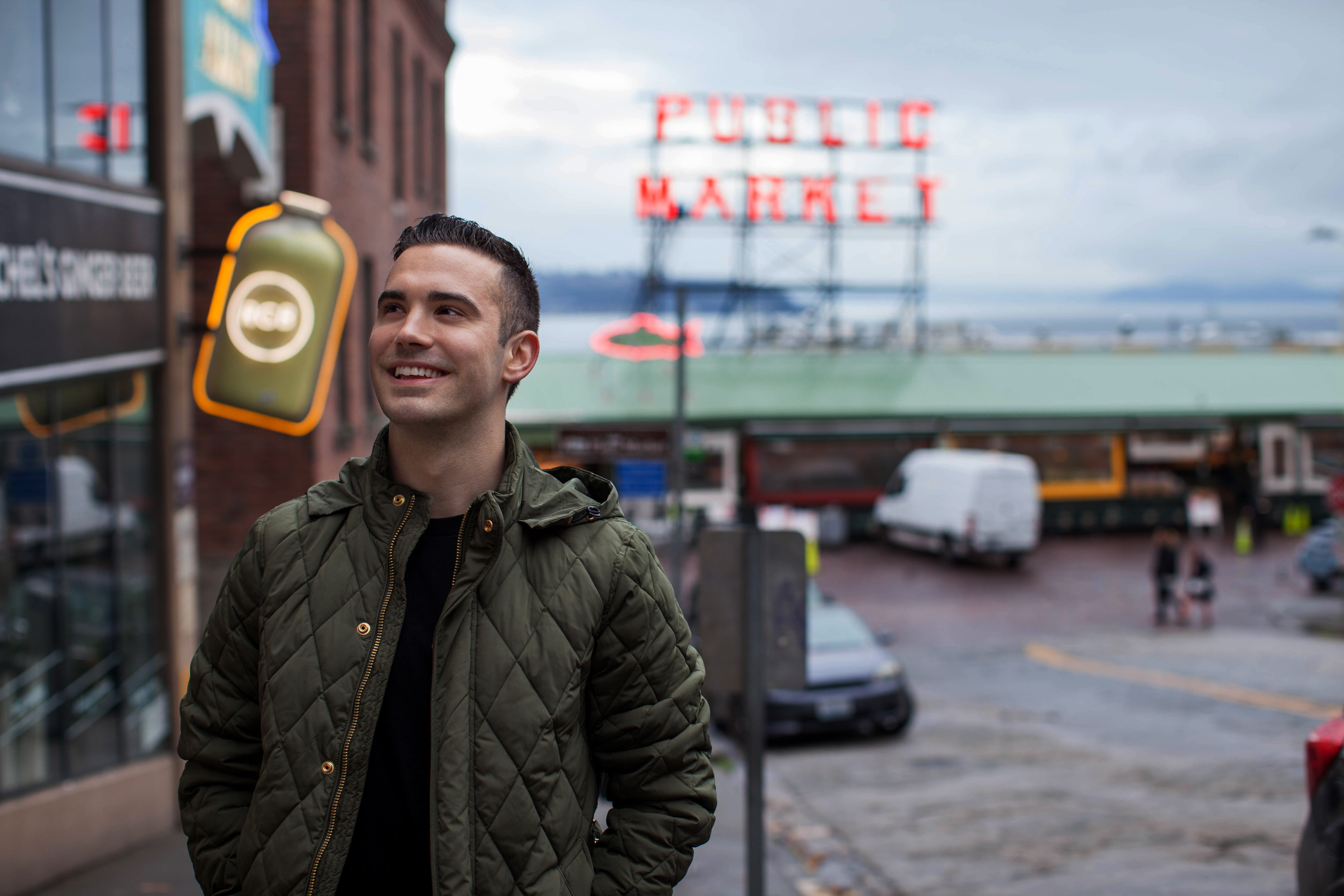 So, for not having originally called the Pacific Northwest home, how've you been enjoying these occasionally frigid lands? Do you have any fun spots?
The Pacific Northwest is incredible. Growing up on the east coast, I heard so much about the California lifestyle, but never really heard about the great things the Pacific Northwest has to offer. It's by far one of the most diverse places in the country, which I enjoy a lot. During the summertime, you can find me on the water at Lake Union or Lake Washington. In the wintertime, you can find me in the mountains snowboarding at Stevens Pass, Mt. Baker, Crystal Mountain, or Mt. Bachelor. In regards to the night life, Capitol Hill is by far my favorite place to hang out and kick it with my friends. From the food to the drinks, you always find something new and better each time you're out there!
Just as a producer sometimes needs to center a team, you're someone who excels at finding your center when it comes to yoga and meditation. Does that help with finding that perfect headshot in warzone, or to crush that milestone deadline?
Absolutely. Breathing and having control over your thoughts is one of the most powerful tools you can develop as a human. I find that this improves my mental health for when I'm competing or if I'm under a bit of pressure to crush a deadline or development milestone. On the day to day, things can move really fast and it's how you react to making changes within yourself that set you and the team up for success. Granted, I'm pretty hidden about my practice at work, so you won't find me doing a Warrior 1 pose at my desk, but you may find me doing it in a focus room to help me alleviate stress or clear my mind. 😊
As it's come to be known, everyone's story about breaking into the game industry is different and often quite diverse. Sometimes it's luck, dedication, or a little trial and error. What was your most important choice you made, and tool you adopted to help you on your journey so far?
Something I learned at a young age was that when you're playing at your best, you're usually blocking out any distractions or negativity to focus on the positives and the goal at hand. This was probably one of the most important choices I've made in my life when trying to accomplish my goals or dreams. I leaned in on having a positive perspective and personality because it's helped me focus on accomplishing the things that are most important to me. It takes discipline but that's what being a professional is about. Having that focus and drive.