Employee Spotlight: Ryan Davison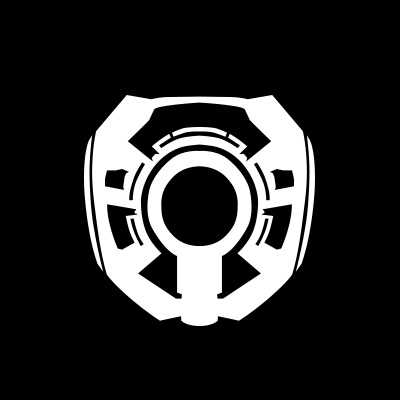 By 343 Industries -
If you've ever walked into a GameStop, Target or Barnes & Noble, and have been dazzled and intrigued by some official Halo merchandise, or pre-ordered an exclusive Master Chief statue online, it's important to remember that all of those Halo licensed goods, from toys to trinkets, from posters to soundtracks, from action figures to spaceships…all start life right here at 343 Industries.
We're lucky (and unusual) enough to be in charge of our own consumer product destiny – and 343 has its own consumer products team, whose mission is to bring fans of our game and its extended universe the stuff they really want, based on the same pillars and principles of quality and authenticity that we try to invest in everything we do, with our games and universe at its heart.
The Consumer Products team has been a part of 343 since the studio's inception and can trace its DNA all the way back to the first major Halo licensed good – Eric Nylund's excellent novel and Halo "origin story" The Fall of Reach. And since then, all our publishing, our music releases, our Funko Pops, Mega Bloks, PJs, paperbacks, posters – you name it – have either gone through or originated from this group and its predecessors.
And like all game industry stuff, they've even got their own jargon – so we're delighted to introduce you to Ryan Davison (he/him), our "Hardlines" Manager, and Halo consumer products veteran – and one of the people responsible for getting your favorite Halo stuff, from an artist's imagination, all the way to your collectible shelf.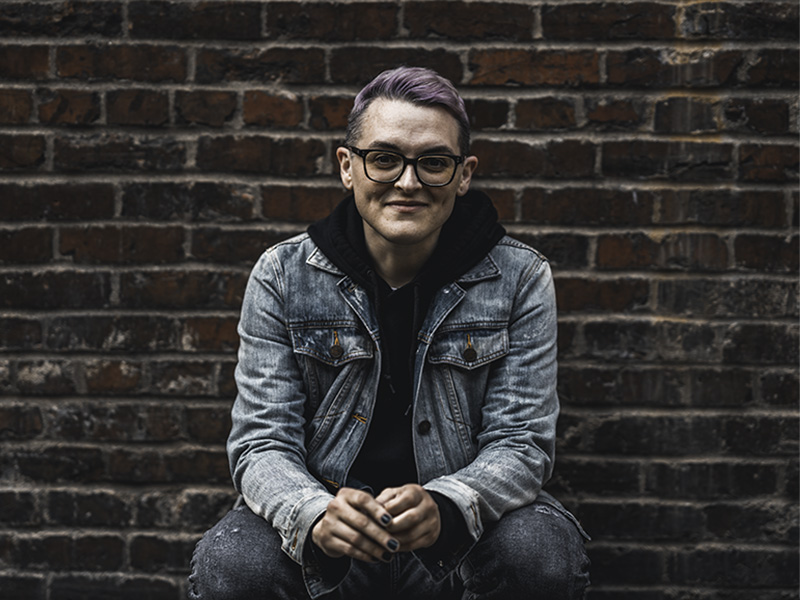 Where in the expanded Halo Universe can we see your footprint?
You can find my footprint in our consumer products, specifically things like toys, collectibles, hardware accessories, etc. When I first started at 343 eight years ago, I started as a Product Development Manager, so my first footprint was primarily seen in things like the Xbox 360 Halo avatars (remember Mister Chief? 😊) and Halo themes. I also worked with external licensees on things like strategy guides, film & music distribution, etc.
After a little over a year of doing that, I started working on the legal and finance side of our business, drafting and negotiating our license agreements, processing licensee royalty statements, forecasting revenue, etc.—so during that time, my footprints were more behind-the-scenes in just about every product we made, because contracts are the first part of every project we work on with our partners.
My path changed when I moved into my current role as Hardlines Manager two years ago, which involves managing the business side of our partnerships including toys, collectibles, hardware accessories, etc. My most noticeable footprints here is in the new hardlines partners we've signed on. For example, I loved being a part of the effort to bring Nerf into the Halo Consumer Product family of products—it felt like such a natural fit for our brand and frankly, I just love Nerf products! I'm the oldest of 6 kids, and I remember back in the early 90's when my dad bought us some of those Nerf Bow-and-Arrows and we had many epic battles. Nerf brings out a certain level of nostalgia in adults, while also being a blast for kids too, and I think Halo is really starting to see more multi-generational fandom as well—particularly as some of the fans of the original Halo have started their own families. Getting to witness that firsthand at Halo: Outpost Discovery last year was amazing, even though it makes me acutely aware of the fact that I'm getting older.
What does your day to day look like, and what exactly are Hardlines?
Each day is a quite different, which is part of what I love about my job. I'm constantly learning new things, which is vital for me. As mentioned above, Hardlines are toys, collectibles, hardware accessories, etc.
If I had to describe an average day, I would say it often involves meeting with our various licensees to make sure they have what they need in terms of production/assets, marketing plans/materials, retail support, and sales & forecasting. Each partner has different needs and each meeting has different follow-up items that involve the various members of our team. For example, some days we may focus our calls on the production side, which could be centered on their product line list, asset availability, design feedback, etc. And other days could be entirely focused on distribution and sales, for example, what retailers are they talking to, have they gotten placement anywhere yet, what feedback are they getting from retailers, promotional opportunities, etc. A big part of my job is building relationships both internally and externally to be able to support our partners overall business needs.
My job also involves identifying and researching new business opportunities, which is more extensive than you would think. For a purely illustrative example, if we were interested in making Halo bicycles, I would first have to find out whether that is an approved product category, and if not, I would need to submit a request to add a new product category for review. This process involves researching and presenting information on things like: How big is the bicycle industry? What percentage of bicycles are co-branded with licensed properties? Where are licensed bicycles sold? What demographic buys co-branded licensed bicycles (e.g. children? tweens/teens? adults?) What companies make co-branded bicycles? What other brands/properties have co-branded bicycles and who do they work with? Etc. Then, if the category gets approved, I start looking at the different companies that make co-branded bicycles to determine which ones would be the best fit for our brand, by evaluating things like quality, distribution, etc. For example, I would likely need to evaluate different companies for a boy's bicycle versus a high-end adult bicycle. After we have identified the companies that we are interested in, we typically schedule meetings with each of them at trade shows like New York Toy Fair or Licensing Expo to meet them in person*, get more information about what they do, pitch them on the Halo brand, and see if there is potential for us to work together. After this, any interested companies would submit a deal proposal, which we would then review to decide which company would be the best fit in terms of product quality, distribution reach, and financials.
The entire process is a lot more complicated than I ever would have guessed as a consumer. However, I love this part of my job because I feel like that's when I get the chance to bring new things to the Halo franchise, like Nerf!
*Unfortunately, in the wake of COVID-19, this has changed to where now all meetings with new and existing partners must be done via teleconference for the foreseeable future.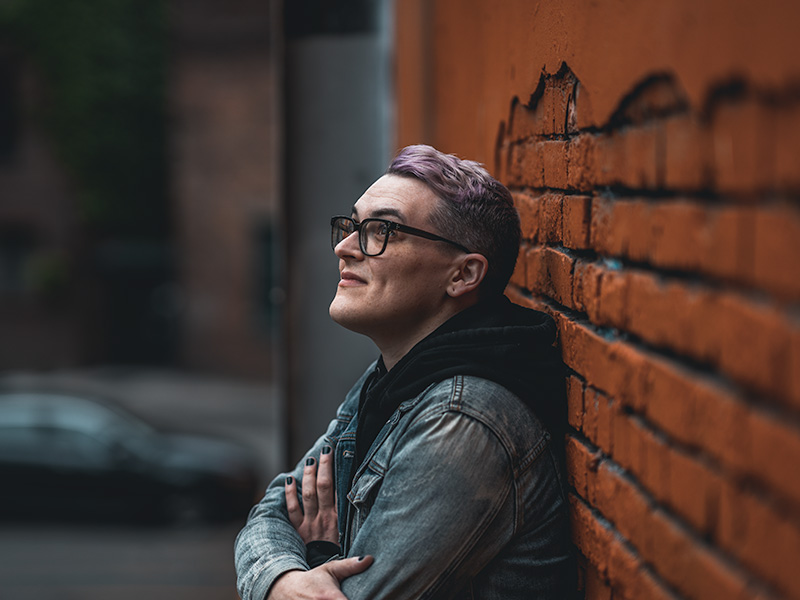 What path did you take that led you to join our forces here at 343?
Honestly, it feels so random and serendipitous when I think about it. I originally moved to Seattle back in 2006 for a doctoral program in Clinical Psychology. While I was waiting for the school year to start, I needed to find a job to save some money and found a posting on Craigslist for customer support at a local game company. I got an interview, and I remember being so ambivalent about it. However, after meeting the team and seeing the office environment I was intrigued. I ended up getting that job and then moved into a content management role, which is when I realized that grad school might be the wrong career path for me. Ultimately, I decided to give grad school a semester while I kept working full time, which ultimately confirmed my suspicions that I wanted to work in gaming instead, and I continued working in content management and project management for online games.
Around 2010, I got a job at Microsoft working on the team managing the Xbox Live avatars and themes. It was during that time that I met the people at 343 that were working on Halo avatars, while helping them publish their Halo avatar collection. About a year later, one of them reached out to me to tell me about an opening for a "Product Development Manager" on the Halo Consumer Products team, which is how I ended up here. But even just during my time at 343, I have been in 3 very different roles on my team: Product Development Manager, Contracts & Royalties Manager, and now Hardlines Manager. They all have some overlap, but it's been an exciting journey and I love where I am now.
Your BA in psychology will prompt some of our fans looking to get into the games industry to consider the sheer breadth of roles and qualifications that can work in a huge industry - how has that education informed your role? Is it something you're able to apply practically?
You know, sometimes I get asked what I went to school for and find myself explaining that my degree doesn't have anything to do with my career. But if I really think about it, it has been beneficial in a few ways. In many ways my job requires a lot of relationship building and being able to work with people of various personalities, communication styles, and understanding. In addition, I spent some time in college participating in an undergraduate research program within the Neuropsychology department, which taught me how to work with a lot of data, and be able to turn that data into a meaningful analysis.
You work with a lot of different disciplines - how do you navigate the different approaches and needs of a new Consumer Product line?
Once we sign a new licensee, we always schedule a kick-off call with various people from both companies. The point of this is both to introduce everyone and discuss the overall development process, but also to start brainstorming what the product line could actually be. Some partners are more familiar with Halo than others, so sometimes it means providing more brand information.
But with a new CP line, I really lean on the people who are experts in their area of business: (1) the licensees, and (2) the Product Development Managers on my team; and then listen to what they have to say. I'm a firm believer that our licensees are the experts in their particular line of business, so it's important to listen to what they think will do well, and what won't. If they tell me that they won't be able to sell-in a Birthday Grunt snow globe, it doesn't matter how much I personally want one for my desk (and I would LOVE one), I need to listen to my partners and respect that they know their business. And equally as important, is listening to the Product Development Managers, because while our partners know their business best, our Product Development Managers know the Halo franchise. They know what assets we will need, when we will have them available, what products we have done in the past, what some of the potential challenges may be, common design issues, and they work with internal teams to keep apprised of what is happening with the game to try to bring that to life in our product lines as much as possible. This is very challenging with Hardlines specifically, because most product development begins anywhere from 12-24 months before the product hits shelves, so you can imagine how challenging that is when it involves a new game.
My priority is making sure all of the right people are talking to each other and that our partners and team are getting what they need, when they need it, and if not, connecting them with the right people to make that happen.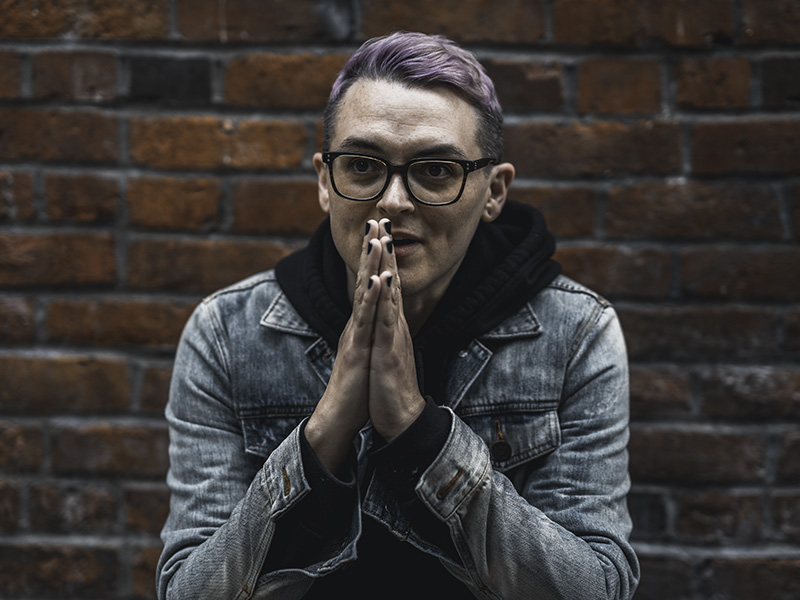 What's your favorite video game and why?
I've had a few favorites over the years, like Skyrim, Fable 2, Witcher III, the Dishonored series, Horizon Zero Dawn, etc., but my top favorite is "What Remains of Edith Finch". It's more of an interactive story than a traditional game, but it manages to be quite dark without being scary. But I LOVE the artwork and how each character's story is a small vignette with a very particular and unique game mechanic that is very relevant to the character's story. Plus, it takes place in the Pacific Northwest, which I'm quite partial to. It's the only game I have played through in full multiple times and would absolutely do it again.
Lately, the game I've been playing the most is "Animal Crossing: New Horizons" (shocking, I know). I tend to gravitate towards games that are really laid back, especially story-based games you can't die in. As for the game I'm most excited for, I would have to say the upcoming adventure game, "Tell Me Why."
To be completely honest, I might be the worst Halo player in the studio, or possibly on the planet. 😊 I have 2 strategies for our internal Halo multiplayer game tests:
Hide, hide, hide!
Spin in a circle and shoot and hope I hit something.
How does the reality of working for a video game studio compared to the image you had of the business when you were a consumer, rather than a professional? What's the biggest surprise compared to your old assumptions?
Honestly, I never even thought about video games as a career before I ended up in it, somewhat by chance. I think when I was young it never occurred to me how video games were made, I just liked playing them. I remember when I had my very first interview in the industry, I was so surprised by how different the work environment was compared to what I saw in office jobs growing up. I came from a small town just south of Detroit, and most of the office jobs I saw required suits and ties and felt very formal—which just isn't me. When I had that first interview, the very first thing I saw was someone zipping by on a scooter wearing jeans and a t-shirt. In 2020 that doesn't sound all that shocking, especially in the tech industry, but coming from the Midwest, it was such a different world from what I expected. It felt like an industry where people could come to work and do their jobs in whatever way was most comfortable for them.
The other thing that surprised me was how much work goes into making a game. Often when I tell people that I work for a game company, and especially if I tell them I work in licensing for toys/collectibles, they assume we play video games all day. And while we do have our weekly playtests, most people are head's down working incredibly hard. It really changed the way I look at games when I play them. For example, now when I encounter a bug in a game, instead of getting frustrated and complaining to my TV, I try to file a bug report in Xbox Insider, because I now understand how crucially important that information is and how much it helps.
What trends do you see emerging as the game industry evolves - and what do you think the industry could be doing better?
I think the gaming industry is really starting to evolve by including more diverse characters in games and paying more attention to how they are portrayed. For example, I'm hopeful and excited to see so many more games with strong female leads that aren't patronized or hyper-sexualized, like Horizon Zero Dawn to name just one example.
That said, when I think about what we could be doing better as an industry, my answer is the same. We need more game studios to prioritize making games that reflect gamers of all types, which can also attract new players that maybe haven't felt welcome before. And a huge part of that is making sure we have a diverse staff working on the games in the first place.
Tell us about your team and how do they all work together?
My team manages the Halo consumer products program, which includes things like toys, collectibles, apparel, accessories, novels, etc. We manage most Halo products outside of the game itself. Our team is comprised of roughly 16 people, each with a wide range of skillsets and professional backgrounds, including production/creative, business development, marketing, legal, finance, etc. Since we are such a small group, we all must wear multiple hats and have a well-rounded skill set. Also, since each of these roles heavily impact one another, we must be very transparent with our communication to make sure everyone has the information they need.

But in terms of what my team is like to work with. I would have to say without a doubt that my team is my favorite part of my job. We are a close-knit group of people and have become like a family of sorts. I can't explain how much my team means to me and how important having a great team is to my job satisfaction. I feel incredibly fortunate to have found a group of people that I feel very supported by. Many of the people on my team have actually become very close friends of mine, and that makes coming to work every day something I really look forward to (and can't wait to get back to once it's safe again). They entertain some of my weirder ideas, for example, I had been wanting to re-create a tacky family photo for a few years now, but just needed people to you know, be the family. And this past December, myself and another colleague managed to convince our entire team (including the people who work remotely) to participate in an 80's/90's style family photo, complete with matching outfits and hilarious hair. It was amazing and I'm still stunned that everyone agreed to do it!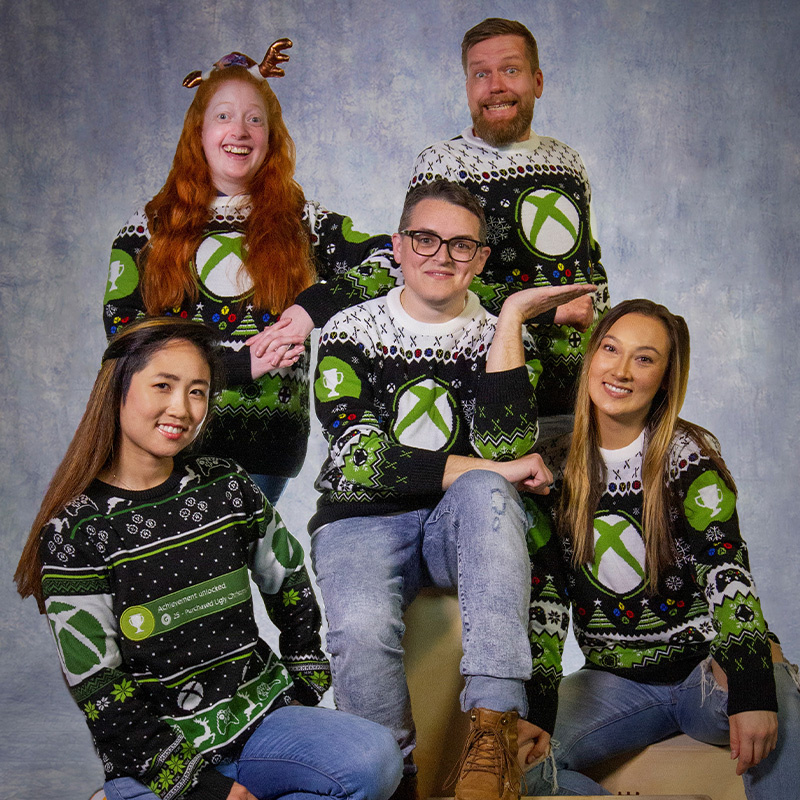 Can you walk us through one of the most exciting moments you've had at 343?
I have so many answers to this question. One of the first that comes to mind though is the first Pride parade that 343 participated in 2013. It wasn't just the amount of people from 343 that showed up in support, which was amazing, but that the studio invested their time and resources into making it a really amazing (and visible) experience. They brought the Warthog out of storage and had multiple Spartans marching with us, which must have been miserable in the heat! They also created these really cool 343 Pride t-shirts that were a huge hit with everyone. That was the first time I really saw how 343 puts their values first, and that makes me very proud to work here. But more than that, I loved seeing how our fans showed up both in person and online to support us.
Aside from that, I need to mention the excitement of seeing the Halo 4 release in person. Prior to 343, I hadn't worked for a AAA game studio before and seeing so many people putting their entire heart and soul into that game, it was like nothing I had ever experienced. And then to get to see the fan excitement build as we got closer and closer to launch was amazing.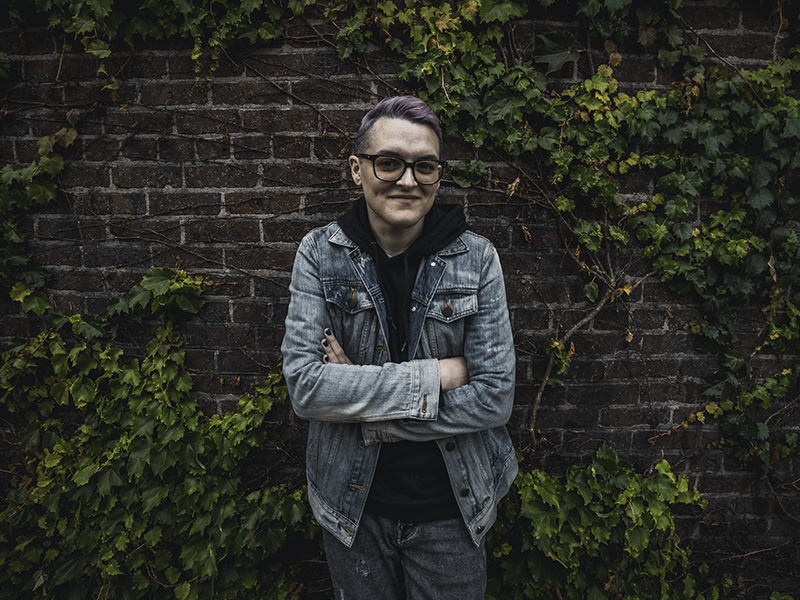 Do you have a prized piece of Halo merchandise?
Yes, for sure. My favorite Halo item I have is my Funko Pop! Grunt Minor vinyl figure #02 from the original Funko Pop! product line for Halo (now out of production). I received it when I first started on the team, and my team had decorated my desk with a variety of Halo swag, which included this item.
Grunts are hand's down my favorite part of the Halo universe. They remind me of a slightly evil version of the Minions but are also sort of adorable and creepy. Also, I don't know how you can see a Birthday Grunt and not think they are the best. If I could make any item I wanted, it would be a Funko Birthday Grunt with real confetti in the box. That is probably #1 on my wishlist.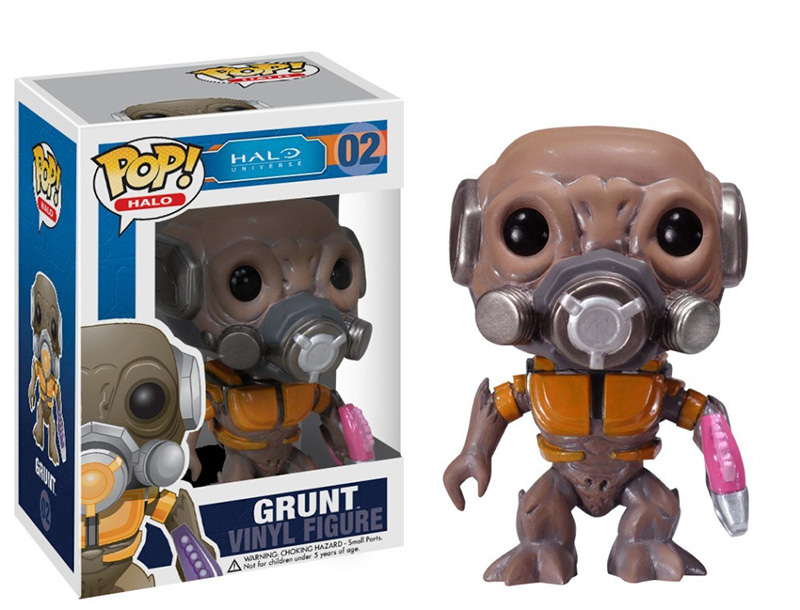 June is Pride month! What does the LGTBQIA+ community mean to you in general, and 343?
That is such a big question! Just speaking about the LGBTQIA+ community at 343, I think I am still surprised by how big it is. There are some really awesome LGBTQIA+ folks at 343, many far braver than I am, and seeing the ways in which the studio has stepped up to show their support has been a big part of why I felt comfortable enough to do this interview. More than that, I feel like we have some wonderful Allies at the studio, which is so important for fostering an environment of inclusivity.
Being a queer trans person at 343, I've never felt like I've needed to disclose all aspects of my life, and at the same time because of my history before Microsoft, I've also been very reluctant to fully show people that side of myself. In that way, I think some of my past experiences have made me very compartmentalized.
Even though I wasn't willing to fully let my guard down before, I have always felt like the studio has had my back. And a big part of that is that I feel like 343 is always striving to do better and to actually be better, and that has come across in both big and small ways. For example, recently the studio modified every floor of our building to add in gender neutral bathrooms. It seems like such a minor thing, but it's hard to fully convey to non-trans folks, just how much this can improve your quality of life at work. And it's things like this which show the real action behind our studio's values.