Employee Spotlight: Pierre Hintze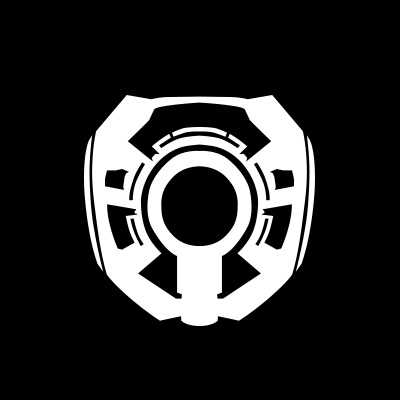 By 343 Industries -
Interested in working at 343 Industries? Looking for a first job, a fresh start or a career advancement? We're always looking for great new minds and ideas to join our family – and in this regular series of Staff Spotlights, we'll give you some insight into what it's like to work on one of the biggest game franchises in the business.
Perre Hintze is our Head of Publishing and has been with Halo for less than a year. But in that short time, he's been tasked with one of the most delicate and challenging things we've ever done as a studio – trying to take the gargantuan Halo: The Master Chief Collection, and not only fix some of its slippery, and sometimes difficult to reproduce issues, but also to make the fan-favorite feel new again to bring it to its full potential as the most value-packed "remaster" on the Xbox console. Pierre did not come into this task blind, but rather with relish and gusto. Pierre is a veteran of a huge range of games and challenges, and has worked for many of the most famous names in the industry. We sat down with Pierre to talk about the past, how we're attacking the present, and even a couple of hints about the future.
Pierre, can you tell us what you're tasked with at 343 Industries?
I'm following the guidelines of course, of my job description, which is responsibility for all Halo legacy products right up to, but not including Halo 5: Guardians – which is still technically a "current" game. So, I'm focused on trying to find intelligent ways of bringing that rich legacy of games and experiences to new players. Obviously one of my biggest tasks was the recent update to Halo: The Master Chief Collection (MCC). I'm also doing one or two fairly major things that I can't talk about today, but they're taking up a lot of my team's time. I run a team of very talented individuals – technical and art folks who are making direct contributions to MCC. While our 4K update to the game is largely programmatical, there were new assets that needed to be designed for the UI, that better take advantage of the fidelity afforded by 4K resolution. However, my team's level of talent — and frankly experience — means that they can have a very different level of partnership with our various external partners; speaking to them at their own level and sharing a tremendously deep understanding of the MCC components.
Sometimes at Microsoft, when we interview candidates, we can't tell them what the specific product they'll be working on is, especially if it's unannounced. We allow these invariably smart folks to make intelligent assumptions based on what the given team's output normally is. But in your case, we wanted to dive deep in the interview on specifics relating to MCC. How was it interviewing knowing that you and your team would be tasked with improving MCC and addressing its issues?
In many respects it was something I've done throughout my career. A great example would be attacking problem spaces on FIFA and other titles, but for me MCC was a no-brainer. Halo is legendary, so having the ability to work on anything Halo related, for some people in this industry, is a dream come true…even if that work requires attacking problems first. But more importantly for me during the interview, I thought that this would be unique because I wouldn't have to focus on making the game better, instead I'd be tasked with exposing underlying qualities which were already there, but sometimes obscured by bugs or implementation methods. So the interesting part for me was getting to focus on servicing both existing and new players. I thought, all my games are "done" – they're excellent, spectacular games, I have to focus on how those games could be improved and reimagine how they'd be exposed to players. That was extremely interesting to me.
A lot of the work in identifying the smaller, more subtle issues – such as control input or screen response times was already done for me by the team – they'd continued to identify and think about the small as well as big issues with the game. One of the things I did when I started was introduce a former professional Halo-player to our team so that even as we went about the business of fixing underlying matchmaking and network code, or simple known bugs, that I was also focused on making sure that even in 4K, these games will play the way they were originally intended to, or at least get as close as physically possible. Things even dedicated players might not have noticed.
Your team also increased and improved fidelity with 4K and HDR for Xbox One X, on top of games that already were presented in higher fidelity than the originals – what kind of challenges did that present?
We – especially for the 4K version of the game – were sitting on over 600 nameplates and icons for Gamertags that needed to be up-res'd because they wouldn't scale naturally or well, so as tedious and time consuming as it was for our art team, we went in and hand-tuned each and every asset to make it look its best in 4K. It's not meaningless work – almost every TV on sale right now is 4K, and we have players who'll be looking out for that kind of thing. But judging from the reactions, players are surprised and pleased at how beautiful some aspects of the game are beginning to look at that resolution. So they're discovering areas and graphics that they never previously paid attention to.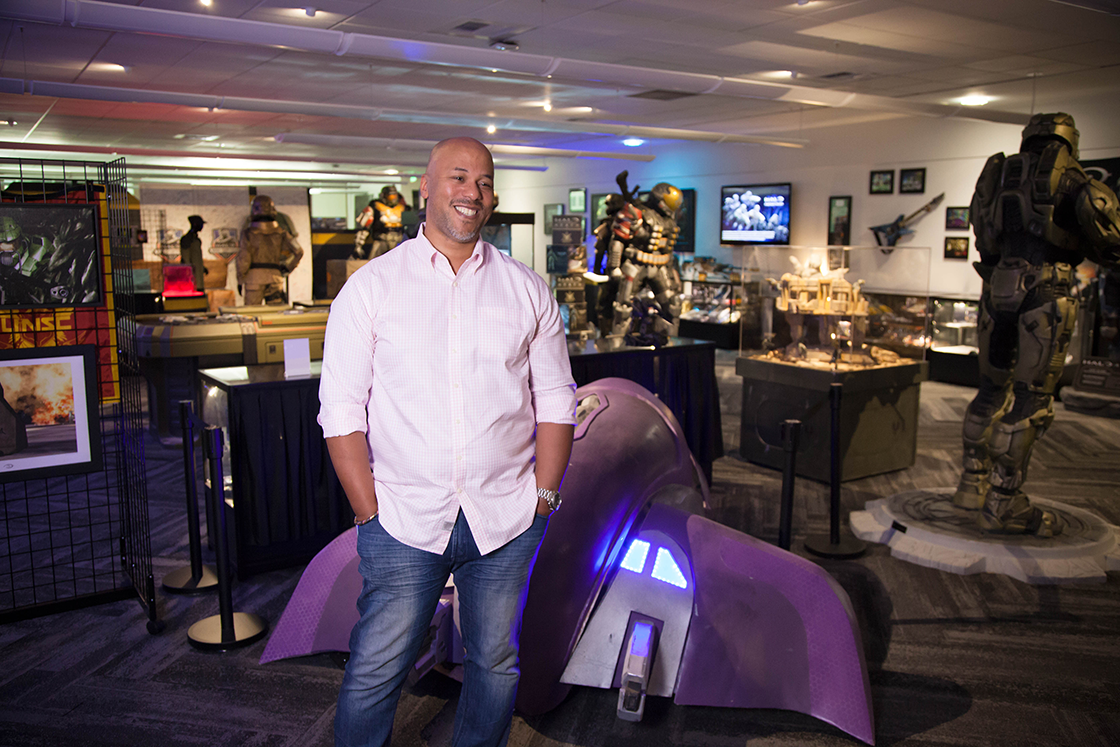 Some of MCC's past issues were related to some launch period API and platform choices which have changed and improved dramatically since 2014. What are you using from those improvements?
The entire collection is over 70GB in total, and considering hard drive space and download bandwidth are at a premium in many, many user scenarios, we wanted to make sure that players could pick and choose the aspects of MCC that were most important to them, without clogging up their entire hard drive with components they're less inclined to play or experience. We also see in the data that some aspects of the title are more popular than others, so if for example you only want to play Halo 3 campaign – we want to give you the option to just download that game and the components that are important to you. MCC seened almost tailor-made to be the poster child for Intelligent Delivery, given the size and variety of components. You can actually customize it quite deeply and, of course, you combine that with the release to Xbox Game Pass and you see how important this feature is going to be for players managing either space or bandwidth caps.
How long have you worked in the games industry – and what were your experiences?
I've spent 22 years in the games industry, I started on the Sega MegaDrive (Genesis in the US) CD language tester team, working on translations of mostly Japanese content. I swiftly moved up through the organization and became a producer, adapting content from Japan. I had to choose from 15 games at that time and the one I picked was a soccer game, which is something I'm passionate about and have returned to a couple of times in my career. That soccer game was very successful and, I think, annoyed Electronic Arts, so they hired me to come and work on FIFA and for seven years, as well as the NHL Hockey series. Eventually I felt I'd pigeonholed myself, and so I branched out –becoming a creative producer for THQ, exercising more creative muscle in the process and I also got the chance to work on the Moto GP and Cars franchises – racing being another one of my passions. Eventually I was offered a job at Atari – one of the most storied brands in gaming, obviously, but at the time, were having a rough go. Oddly, the challenge of that appealed to me, but it also ended up being pivotal, because it was my first chance to work on games as a service and mobile, both of which were relatively nascent markets, but obviously they became hugely important aspects of the gaming industry. That segued into a short stint at Square Enix as executive producer, working on their free-to-play games and then onto PlayStation. Like I said, 22 years!
So you were born in East Berlin before the wall fell, but you've worked for European, Japanese and US companies. How do you think the US compares to those other markets?
I got started in the UK industry, which is very close-knit. Everyone knows each other, or of each other and while the European game scene sometimes feels small, there's obviously a huge amount of variety, but in the US, everything feels bigger and faster in terms of business and innovation. There's an Asian influence too, but the way games are played and consumed in the Far East is much different than the gulf between US and European tastes and output. The stakes here in the US feel higher and I sometimes think the US audiences are less forgiving, and that you're under a microscope from fans – especially on something like MCC, obviously. The flavors are different too, in terms of what players want – with the possible exception of FIFA. Europe can feel similar to the US, but the exception is Madden – which is massive here, and not so massive in the EU. The US and EU are very close in terms of play to win, rather than pay to win, but the development scenes are markedly different because of the way home computers succeeded in the UK and Europe. There were absolutely massive 8 and 16-bit computer scenes – everything from ZX81 (which was my own first computer), all the way to the Amiga demo scene. A lot of developers came from a background of playing, tinkering with and hacking those platforms, at a scale very different to the equivalent PC scene here in the US – and echoes of that still make the European studios feel a little different.
How has gaming changed from your perspective over the years?
I remember the old game boxes. Thick manuals, beautiful artwork – but when you started the game itself, it was pixelated and looked nothing like the promise on that box. But that gave the player the opportunity to fill in those gaps with imagination…graphics, sound etc. In that regard, games have evolved into something as different as a book is from a movie. Now the player doesn't need to inject as much imagination, because these worlds are rendered in photo realistic quality, or exquisitely stylized, but it's not necessarily a bad thing. Players can become more immersed and use their intellectual connection in different ways. At one point I was supposed to work on a soccer manager game for EA – something like Championship Manager – which was literally a kind of spreadsheet. The descriptions of the soccer games you managed were simply text running along a banner. The player had to imagine the drama and tension of the games since it was never literally displayed. So the increase in fidelity does more than make the games look better.
What's your favorite game of all time?
Civilization 4. Sid Meier is a genius. But Civ 4 was where I thought it hit the zenith of player involvement. I'm German, so from birth I'm conditioned to love strategy – real-time included, games like Panzer Commander – and you know I've talked a lot about how cool a Halo space combat game, tactical or strategic, could be. It's the perfect setting for something like that. Maybe one day we could make something like that!