Employee Spotlight: Paige Johnson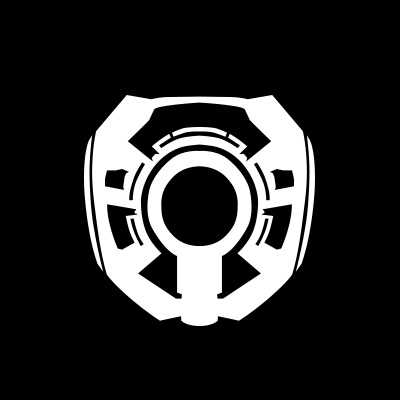 By 343 Industries -
The primary way we interact with almost every video game is the "UI" or User Interface, which in itself is nested within what we call "UX" or User Experience. Before you ever begin to master controls, physics, handling or weapons, you have to tell the game what you want it to do. The game in turn must tell you how, where, and what you need to do. As games become richer, deeper, and more complex, so has the matrix and nature of UI and UX systems. For most AAA games, it's one of the most widely used, yet seldom considered, aspects of the experience.
Putting together a UI and stitching the components of the experience together means touching practically every aspect of the gameplay sandbox (graphics, audio, controls). UI invariably reflects the tone, concepts, story, and even the atmosphere of those underlying experiences. So when a game feature is so inextricably intertwined with every other discipline under the hood, the production challenges escalate accordingly.
We grabbed a rare, spare few minutes with producer Paige Johnson to find out what goes into the "dashboard" of your favorite game.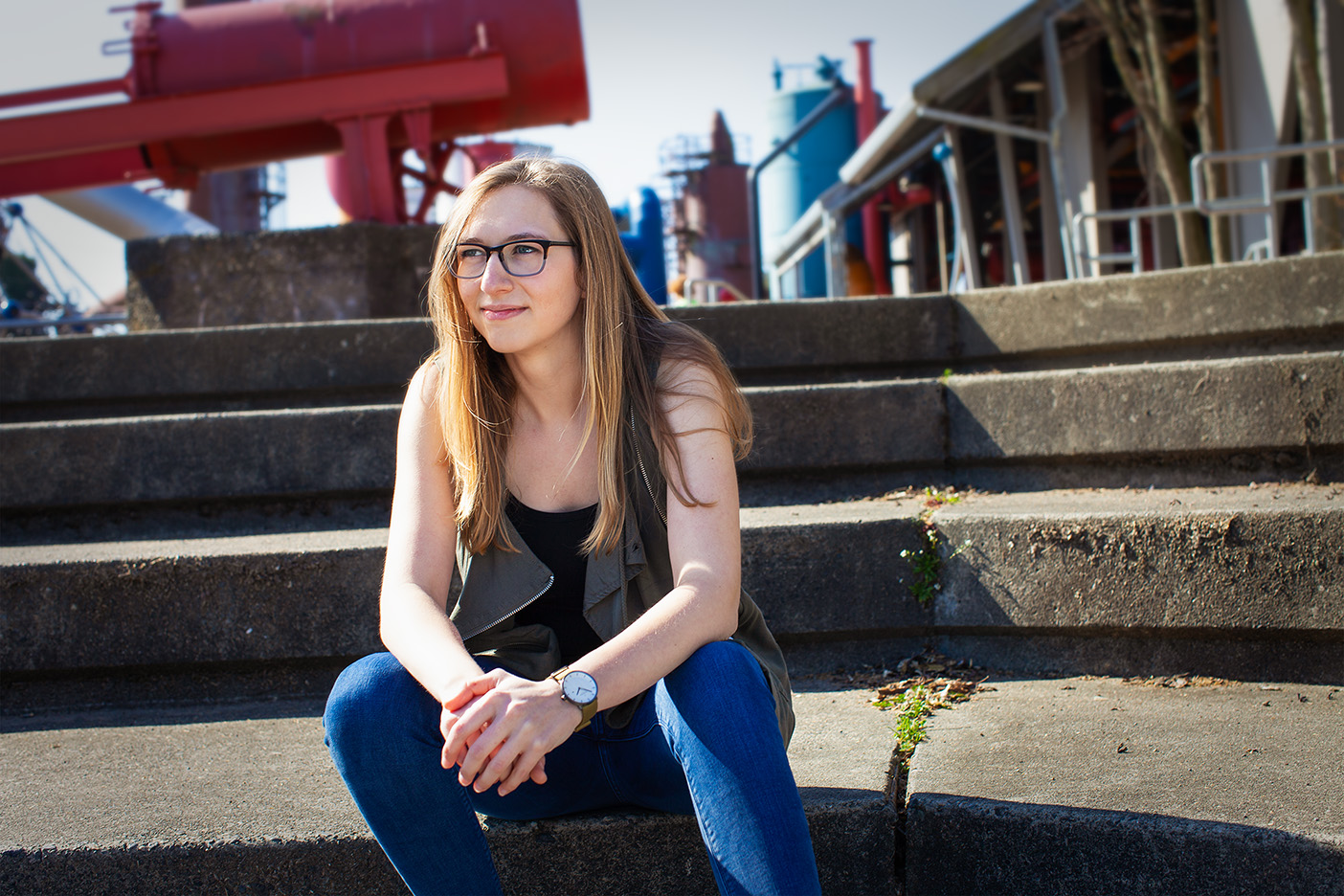 Walk us through a day as a producer for the Halo Infinite UI/UX teams. What's it like being a part of the team that helps to keep this behemoth on its course?
My days vary depending on where we are in the game development lifecycle and what the needs of my team are. On any particular day you'll find me writing reports, digging through task scheduling software, in meetings, going on midafternoon one on one walks to catch up with colleagues… being a producer definitely keeps me on my toes. Although one thing that's for sure is that it always starts with coffee.
The role of a Producer is highly dependent on the team and type of work they do. The UX/UI team is a team of Engineers, Technical Designers, and Artists who build the UI menus and the onscreen HUD for Halo Infinite. 
We partner with teams across the studio to understand their goals for the player or the problem they're trying to solve using UI, and work towards a solution that not only meets those goals, but maintains consistency to the overall design language of the game. 
My job is to shepherd that development process to make sure that we meet those goals and deliver features for partner game teams. A key piece of managing this is to keep communication moving, whether it's direct involvement of stakeholders or managing relationships across the studio and across the entirely of the Xbox organization.
Smooth communication is essential to ensuring those teams have the information and assets they need. The single biggest resource for me is our roster of producers from every other team involved in building the game. I'm so grateful to be surrounded by some incredible colleagues and veterans of production in this industry.
My favorite part of the role is one that's never really part of the job description. It's also the one I find the most rewarding: taking care of the team. Whether it's bringing in donuts for a team meeting, checking in on the person who's been sick all week, or providing a sounding board if someone needs the space to talk or express concerns; helping people is what I find most fulfilling in this job role. At the end of the day, production is really about empowering your team to do their best work with the right tools and helping them to stay plugged into the bigger picture.
Of all the layers that make a solid user experience and interface, what's something essential that the average player might overlook?
An incredibly important consideration when we're designing interfaces is that they're not just for "us." Playtesting and User Research play a key role in validating or disproving assumptions. We need to hear from voices that are not our own in order to recognize the echo chamber we sometimes find ourselves developing in to help us produce the highest quality experience we can. 
Even if we as developers understand what is being communicated, that doesn't necessarily mean someone else will. You may be able to read that message fast, but can some who is dyslexic? Can the new mother who's trying not to wake her three-month-old still play without audio? I think the average player can sometimes overlook some of these considerations and maybe push through or ignore painful UI experiences that might otherwise be barriers for some players. The amount of diversity we continue to see in the gaming community is amazing, but likewise, we need to do what we can to make our interfaces more accessible to as many audiences as possible.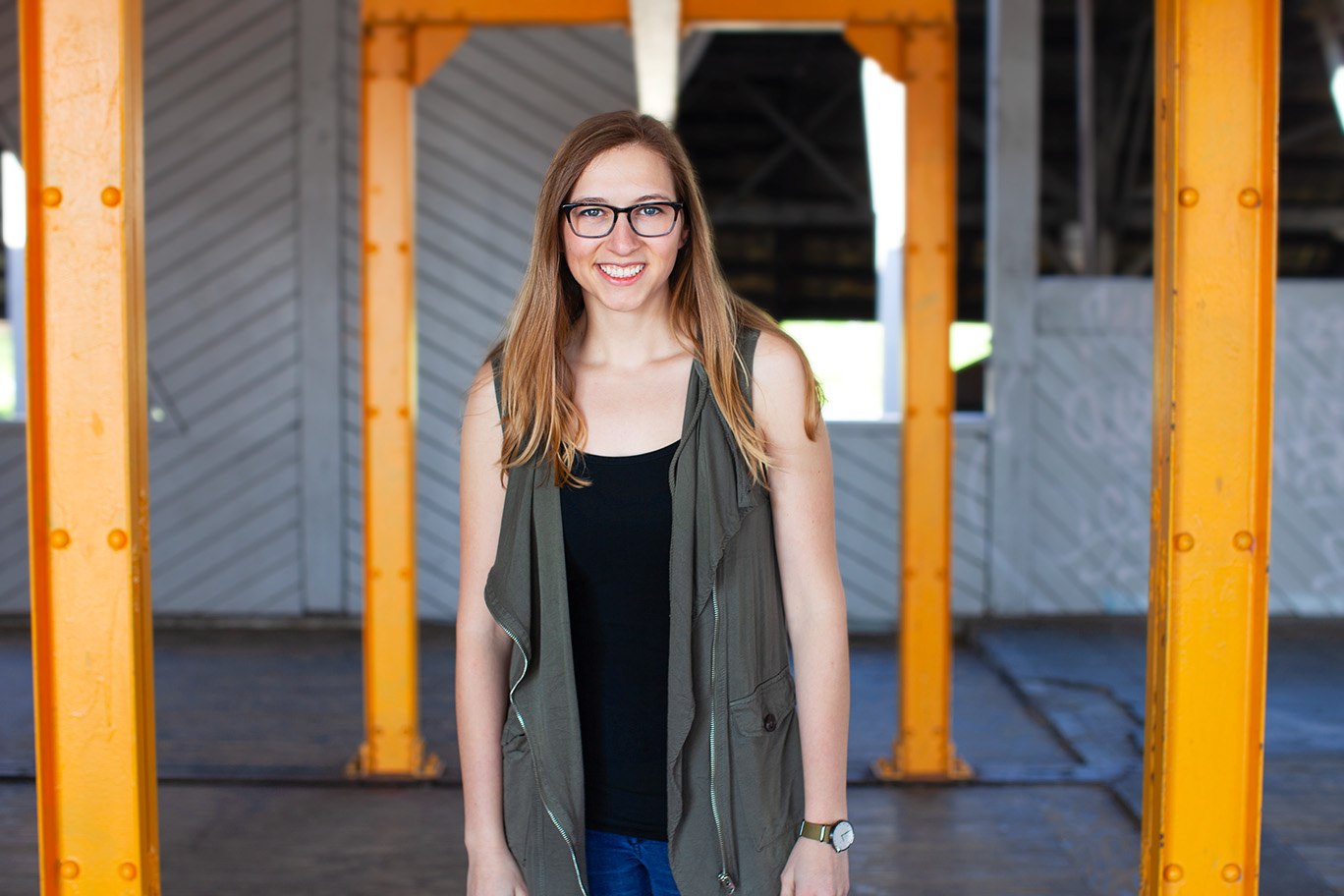 Let's take a step back, you've come quite a way both geographically and professionally to where you are now. Everyone always loves seeing how the dots connect, what's your story? What brought you in through the doors of 343 Industries, and onto the team
My story starts in a very small town; I grew up on a cattle ranch in Northeastern Colorado where my family had a cow-calf operation. When I say small, I mean small; "six-man football" small. Our nearest neighbor was over a mile away, and I graduated high school with only ten other students in my class. When I moved to Boulder for college, the first thing I had to do was to quickly get over my fear of riding bikes in cities and public transportation.
I studied Computer Science at the University of Colorado. I had countless mentors during my time there that encouraged and challenged me to live outside of my comfort zone. I also took philosophy and humanities classes every spare credit I had, including the opportunity to study abroad both in Africa and China during my undergrad. These experiences, along with some nine-to-five days of Software Engineering internships, helped me realize that while I loved studying CS, writing code wasn't what I wanted to do as a career. The spikes and lulls of engineering were a huge energy drain for me. I love maintaining the skill as a hobby, but I knew then that I wanted to move into a career that fed into the energy and excitement that I got from collaborating with people.
That led me to Microsoft where I interned for two summers as a Program Manager, and learned a lot about myself and the type of work I find fulfilment in. I also learned that, as an intern, you should grab coffee with everyone. My second summer at Microsoft was at Xbox, and it was there that I fell in love with working in the gaming industry and the people in it. That habit of grabbing coffee with people opened up the opportunity to interview at 343 Industries for a role in Production, and the rest is history!
It's always fun to hear about the moments that have led people into new and exciting things in their life. Along your path, you continued to nurture a DIY approach to a lot in your life. What have been your favorite projects?
I'm lucky that growing up on a ranch usually means classes in woodworking and welding, endless access to tools, and plenty of space to build crazy things. While living in Seattle provides less of those affordances, I still try to be scrappy in my acquisition of tools or borrowing space in a friend's garage. I always love having a project to work on regardless of whether I'm on an aesthetic or functional kick. My most recent project was a combination of both; a river table out of epoxy and live-edge wood. But my favorite project of all time? A sculpture of a dragon that I built out of CD shards and sheet steel. It still sits in Andrews Hall in Boulder (assuming the Freshman haven't knocked it over again).
I think it's vital to keep learning and trying new things. My next foray will be in 3D printing, and yes, the first test prints will definitely be dragons.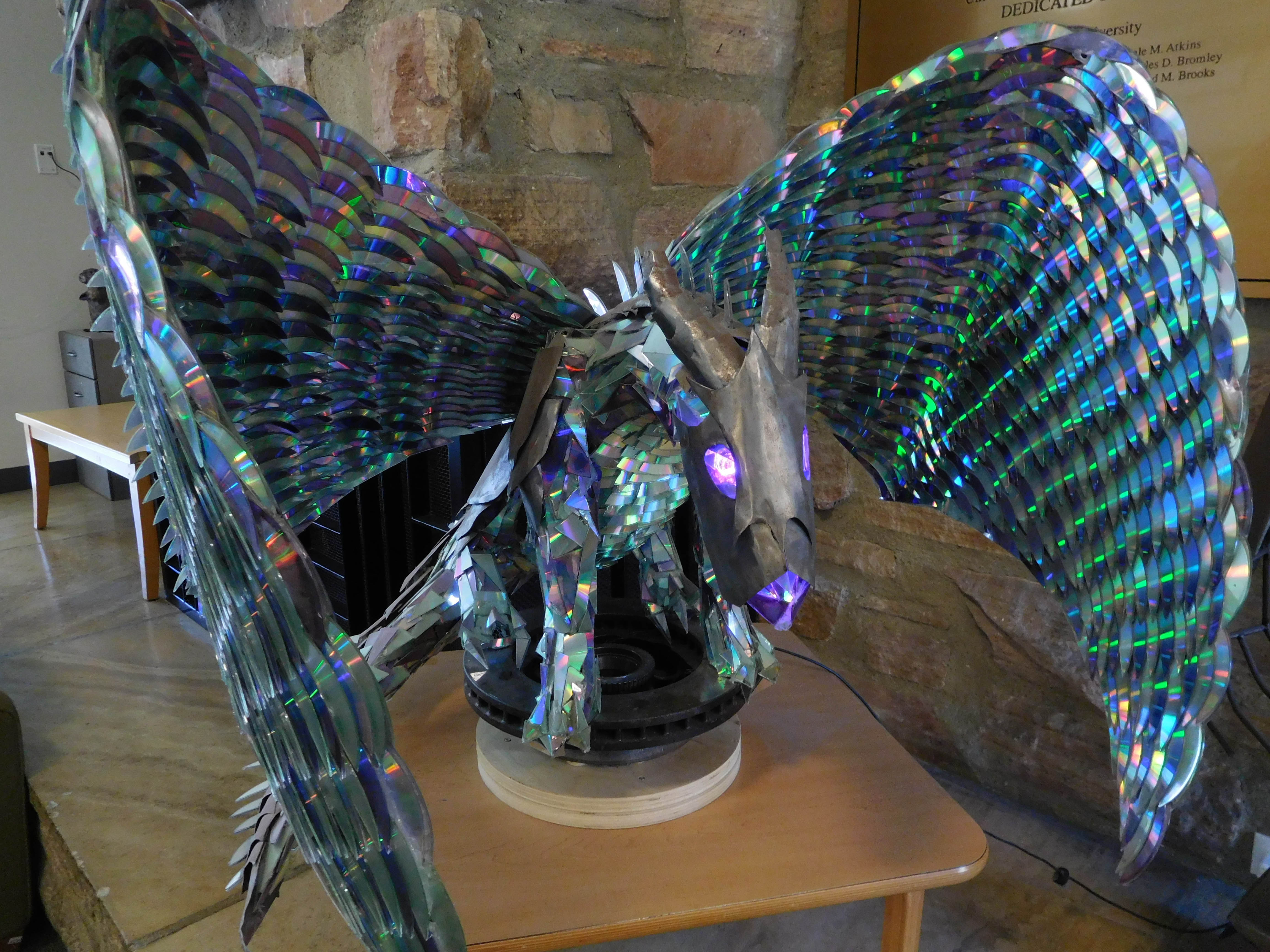 It's always fun to ask, do you have any favorite game titles/series you grew up with? Any recent favorites?
Growing up in a rural area was isolating at times, but really fostered a love of reading and video games for me. Spyro and Crash Bandicoot were a big part of my childhood. Huge shout out to the developers at Toys for Bob and Vicarious Visions for their incredible work on the remasters, and for delivering my childhood to me on a disk. 
Spyro definitely started my obsession with dragons.  It's also worth mentioning that my cousin introduced me to Morrowind, kicking off a love of RPGs. You can draw your own conclusions about how much I love Skyrim. 
Recently catapulting its way to the top of my list is Outer Wilds. I think it takes incredible talent to create a game where the only thing you get to collect, and the only motivator, is story and knowledge. There's something truly special about that. I can't convey enough how much I loved playing through this game. I only wish I could forget everything so I could play through it again.  
You have a Bachelor's degree in Computer Science from the University of Colorado and now you're pursuing a graduate degree in HCDE - Human Centered Design and Engineering (which sounds awesome). Tell us a little bit more about what it is you're hoping to contribute to that field.
That's such a good question and I absolutely don't have an answer to it. I think my favorite part of being a student is the endless search to understand what I have to offer; to HCDE, to games, to my community, to myself. I know I find fulfillment in helping others and bringing joy into people's lives, but I'm still searching for my role in living that out and making it valid. For now, I'm just trying to learn as much as I can and try as many new things as I can. 
Your passion really shines through when you talk about design. What would you tell any aspiring future game developers out there?  
Everyone has their own path, their own story. Figuring out what you have to offer and how you live that out will be no one's responsibility but your own. It's okay to not know, but never stop searching. We all have that image of ourselves in our head of who we want to be. Stop feeling like an impostor because you are not that person yet: start by taking small steps towards growing into who you want to be. Be intentional, otherwise you'll wake up in ten years and not know who you are. Lean in, try new things, and surround yourself with people who push you to be better.
I can trace my story back to countless moments where I was standing in the right place at the right time that led me to where I am today. Just like the Master Chief, we all need a little bit of luck sometimes, but don't underestimate how you can absolutely put the odds in your favor.