Employee Spotlight: Lace Yamamoto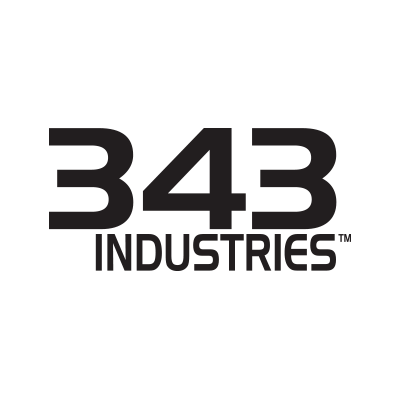 By Iva Lindstrom -
Lace Yamamoto, Business Administrator, has built a reputation at 343 for dedication and efficiency, as well as kindness and collaboration. Part of the "wizards behind the curtain" Administrative Support Team that many consider the backbone of the studio, Lace shares her processes for intense multitasking, team-building, and effective communication.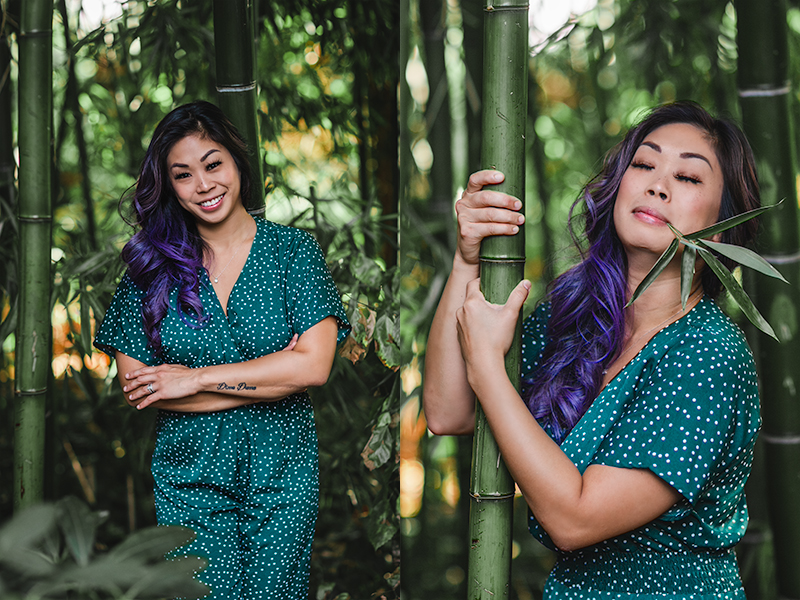 Iva: Please tell us your name, pronouns, and job title.
Lace: My name is Lace Yamamoto. The pronouns I go by are she/her/they/them -- human being. I am a Business Administrator and Assistant to Pierre Hintze (Head of Production for Halo Infinite). I provide administrative support for the following teams within 343: the Halo Infinite Production Team, Publishing, Analytics/Insights/Customer Service, Business & User Engagement, and Franchise.
Iva: What does your role look like on a day-to-day basis?
Lace: As Pierre's assistant, one of my main daily tasks is managing his schedule for the day/week. I confirm Pierre's attendance for meetings, schedule meetings on his behalf, collect agenda items, book rooms for him to take his calls when he is in-office, account for travel time for his commute to/from the office, notifying the leadership team and his direct reports of days he plans to be out of office, block out work time during the day for him to respond to emails, prep for meetings, playtest, and complete trainings … and so much more. Calendar support is a balancing act that requires understanding of your manager's priorities and preferences. Also coordinating time for meetings that include several executives usually requires discussions among the business support professionals who manage their calendars. Most people usually only see the meeting invite pop up in their emails, but not the juggling of schedules and negotiations for time that happened behind the scenes. With Pierre, we sync almost daily and several times throughout the day to align on where he needs and/or wants to focus his time during the day/week/month. Once that is set, I triage all the additional requests for his time and allocate as appropriate. If folks need time with Pierre, they know to reach out to me, his "gatekeeper of time."
I also provide the team administrative support which includes on and offboarding of employees, purchasing and distributing hardware and software, managing employee headcount, reconciling expenses, and organizing morale events/gifts. No two days are the same for me, and my daily tasks can run the gamut of challenges.
True story: one of my days started with Pierre urgently asking me to clear his schedule through lunch because he was pulled into a last-minute issue that needed his attention. I quickly needed to reschedule several meetings into his already busy week and communicate (and apologize) to the other parties for the last-minute change. Within the hour, I was scheduled to meet a new hire in-office for their first day equipment set up, and I still needed to gather their equipment from storage. While setting up the new hire, I received a call that a freight delivery of PCs was on its way over to our building , and I needed to find space to store them, collect their asset information to reconcile that they were received, and approve the invoice for the PO they were ordered on. And, of course, my laptop was erupting with pings on Microsoft Teams and slews of emails in Outlook from the team, several of which were concerning a strange smell coming from the stairwell of the building that needed to be resolved ASAP. On top of all of this, I needed to shop, pack, and ship holiday gifts for each person on my teams. It can be banana-bonkers at times, but that's just how it goes.
Iva: If people wanted to optimize their interactions with anyone on the 343 Admin Team, what could they do to make things easier all around?
Lace: Providing context of the asks helps us tremendously! For me, knowing the level of urgency, need by date, why this item/meeting/request is business critical, and detailed context surrounding the ask helps me triage and prioritize my work accordingly. For meeting requests, I love when the attendees, duration, time frame of when the meeting needs to occur, and agenda items to be addressed are clearly presented up front. With this information, I can effectively brief Pierre of the ask for his time and understand how/when he would like to address it. Similarly, with request for hardware/software, knowing the need-by date and specifics of the item being ordered gives me the ability to efficiently coordinate with suppliers and ensure we receive items in a timely manner to prevent work stoppages. However, above all, a simple "please" and "thank you" accompanying a request goes a long way.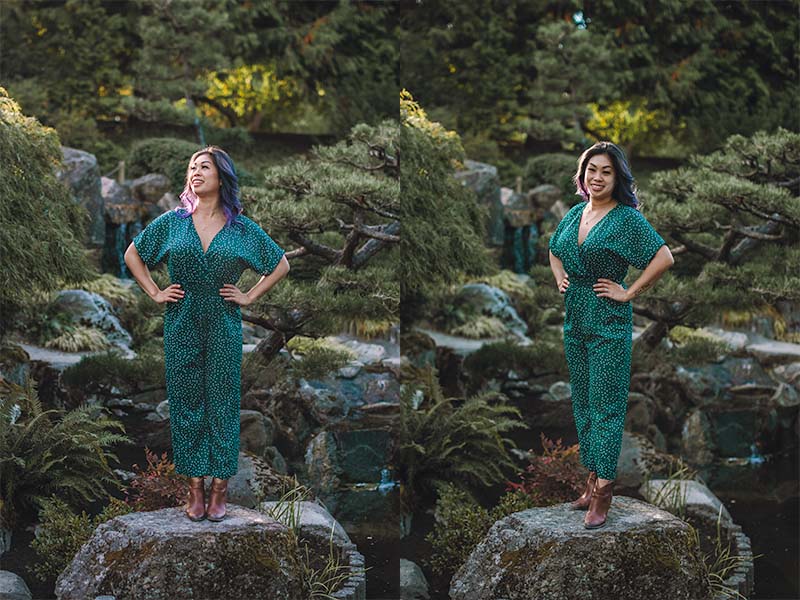 Iva: You mentioned that your job relies on communication skills. How have you had to adapt that skill set to working from home since Covid?
Lace: As an admin, having strong communication skills is key. Not only do you need to be able to share information clearly and concisely, but it is also important to tailor your message to the audience you're addressing so that it is well received. Working from home brought on a different set of challenges. Something that should have taken five minutes to resolve in-person became stretched over many mails/days, Teams chats, and texts, all of which could easily be misinterpreted. Working remotely, I needed to be more detailed over email/Teams and communicate what needed to happen and to elaborate on my progress/steps, almost to the point of over-communicating. My intentions are to reassure the other party that I haven't forgotten about their requests and to document where I am in the process of resolving their request. I haven't written in this level of detail since my college biology lab reports!
Iva: How many people are on all of those teams that you support?
Lace: Luckily not all the people I support need me at the same time, but if they did, I would need to clone myself over 100 times. I don't think the world would be prepared for 100+ of me on the loose!
Iva: What are some of the biggest challenges you face in your role?
Lace: The biggest challenge for me is navigating the diverse spectrum of requests I receive from Pierre and the team, all while keeping my cool when I'm getting pulled in so many different directions throughout the day. Successful business support professionals are able to effectively prioritize and resolve requests, calculate and forecast how their actions/decision may impact future plans, manage their time effectively, problem solve on their feet, adapt (and not panic) when plans change, be resourceful when things go awry, have a rolodex of resources to engage, and be able to communicate news (good or bad) effectively and with grace. Using a Wizard of Oz analogy shared to me by one of my mentors, "admins are like the wizard behind the curtain, busy pulling all the levers and hitting all the buttons."
Iva: What are the biggest rewards your role offers?
Lace: The biggest rewards are the human interactions and connections I've built during my career with 343. First off, I get to spend a lot of time with Pierre, so that's been fun. I also can bet that I've interacted with almost everyone in the studio at least once, whether it be during their onboarding, meeting them at a morale event, or supporting a team request. I usually can remember a person's name, alias, team, and where their desk is in the building. Since I support several teams across the studio, I have some insight into how each team beautifully fits and contributes to the success of the Halo franchise. I also partner with teams across Xbox, Microsoft, and external parties whom I rely on when I am looking for assistance on a project or if I'm in a pinch.
Iva: What's your Halo origin story?
Lace: I kind of actually fell into the business support profession by trial and error, to be honest. I graduated from the University of Hawaii with a double major in Biology and Psychology and was planning on attending medical school, all because I wanted to *air quotes* help people. I didn't know exactly how I wanted to help people, but I quickly I realized I wasn't passionate about medicine. In 2012, I moved from my hometown of Honolulu, HI, to Seattle, WA, to pursue new job opportunities. I've worked in the restaurant and nightlife industry, provided technical customer support for a cell phone company, sold (or at least tried to sell) life insurance, and managed the e-commerce sales for a local baby product company. A friend then referred me for a contract business administrator role at 343, and, within a year, I was converted to a full-time employee. I've been with 343 since 2016, I discovered that my passion and superpower is providing excellent customer service to resolve day-to-day administrative issues for the betterment of those that support.
Iva: Your role involves multitasking beyond most peoples' comprehension. What are some tactics that you employ to stay on top of everything?
Lace: My tactics are top secret! Honestly, being well-organized and having a sharp memory goes a long way. My previous experience of working in a restaurant during peak weekend dinner rushes was like memory boot camp. Here's one of the organizational tricks I use in my day-to-day: I utilize my inbox as my to-do list. I don't mark a mail as read until there is no further action needed from me. If I'm away from my desk and someone asks me for something, I usually ask them to send me an email to remind me or I send myself a reminder.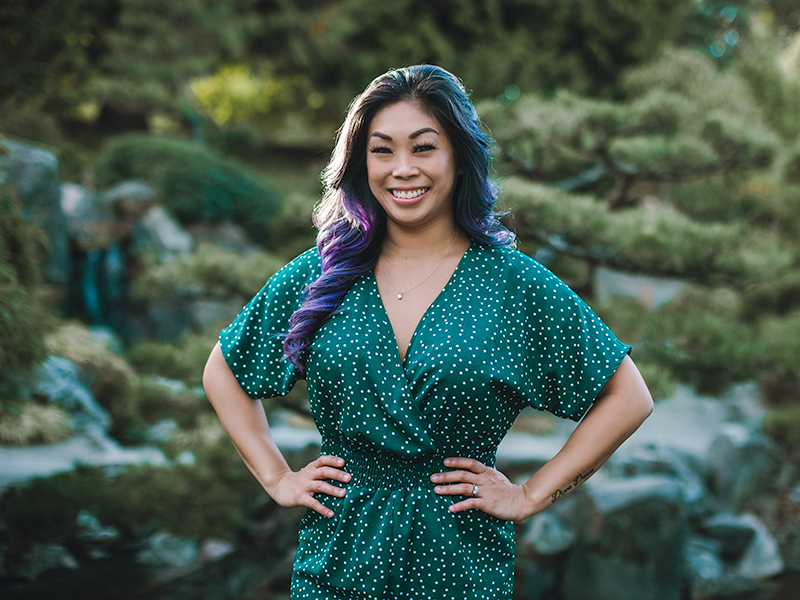 Iva: You make so much in the studio work smoothly, but people don't see the effort you invest in that. How do you stay motivated when your work may be overlooked or unacknowledged?
Lace: Staying motivated can get kind of tough at times. My biggest source of strength is the amazing community of business support professionals in 343 and across Xbox. When I feel overwhelmed or just need a person to vent my frustrations to, I have a network of friends I can rely on to pick up my call or reply to my ping for help.
Iva: How often is your team able to collaborate?
Lace: The 343 Admin Team is in contact with each other ALL DAY. We have a group chat on Microsoft Teams where we can all ping each other. We are one team and the way we support the studio needs to be unified and holistic. The way our team operates is that each team/discipline has an administrator responsible for support. Each administrator also provides calendar support for one of the senior leaders. For example, when a meeting request comes in for Pierre, David Berger (Head of Engineering for Halo Infinite), and Joseph Staten (Head of Creative for Halo Infinite), the administrators supporting their calendars and I sync up to align on a time that works for the three of them. We call this sync "It's PB&J time" (Pierre Hintze, David Berger, Joseph Staten). Outside of juggling calendars, we all pitch in during studio morale events and swag distribution. Last holiday, we hand-packed and shipped 700+ gifts to all 343 employees -- all in ONE day.
Iva: You and your team helped 343 navigate the transition to work from home during COVID and will navigate the transition back to the office. This was a monumental undertaking that had never been done before. How did you go about creating and implementing the process for that?
Lace: It was a quite a process, and it was constantly evolving as we all navigated the pandemic together. One of the biggest tasks was revamping our entire onboarding and offboarding processes. Prior to Covid, all of our on/offboarding was completed in the office, in person, so we were tasked to create brand new processes that provided the new hire with a smooth and personable onboarding experience, but almost entirely remotely, while operating within compliance of both CDC and company Covid policies. We built out tracking documentation to record the equipment employees took home with them. Since several new hire hires were out of state, we learned how to package and ship PCs, monitors, dev kits, etc., which required us to MacGyver safe packaging for shipping.
Iva: You have a reputation for being a really nice person, but your job pulls you in so many different directions and can get really hectic. What's your secret for staying so positive as you interact with so many others about diverse, pressing issues?
Lace: I'm a pretty easy-going person and value connecting with people on a human level. I firmly believe in interacting with people from a place of respect and understanding. Remembering that my coworkers are humans who have lives, interests, and families outside of the project helps me engage with empathy, especially during stressful times. Knowing that I've done one small thing to help brighten their day or lessen their stress warms my heart and makes me feel accomplished.
Iva: Do you use your psychology degree on the job in tough situations?
Lace: Oh, no, no, no … but I may have a few Jedi mind tricks up my sleeve!
Iva: What's your favorite thing about working at 343?
Lace: It's definitely the people! Hands down. It's incredible to see the talent and all the things that people are working on, and how they all come together within the Halo universe. When we were all back in the studio, I could walk around the building and be like, "That is super cool! What is that?" and people would enthusiastically walk me through what they're working on. I always felt accepted, included, and appreciated; I was never treated like "just an admin" despite my lack of game development experience.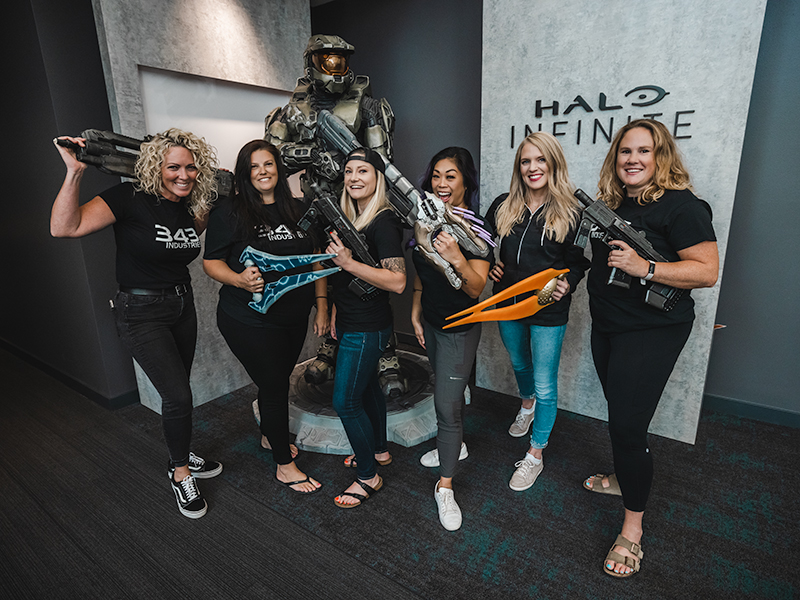 The 343 Admin Team (left to right): Autumn Whitehead, Sara Cha, Challis Felton, Lace Yamamoto, Chantelle Miller, and Terra Zarter
Iva: Every time I do an employee spotlight interview, the person always talks about how awesome their coworkers are. Why do you think 343 attracts such amazing people?
Lace: We not only look for people who are talented in their discipline, but we also ensure that they fit our values and what we stand for as a studio. We work hard to create and maintain a welcoming culture that is diverse and inclusive. In a way, similar to my home-state of Hawaii, 343 is very much like a "melting pot of cultures."
Iva: You mentioned Cake Club, which is an Employee Resource Group (ERG). Please explain what ERGs are and why you think they are so important to 343 culture and morale.
Lace: ERGs help people connect through similar interests. There are a bunch at 343 and across Xbox and Microsoft: Parent groups, LEGO Club, and Cake Club, just to name a few. With 343 Cake Club, prior to the pandemic, we used to have a monthly meeting to enjoy a slice of cake together. The LEGO Club would meet and build LEGOs together during a dedicated lunch hour. We have a Foodies ERG, too, which is a place where food lovers can share either recipes or places to go for a great bite – which is great, especially for people who are new to the area.
ERGs exist at the Xbox level, too. I'm part of the Asians of Xbox ERG and the virtual cook-along series they've been hosting has been something I've really enjoyed. Recently, we had a margarita-mixing session, which was so great! Just having even an hour out of your week or hour out your month to connect with people of similar likes and interests can make such a difference.
Iva: If someone wanted to pursue a career like yours, what skills -- hard and soft -- would that person need?
Lace: The hard skills include proficiency in MS Outlook and the MS Office Suite of applications. Being technologically savvy is also helpful, especially when you are working in a gaming studio. The role of a business support professional, however, heavily depends on soft skills. As I mentioned previously, strong communication, time management, multitasking, and organization are key.
Iva: What's your favorite Halo community moment?
Lace: One of the most memorable events was the Halo Championship Series in 2018 at WAMU Theater in Seattle. It was literally one of the coolest things I've gotten to experience and reminded me of a music festival. I loved seeing the really passionate fans decked out in full Halo gear and overhearing some of their stories. I was wearing a 343 shirt and people were like "Oh my gosh, you work for 343! How cool is that?" People were telling me about how they've been playing Halo for years and how it saved their lives. It was so incredibly touching, and it really makes working here that much more fulfilling.
Iva: Who's your favorite Halo canon character and why?
Lace: Based on my role, I bet you can you guess my favorite character - Cortana! She is witty and smart. She did get a little crazy, but that's what happens when assistants are overloaded -- just kidding!
Iva: Tell us a bit about your interests outside of work.
Lace: Does being a mom count as a hobby? I have a rambunctious, but very cute, four-year-old son, so my husband and I have our hands full when we are not working. We take frequent family adventures, like road trips along the western coast of Washington, camping at Lake Chelan, or visiting the seasonal fruit or flower fields. We also visit my family back home in Hawaii at least once a year, where we can enjoy lots of Shave Ice, poke, and beach time.
I also love music, mostly the pop or electronic genres. Most of 343 knows that I have a (slight) obsession with the K-Pop group BTS. I love ninja-ing in random facts about BTS into conversations when no one asked – I bet Pierre and my team members appreciate knowing when Jungkook's birthday is. I also closely follow the newer fourth generation K-Pop groups like Ateez and Stray Kids. I collect their albums, photocards, and official fan club merchandise. You'll likely find me at my desk, listening to their songs or watching K-Pop music videos. Recently, I've started getting into Desi Bass/EDM music as well, which is electronic dance music coming from India and surrounding countries. I really love how artists like Nucleya and Paranox blend more traditional Indian sounds with dance music.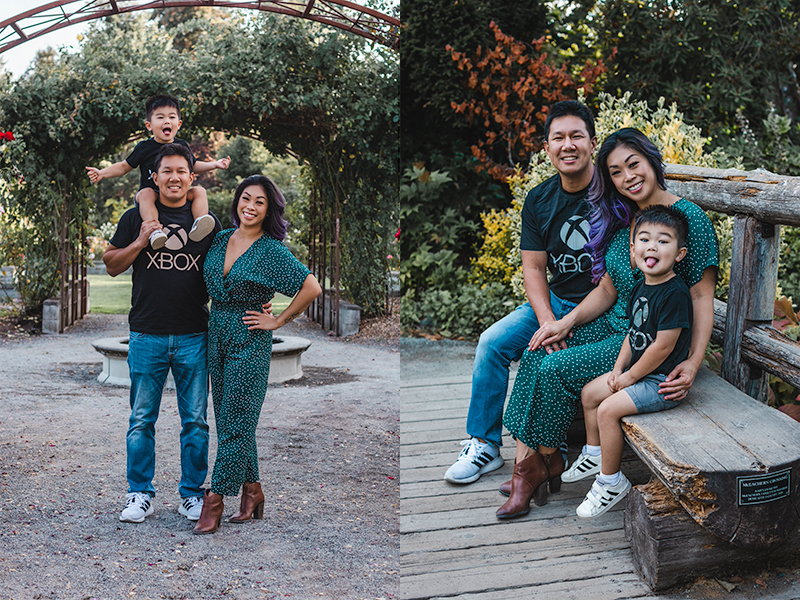 Lace with Mike and Leon, her spouse and son