Employee Spotlight: Irene Zhu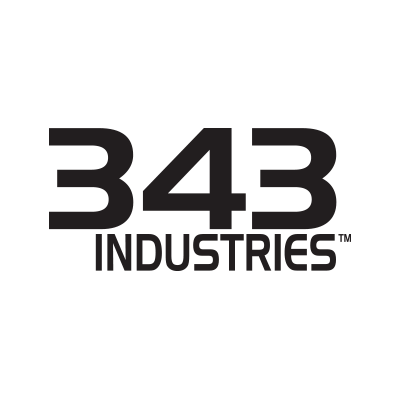 By Iva Lindstrom -
Some of our 343 teammates have aspired to their jobs since they first held a Plasma Pistol. Others never thought working here was a possibility -- until it was.
Today, we meet one such 343 team member, Irene Zhu, a UX designer who helps get Halo onto your screen by optimizing 343 in-house tool usability. Like many here, Irene did not set out to work in gaming, but came to it as a pleasant career surprise. Now that she's here, Irene demonstrates how essential non-game creation production roles are to the overall success of the company and, of course, to Halo. 
Irene will share insights on earning trust on the job, essential job skills for aspiring UX professionals, some surprising perks of working in gaming, and her secret ambition for Halo celebrity (though not for herself).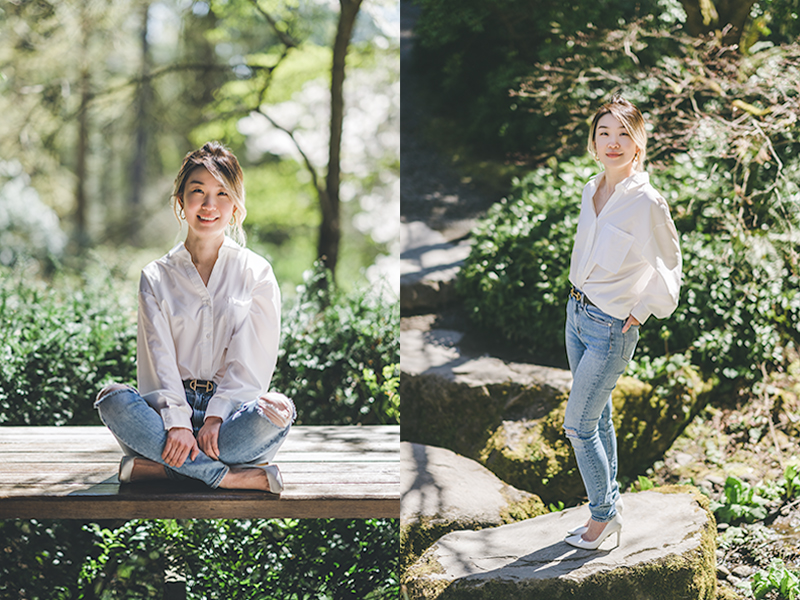 Iva: Welcome to the Spotlight for awesome 343 employees! Please tell us your name and pronouns, as well as your job title.
Irene: Hi everyone. I'm Irene Zhu, she/her. I'm a UX designer working on the tools we use at 343 to create Halo.
Iva: Give us some insight into what you do here at 343.
Irene: My work focuses on creating and improving workflows for animation, live ops, effects, audio and infrastructure. I work closely with artists, engineers, and producers to design the user flow/interaction for our tools.
Iva: What are your favorite things about Halo?
Irene: The storytelling is fantastic. The Master Chief is a hero who can accomplish anything and save humanity. His selflessness is moving and contagious, which makes you want to be a hero, too. It feels uplifting and empowering for me as a player. And then there's the music! Listening to our soundtracks gives me goosebumps.
Iva: What's your favorite thing about working at 343?
Irene: Working with our talented team members who are so passionate about their work is definitely my favorite. Beyond that enthusiasm, it feels like I work at a small company because we all know each other well and are friends outside work, which is awesome. Being a first party studio at Microsoft, there are also a lot of opportunities to learn from others under the Xbox umbrella For example, there is a series of summits throughout the year on topics like animation or UX/UI. People can present their work to other Xbox Game Studios and share knowledge with each other. That's just one example of many. There are so many opportunities to meet and grow and draw on each other's expertise when we need help.
Iva: What drew you to work for 343? Was working in gaming something you actively sought out, or was it chance?
Irene: The opportunity to work at 343 is a dream come true. Before 343, my experience had been solely on designing enterprise/B2B applications that present a lot of data for corporate environments. So, at the time, it was hard to imagine myself in gaming. But when I saw the opportunity, I went after it. I had to get over my own fears of not being "qualified" enough and remind myself, "Hey, I can do this!" I told myself the worst that can happen is I don't get the job; but I'd kick myself if I don't even try to go after what I'm passionate about. In the interviews, I didn't try to fake being a gaming expert. I instead said, "Hey, you want a UX expert, and I've got the experience and fresh outside eyes to bring new ideas to make your teams and products better."
Iva: You previously worked in NGO, bio-tech and finance. Tell us how your 343i experience differs from those in non-gaming companies? 
Irene: I'm used to working with stakeholders from different business and technical teams, with engineers and PMs. But in my previous jobs, I've never worked with artists. When I first started at 343i, I sat together with the environment artists. They help each other out and discuss their work and problems in a way that was brand new to me at the time. The way they work to visually tell a story is incredible. The debate, jokes, and partnership remind me of studying with best friends in college. While the end product is amazing, the journey to get there is genuinely inspiring.
The playtests are also a fun perk. Despite the fact that my KDA is embarrassing, it's fun to "test" the game with colleagues. They teach me tips and tricks. Sometimes I can even help my team win by being sneaky. You see people playing games everywhere as part of the "job."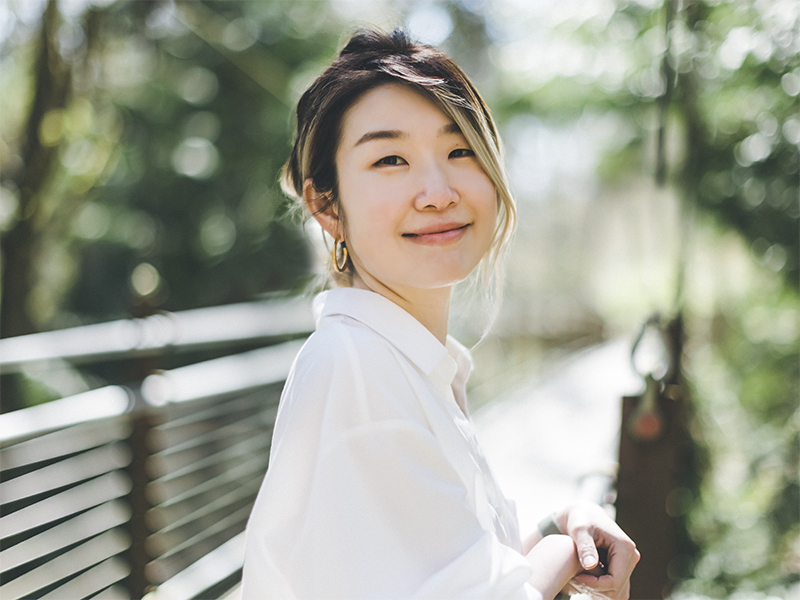 Iva: What has gaming meant to you?
Irene: I played a lot of Animal Crossing last year. There's even an Animal Crossing channel in Microsoft Teams at 343, where we all promptly share high turnip prices. I've seen avatars of my colleagues' moms, kids and friends because they, at some point, came to visit my island to sell turnips. It's been fun meeting 343 families this way during quarantine. 
In general, I enjoy playing RPG, Sim/Strategy, MMO and MOBA. Gaming helps me stay connected with friends and family. We have text and video chats. But there's something special about playing games together to explore a map, beat a boss, or compete against one another. It's a shared experience that lets us be together. With gaming, you don't have to be in person to have such an immersive experience and bond with one another. That's the magic of it.
Iva: What's your favorite Halo Community moment?
Irene: We had a Make-a-Wish event for a kid who is a big Halo fan and has been battling a life-threatening disease. He came to our office to meet the team behind the game that he loves, and we got to play Halo with him. He was so happy that day. It was an honor to experience his joy as he played Halo and to see the magic in his eyes as he got to peek behind-the-scenes where Halo takes life.
Iva: What is the biggest challenge in your role? The greatest reward?
Irene: The biggest challenge is that it's never short of challenges! But that's why I like it. To design shared tools that will be used by different roles with different needs is always challenging. The willingness to learn and adapt is what it takes to work out a hairy problem. The greatest reward, of course, is seeing the design come to life and help others do their work better.
Iva: If someone wanted to pursue a career like yours, what skills (including soft skills) are essential? What advice would you give that person?
Irene:
1. Know your strengths
There are different types of software design roles. My role is more interaction/UX focused. Others might be more visually focused. You don't need to be an expert in every field in design, as long as you know your strengths and use them to your advantage. You should still be aware of your weaknesses, so you know when to seek help. Pick the field you are interested in and be committed to that. Don't FOMO because you risk spreading yourself thin without finding mastery.
2. Know your pitch
I sometimes joke that I'm a salesperson and I sell ideas. You'll save a lot of time if you can articulate the design and communicate the benefits, so your audience understands how it solves their problem. So, I'd work on presentation/pitching skills if this is the career path you'd like to pursue.
3. Build trust.
Building trust with your stakeholders/customers is also key. You do this by investing the time to learn their space, being curious, and seeking to understand their goals and challenges. You then have to deliver on that learning, showing that you've addressed their needs and incorporated their feedback.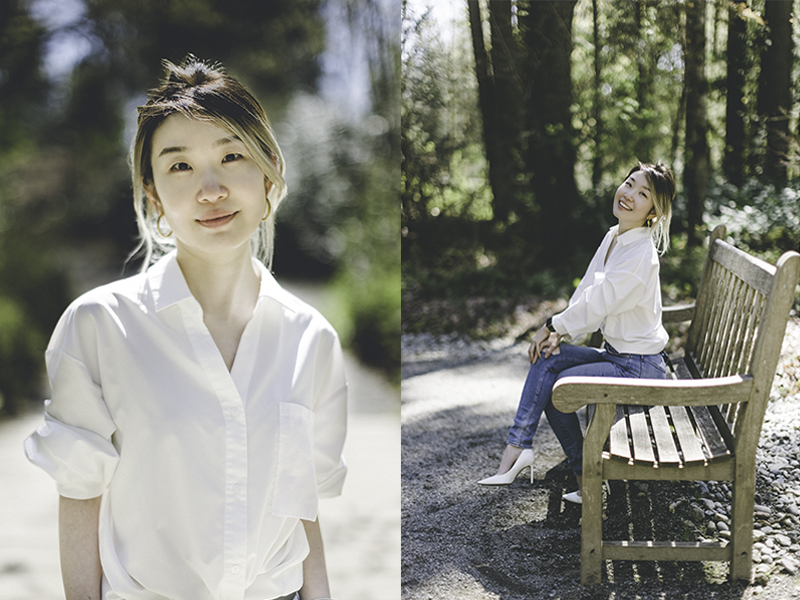 Iva: How do you approach a new application space to determine what is needed? Where do you go from there?
Irene: I start by reading existing requirement documents first. If those don't exist, I review anything that can give me more context on what we are building and why. It could be meeting notes, whiteboard drawings, JSON files, survey results, you name it. Then I'd try to learn the current workflow/tools myself, which helps me understand why a change is needed. If there are other commercially available tools that have similar features, I review those as well. That gives me a basis of knowledge and empathy to work from and allows me to ask better questions before we get into solution design.
Iva: Your work in UX requires that you suspend your own perceptions and view things as someone else would, coming to each element for the first time and trying to navigate the space. How do you accomplish this perspective shift?
Irene: I don't suspend my own perceptions entirely. The time spent up-front to learn my customers' workflows and tools helps me build empathy, understanding, and trust. I like to proceed as if I'm a new intern, so I can learn their space and experience their pain. But every user has their own preferences and habits. Frictions for some might not be frictions for others. My responsibility as a designer is to synthesize input from different groups/roles and propose a design that resolves key needs across many teams. My job is to apply fresh eyes and an outside perspective that you might not have if you're in it every day. This is where prior experience and projects can accelerate a solution. During the "learning" period it's important to have an open mind to gain understanding; but you also need to draw on your outside knowledge and experience to get to a good design that works.
Iva: Tell us about your work with Asians at Xbox. 
Irene: I co-lead Asians at Xbox (AX), which is one of the communities under the "Gaming for Everyone" initiative. Microsoft is a giant company and I'm always looking to meet and learn from others. When I first had the idea to be a co-lead for the Asians at Xbox community, I thought it would be a good way to meet other gaming nerds like me outside of 343. I co-founded AX about two years ago, and it has since become a space where members connect and support each other (and of course play games). We hold monthly events to meet, share ideas, and socialize. We've had fireside chats with Microsoft leaders, HR roundtables to discuss topics important to the community, and social events like a paint-along watercolor class and a Lunar New Year origami party. More recently, we've been raising the awareness of anti-Asian hate and taking actions to fight back.
In the past year, the pandemic and recent events have been a catalyst for the AX community to come together and not only support members, but the greater Asian community in the Pacific Northwest. During the past year, we supported local Asian-owned businesses, and started partnering with local non-profits and other Asian ERGs (employee resource groups) across the gaming industry to further amplify our impact. Most recently, I co-hosted a panel discussion about the experience of being Asian in the gaming industry with leaders in Xbox, EA and Activision and the work we each do to better support the community. We also co-wrote the article that's posted at Xbox Wire post earlier this month: Xbox Celebrates Asian American and Pacific Islander Heritage Month. I'm so proud of the strength and voice of AX, and grateful for the support we got from the leadership and many groups we work with. The AX community brings us to together to learn, discuss what actions we can take, and to partner to make real changes.  
Iva: What are your interests outside of work?
Irene: When I'm not nerding out and playing video games, I enjoy painting, building LEGO, reading, and listening to podcasts. I enjoy learning about new topics, so I tend to read or listen to non-fiction (Harry Potter being an exception). When days are nice, I like hiking and camping with my dog, Moko. My secret ambition is to turn her into a Halo celebrity like Gyoza. I don't know how that will happen though, since she doesn't make much noise except for occasional wolf-like howls and loud snores. So, we'll see.
Iva: Which Hogwarts House would the Sorting Hat place you in and why?
Irene: I'm a Slytherin and my Patronus is a raven. Haha you're welcome to judge me, but remember that we Slytherins aren't just the stereotypical "bad guys." Being ambitious, resourceful, and determined leads to many great things for good, as well.

Iva: What are your favorite podcasts and why?
Irene: I love Radio Lab. One of my favorite weekend rituals is to listen to an episode during breakfast. This show is so thought-provoking and a great conversation-starter. I'm always fascinated by their topics and angles. I like to borrow from the show and throw weird questions at my friends and family, like "How much are you willing to pay for an additional 3 months of life?" It's a fun way to learn more about people around me and myself.
Iva: What non-fiction subjects or books do you prefer?
Irene: I like reading about psychology and sociology the most. But really, I just read anything on new topics I want to learn more about or ways to be a better human. One of my favorite books is Thinking, Fast and Slow by Daniel Kahneman. I also enjoyed reading Brené Brown's work about shame and vulnerabilities. I'm currently reading a book called Burning Down the House by Nell Bernstein, which talks about issues of juvenile justice system across the U.S.