Employee Spotlight: Elizabeth Van Wyck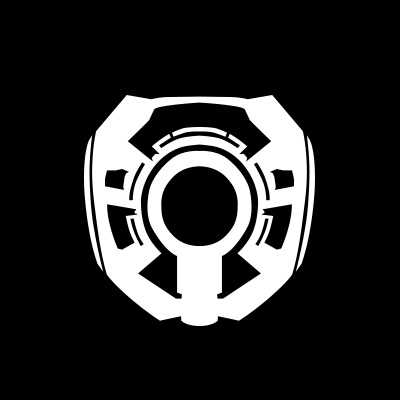 By 343 Industries -
Interested in working at 343 Industries? Looking for a first job, a fresh start or a career advancement? We're always looking for great new minds and ideas to join our family – and in this regular series of Staff Spotlights, we'll give you some insight into what it's like to work on one of the biggest game franchises in the business.
Name: Elizabeth Van Wyck
Age: 35
Birthplace: Seattle, WA
Nickname: E-V-Dub
Current position: Head of Business, Operations and Esports
Elizabeth Van Wyck represents a lot of what's best about running a franchise from soup to nuts. 343 Industries is responsible for not just the Halo series of games, but for the entire franchise output, including esports, print publishing, music licensing, action figures, loot Crates, pajama deals… you get the idea
343 Industries has slowly built up a business team of analysts, business managers, operational experts and more, with Elizabeth at the helm of that ship. She's worked for Microsoft for almost her entire 13 year career, starting as a finance analyst in MSFT Capital Markets Group investing Microsoft's cash on behalf of our umbrella corp (yes, it's about as exciting as it sounds) but made the move to the Xbox in 2010 where she started as a product manager in Xbox Live – and over the years, took on more and more responsibilities, culminating in her very senior role as Head of Business, Operations and Esports for 343.
Elizabeth's education was a Business Degree in Finance and Marketing and while that gave her an excellent foundation upon which to build, there's nothing to beat rolling up your sleeves and getting some oil, dirt and carried interest spattered on your clothes. This mother of twin toddlers balances an active business, family and social life, while still taking time to run, hike and ski, citing a fierce spirit borne in part from a lifetime of competitive swimming.
Elizabeth does a lot of invisible background work, but she's hardly chained to an abacus. Halo's highly successful seasonal esports program is her third loud, spectacular and highly competitive baby and she has grown it, making deals with some of the best tournament organizations and esports teams in the world. And creating spectacular, and very forward facing events.
We sat down with Elizabeth to find out what makes her tick, and to get some advice for folks looking to pursue an unexpected business career in video games.
Tell us a little about your overall areas of responsibility – and share a good a good example of your individual contributions.
On a day to day basis, I manage the business and operations teams to partner with marketing and our product leads to build intelligent business models that support the growth of our products and customer experiences and ensure the studio's day to day operations run smoothly. That's a mouthful, but it's a very broad and deep set of responsibilities.
I also help build out our strategy and plans for our esports and competitive programming, and there I get the chance to create genuinely fun and spectacular entertainment events – and there I get to interact with fans and players alike. And that's hugely gratifying. It's also an area where I get to work closely with the game teams on content, planning and tournament game settings creation
What's the best piece of advice you'd give someone looking to either begin or excel in this particular career?
Soak up all the different experiences and conversations around you and jump in where you are most passionate. It's not about what role or title you have, but the collection of experiences you have along the way that can give you the biggest opportunities to make an impact. And be kind.
What drew you to this profession, and what's the underlying philosophy for your work?
I love working with people in both tech and creative fields and helping them create the best possible experience for our fans and community. There's an art to that.
What are some of the challenges you face in a typical workday?
Balancing different priorities across the studio and company while always keeping our customer front and center of our goals. While challenging, it's also refreshing to realize that every part of our studio and business is focused on exactly that. Doing their best for the players and customers.
What do you think the future holds for Halo and the video game business as a whole?
Prioritizing ongoing engagement and relationship building with our customers versus a ship the game and move on mentality. We've already seen some of the fruits of that labor, with Halo 5's clear focus on DLC and extended game experiences that resulted in the one of the best sustaining Halo games
What's your favorite video game of all time?
Sonic the Hedgehog was the first game I ever played that excited me and created the pull to sit down and play again and again, though Halo CE was impactful for me as well growing up. I currently spend an inordinate amount of time playing Clash Royale (yes, I'm still playing it).