Employee Spotlight: Ani Shastry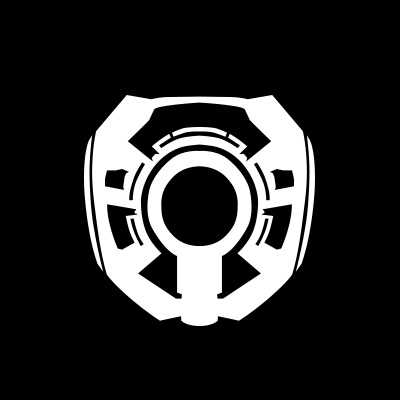 By 343 Industries -
The world premiere for Halo Infinite's campaign has arrived! It's the first detailed look at how our Campaign will play and while we're happy with how it's shaping up, there's still lots to do! This is just a glimpse of what next-gen gaming looks like! The Master Chief is back in action, and we're all ready to help him save humanity and become heroes.
But while it's easy to get carried away about the prospect of playing Halo Infinite, it's worth taking a minute to think about the enormous work put into this playable preview of Halo Infinite. While this is just a section of the final game, it took a herculean effort to make sure this little corner of our Ringworld was polished and pretty enough for its premiere! The art, lighting, design, environment, graphics, production and engineering teams involved in carving out and curating this little slice, are nervous and excited to show people a glimpse of what we're building.
There's a lot to digest in this sneak peek, from gameplay, to gunplay to physics to audio and much, much more, but today we're going to talk about graphics specifically – the engine, art and technology that brings this latest iteration of Halo to life.
Ani Shastry (he/him), hails originally from Bengaluru (Bangalore), India, and is a key member of the Graphics team that supported and helped carefully put this incredible demo together.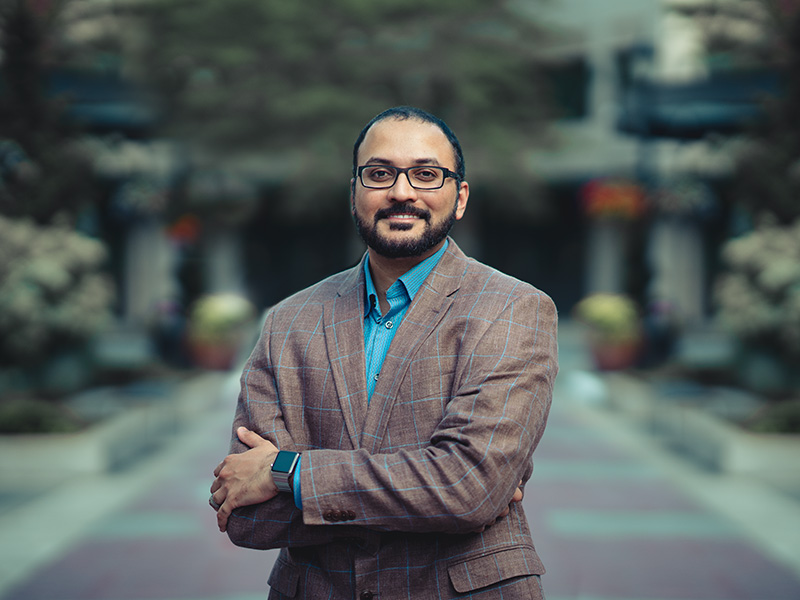 What do you do at 343 Industries?
For the last two years, I have been working as the Development Manager of the graphics team here at 343 Industries. My team and I work very closely with our "content creators"; content creators is a catchall term for the teams who develop the content you see in the game, including art and design teams like environment, landscape, characters, narrative, and UI.
We are one of many threads tying together the work that the other teams are creating for Halo Infinite –and making sure that their tools are working the best way they can. In less vague terms, we develop features and workflows to help the content creators… well… create content!
Some examples of items we help content creators with:
Authoring the terrain and landscape
How surfaces react to lighting and shadows
Visual fidelity of characters and vehicles in the game
Explosions and effects
How the UI looks on screen
Bengaluru (Bangalore) is a rather large distance from Redmond, Washington. What brought you to the Pacific Northwest?
I came from humble beginnings in Bangalore. I worked hard, went to school, founded a startup there, and then went back to school in the United States.
I've been living in the US for some time now. My family and I have lived all over the West Coast, – in California, Oregon and now I have been here in Washington state for the last three years. My family and I love the Pacific Northwest and are happy to call it home. My favorite thing about it is that the people here are super nice, very polite, and kind. We love how green it is, we enjoy nature and hiking, and explore trails when we can. We are lucky because we have some family that lives here too, so it has truly become home for us.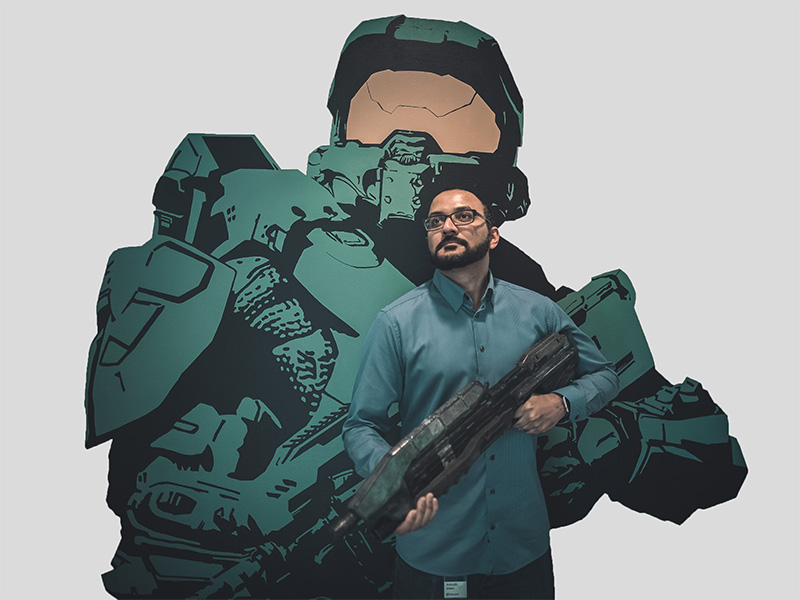 When did the graphics bug bite you and how did it lead you to an engineering career?
I realized as early as the age of seven that I had a penchant for coding, and I have never looked back since. I started with a programming language called "Logo", that primarily uses commands to draw lines and shapes. It became a hobby of mine that eventually led me down this path. Over the years I realized I was more interested in the virtual side of things, and in the early 2000's, I started to veer into graphics coding. It's nostalgic to think about how much my mind would have been blown back then with the work I'm doing now. The things that we can do today on modern hardware weren't even imaginable back then.
I have had a soft spot for gaming and the stars for a long time. In the 5th grade I entered a Logo programming contest. My love for astronomy and gaming came together, as I created a scene with starships and planets using that coding language. My favorite all-time game was and still is Apogee's Stargunner; it's a side-scrolling shooter where you blow up aliens. My interests kept me with my eyes to the stars; I still recall how excited I was when I first played Star Trek Armada – it was the ultimate blend of my love for gaming, sci-fi, and incredible graphics coming together.
I am another example that sometimes what you study for your undergrad does not necessarily align 100% with your career. I studied electrical engineering in India, however, I never lost my passion for video games. While I was studying for my undergrad, I founded a startup and managed it part-time. The products we were focused on developing included a benchmarking engine, and a post-processing middleware library. While it ended up ultimately failing, it was a great learning experience, and I developed a friendship that I cherish to this day.
Afterwards, I had the opportunity to move from India to Ithaca, New York, to study at Cornell University. This time, my masters degree would be focused on what I was passionate about: Computer Graphics & Computer Science. I studied under Donald Greenberg, who has been researching and teaching in the field of computer graphics since the 60s and can be considered the Father of Computer Graphics. I remember us reminiscing about how pixels were drawn on the screen way back in the day. It was such a pleasure having such an incredible mentor!
For the last 20 or so years, graphics and gaming have been a part of my life, what began as a hobby turned into a career. During that time, I have had the opportunity to contribute across the entire stack – from the driver and API at the bottom, to the engine in the middle, and the game above.
After completing my masters, I remained in the US and I went to work for Sony Computer Entertainment. At the time, my role was leading the graphics team for Bend Studio, one of Sony's game developers working on first party IPs.
I departed Sony to embark on my next adventure after over five years of service. I joined the GPU software organization at Apple and worked there over the next couple of years as a dev manager on the driver team. One of the products that my team worked on was "Metal", which is an API like DirectX, but for Apple platforms. During this time, I moved from making games directly to helping game developers work with our APIs and platforms. Following my time at Apple, I joined Amazon as a dev manager for the graphics team on Lumberyard, which is their fully customizable Game Engine, for the next two years. Finally, I made the move from being indirectly involved, to directly helping make games, once again!
That is when I had the fated meeting with our very own Chris Lee. I have always been a huge fan of the Halo franchise, ever since Halo: Combat Evolved, and in early 2018 Chris offered what felt to me was an experience of a lifetime. He invited me to visit the 343 Industries office and give me a personal tour of the Halo museum. I was bitten by something new, the 343 bug! I wanted to work for the developers that made my favorite game franchise. I found a Dev Manager position for graphics, aggressively pursued it, and finally got the role.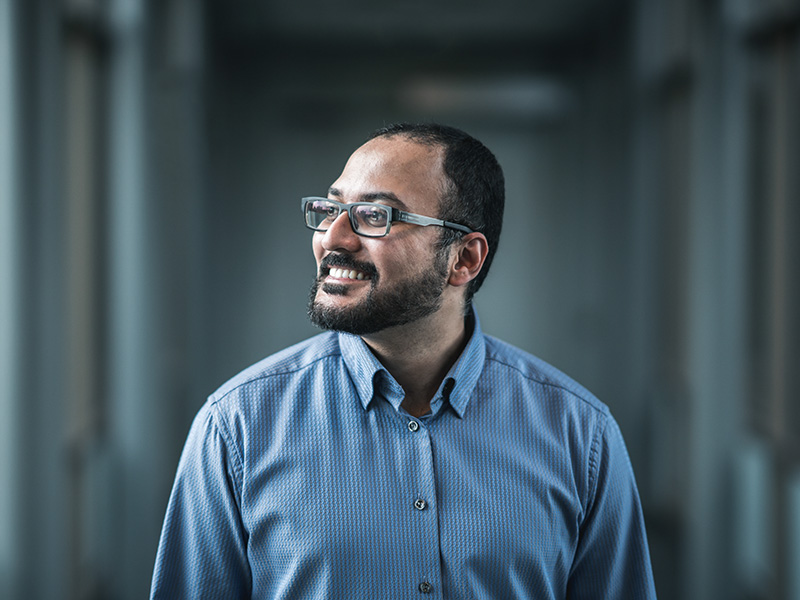 What's the most special thing about working at 343 Industries for you personally?
As someone that's been in the industry for a long time, I have to say that the level of comradery, and sense of family, here at 343 is something incredibly special. There are a lot of people who are super talented and extremely good at what they do, and they never fail to come together while leaving their ego behind.
Could you point out something you worked on in the demo? Walk us through a little of what you liked, things you learned, and what is was like working it!
Because of the matrixed type of work that my team and I do makes it harder to pinpoint specific elements, but for this piece of the puzzle, my team and I focused on the visual fidelity and performance. The Xbox Series X, our new platform, along with our Slipspace Engine, gives us tremendous amount of graphical power. My team and I worked closely with the content creators to get the degree of detail and polish to the highest quality, and that means polishing code and performance specifically for this corner of the game. In simplistic terms, it means putting a lot of pretty pixels on the screen very quickly. When you see the realistic characters, the beautiful landscape around you, and shafts of light streaming through the fog – those are the things that my team and I partner up with the artists to accomplish.
Here's an example of how my team and I work in regards to our effort on improving performance problems with lighting and shadows. We had the artists coming from a visual fidelity perspective and the quality bar that they wanted to achieve, and we had our engineers bring the tech perspectives and ideas to the table. And we then asked ourselves, "How can we unshackle you to hit your visual targets by making the performance better? And further, how can we specifically help you with A & B, so you can remain focused on X & Y?" In one instance, I helped analyze the performance cost of the lighting loops by grabbing captures to examine the frame, identifying bottlenecks, and coming up with specific solutions for those problem areas.
We also tackle issues like visual artifacts and/or regressions. This sometimes happens because of the iterative nature of how code is written up and goes through a lot of changes, so it can show up unexpectedly. One such instance was an issue we noticed with banding/pixelation in the shadows. So, when I stepped in to help, I investigated, made code changes, and worked across the aisle with one of our lighting artists to make the necessary content tweaks which helped us overcome that problem.
While working on the demo, stuff like that happens all the time, but it's moments like these that make it so clear. Everyone is working so hard, giving everything they have, and we need to continually remind ourselves that we are in this together, and so empathy is very important. We constantly ask ourselves how we can look at new ways to amplify each other. When you're working with exceptionally smart and dedicated people working in a shared problem space, you see so many creative ways of problem-solving.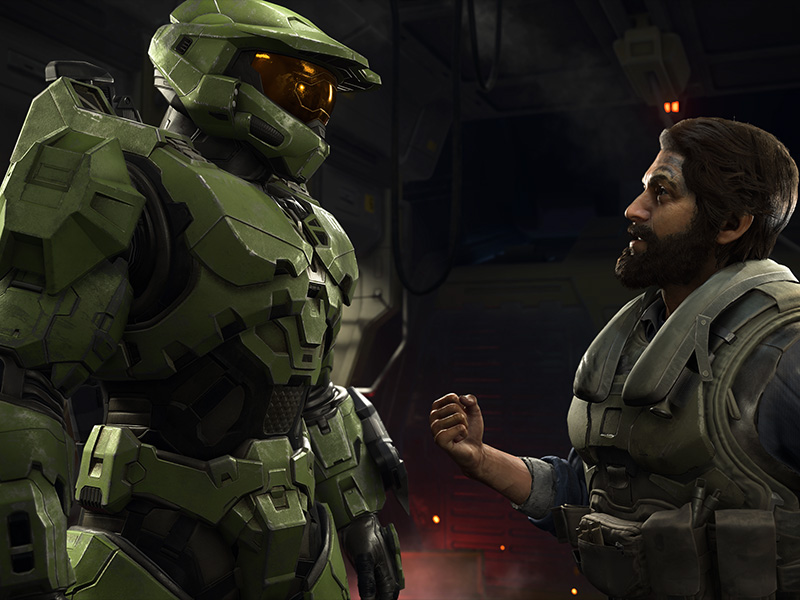 What was your favorite aspect of working on this demo?
I enjoyed guiding people in the right direction to achieve the goals holistically, as a manager, and it's a great feeling. I also haven't had as much of an opportunity to be hands-on with coding on a daily basis over the last 6 or 7 years, and so having the chance to get knee-deep in the code again was so gratifying!
I'm no stranger to previews and reveals! I have had the privilege to work on one of Uncharted's early reveals on the Sony PlayStation Vita. I also supported the launch of "Metal" at Apple's conferences and showcasing Lumberyard at GDC.
However, the scale of Halo Infinite and the Xbox Series X is the biggest that I've ever done. This is a unique experience where every single person in the studio is driving towards the same goal. It's also by far the biggest team I've ever worked with. The scope of the project is unique because of the incredibly tight relationship of Halo and Xbox historically, and of course this is the biggest console launch and biggest game yet! Being a huge fan of Halo and getting to work on a launch title for a brand-new Xbox is what makes this experience a killer combination for me. It is truly a dream come true!
What moment felt the most special to you in the demo?
When you grab the Warthog for the first time, and you're driving through the terrain. Seeing the rich, lush, and evocative landscape harkens back to the old Halo experience in a way that is simply magical.
What are you looking forward to?
I can't wait for the world to see what we've been working on. It'll be so cathartic for everyone to see the hard work we've been doing all this time. I want to give Halo fans the chance to come back to that feeling, a feeling that I've been waiting for too.
Once the July Xbox Games Showcase is over, it'll be time to hunker back down and get the whole of this massive game out the door. I'm waiting for the day to get the game and the console for myself so I can play and experience it with my son!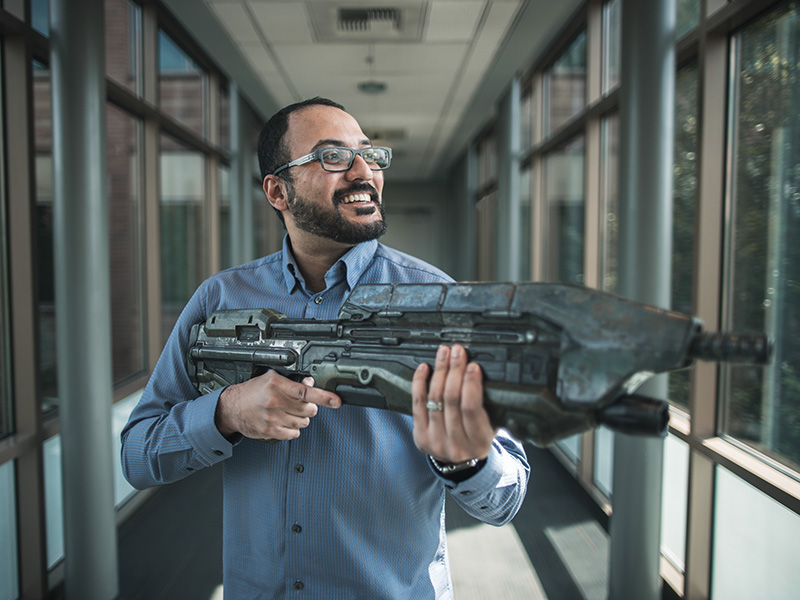 What do you do in your free time?
I'm a gamer, but lately, it's been hard to find the time to play. As I mentioned before, Stargunner is my favorite game of all-time. However, Halo is my favorite franchise of all-time!
When I do find time to play, my son and I usually play Minecraft together. We play multiplayer mode, where we happily craft and kill zombies together.
In the morning before I get started on making games, I spend an hour or two trading and investing. It is one of my biggest passions outside of games – I joke that if I weren't making games, I'd be over on the East Coast running a hedge fund.
And when I am neither playing video games, nor crunching numbers, I'll be looking through my telescope. I'm still a huge fan of astronomy, so when the weather permits, I am on the lookout for stars.