Bonnie Ross: A Mission of Vision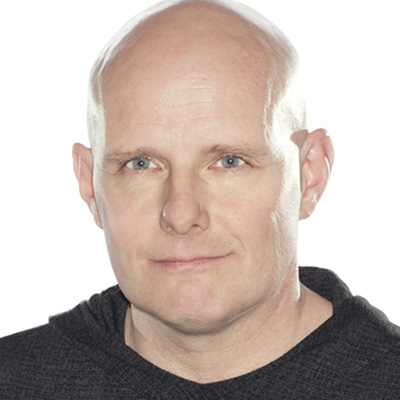 By Frank O'Connor -
I first shook hands with Bonnie when I was charged with passing on some of the keys to the Halo franchise from Bungie, recently spun out, back to Microsoft. It was an emotional and exciting time for everyone – like a teenager going off to college or a baby bird leaving the nest.  Bonnie had been Director of Production across the entire Xbox portfolio, and so of course she'd worked with Halo -- and in that role, helped us do stuff like get more engineering support from Xbox Live and platform, and helping us get test support as launches ramped up, and so on.  Point being, I knew Bonnie by name and reputation, but had never worked directly on single project with her. Bungie culture was and still is very proud, focused and localized – and that identity was a big part of the pride and ownership we felt – so it was easy to think of Bonnie as "corporate," but she had somehow always managed to avoid that label.
So I knew Bonnie by that reputation – and her outreach and efforts in professional and academic arenas – but what I didn't know until we collaborated on the handover of Halo, was that she was also a very serious gamer, and kind of a huge Halo geek. Our first conversation on the topic began with Bonnie asking a pretty deep lore query about Sgt. Johnson's apparent immunity to the Flood, and clarification on the relative position of Keyes' ship, the Pillar of Autumn relative to orbit vs in-atmosphere dry dock. Bonnie wanted to go about this carefully, not simply rush in and start changing things, so as well as capturing our materials and forward facing thoughts, she wanted to hire a transmedia storytelling agency to create a more usable story bible, but also to help Microsoft think about the first and last stories we wanted to tell – to think about it as a series with a beginning, a middle and an end. Not a template to be rigidly followed – games are too organic for that, but to avoid the mistake of heading on a journey with no initial destination.
I thought about that for a long time. And I knew I wanted to be a part of that journey. To see where the Master Chief and this universe were headed. And it changed my career path. I zigged.  I knew the franchise was going to be in good hands, just as the people touched by Bonnie's career and passion for education and advocacy had been, and that those hands had reached out to and guided dozens of ambitious young lives. And that she'd be a strong hand at the tiller on the journey we're still undertaking.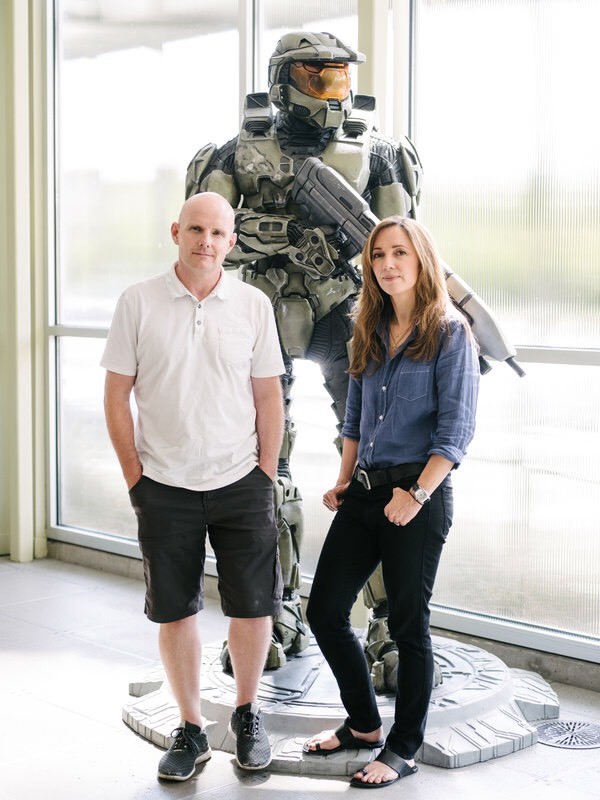 Bonnie had partnered (almost from the initial acquisition) with Bungie co-founder Alex Seropian in a co-mentorship role – something Microsoft takes really seriously. It's a fantastic way for people from different disciplines to learn from each other – and less about showing someone the ropes, and more about figuring out what different approaches, ideas and voices can add to a mix. It's also a way to discover inventions or breakthroughs that are more than the sum of their parts by connecting ideators and ideas in collaborative settings. That's part of what drove Bonnie's engagement in promoting STEM for women and underrepresented minority groups – not political correctness, or a corporate mandate, but her own early realization that we can make a better environment and build better games, by bringing in ideas that we might otherwise never have found.
Her own experience in college, as an intern with IBM's mainframe research arm and eventually as a young woman at a very young Microsoft taught her that STEM education and technology jobs weren't being withheld from girls but rather obscured by simple societal momentum. A kind of ouroboros that said, "women aren't interested in STEM and tech careers because girls aren't learning STEM and tech in school…it's because girls aren't interested in STEM and tech careers," and Bonnie, having bypassed that hurdle through hard work and focus, knew that there were legions of women engineers, scientists, mathematicians and more ready to be nudged or prodded in the right direction.  The opportunity that technology provides to empower storytelling – and companies like Microsoft eager to reap the benefits of a new population of creators and worldbuilders.
To see Bonnie recognized for her career and her passion is gratifying, but even more so knowing that the recognition itself will inspire future creators, engineers and world-builder and continue the work and the mission she started on her first day at Microsoft. On Legendary difficulty, obviously.