343 Women's History Month Roundtable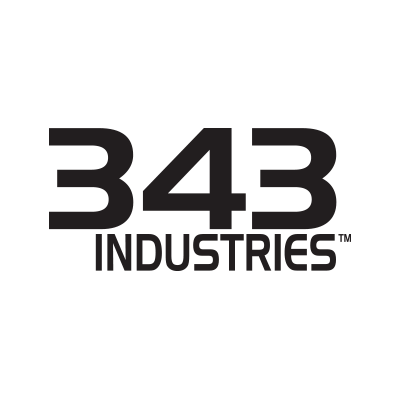 By Iva Lindstrom -
In recognition of Women's History Month, 343 held a roundtable discussion with some of the many women who contribute to our success. Our panelists share their experiences starting and advancing in their careers, as well as how they give back to those entering the field, and their hopes for the industry's future.
PARTICIPANTS:
Andrea Gausmann: Lead Technical Artist, Sandbox Team
Angie Dunn: Senior Security Program Manager, IT Team
Brie Chin-Deyerle: Senior Gameplay Engineering Lead, Halo Infinite Engineering Team
Casey Wu: Lead Producer, Halo Infinite Production Team
Christina Parker: Senior Program Manager, Insights & Ecosystem Team
Ellen Yang: Producer, Halo Infinite Multiplayer Production Team

IVA LINDSTROM: How did you get started in gaming?
BRIE CHIN-DEYERLE: I've been playing games since I was five. My grandfather gifted me a Nintendo because he wasn't playing it and I got super invested. I found my way into RPGs and I loved the storytelling nature that could be experienced in interactive games, something that I hadn't seen in books or movies. Because I was terrible at art, I started down the path of programming. The first C I ever got in school was my seventh-grade art class, and it wasn't for lack of effort.
Programming was the first thing that I could do that felt like a means of creative self-expression, that was intellectually stimulating, fun, and fulfilling. I got started in programming in my very first semester of high school and I was trying to make games from then on. Then, I went to school for computer science at Portland State University in Oregon, just a normal computer science major. I was really reflecting on what my career might look like in in 5-10 years and I really didn't just want to be a software engineer. I went into this to make games, to make art, to collaborate with people, to do things that would bring joy to others.
I applied to USC's games program, kind of on a whim, and my admissions letter got lost in the mail. I found out that I had been accepted when my financial aid package came through about four weeks before the term started. That was stressful! But, I managed to get there and started actually getting to participate in game jams and making games collaboratively. That reminded me so much of theater and other collaborative, creative endeavors that I really love, and I just felt like I'd found my happy place.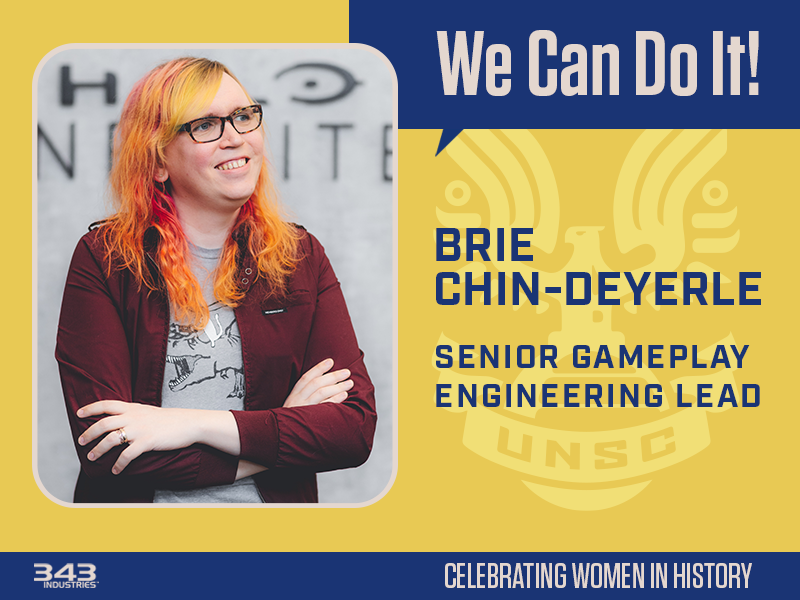 CHRISTINA PARKER: I had one of those non-traditional paths into gaming. It's really interesting how people come into gaming from different places. I studied cultural anthropology, earning my bachelor's degree, then I started pursuing a masters in linguistics, but I hated where I was living. I was just so miserable that I actually decided that, even though I loved linguistics, I could not see myself staying there and finishing my masters. I was that unhappy.
So I moved back to my hometown, which was where I also got my undergraduate degree, and thought what do I do? I can't be a linguist without at least a master's degree. At that point, I didn't know what to do. I was really down. I didn't grow up being an avid gamer; my family couldn't afford gaming consoles or anything like that, so I didn't start playing games until I could buy my own laptop.
From there, I got really into MMORPGs. Then it was just downhill for me. I knew so many people in the MMORPG world and actually one of my guy friends, he was the first one who told me that, since I love games, I should try to make them for a living. It never even occurred to me that that could be a career possibility. So I went back to get a second bachelor's in game design, which is a little bit weird, being just slightly too old when everyone else is 18 and you're like 23. But I founded an indie studio while I was going to school and we had a lot of fun. We made a bunch of great stuff for contracts. We put some games out ourselves and then, eventually, I got a scholarship through Xbox to go to GDC, where I met a bunch of great people, and that ultimately led my path into Microsoft and where I am today.
ELLEN YANG: I'm just starting out in terms of my professional career in games. I got my love for games when I was really young. In my family, I'm the youngest of seven; so I played video games with my older brothers. Lara Croft was the pinnacle of women in gaming at the time. I didn't see her as being weak or anything, I thought she was awesome, somebody who can hold their own. And then I discovered Halo 2 in my teenage years. I started playing that with my brothers. It was just me, my brothers, cousins and their friends. I was the only girl there and I was able to hold my own. Being 17-18 years old, I was super excited that I could keep up with the boys and then I started competing and going to Halo events.
I went to a lot of Halo 2 and 3 events, and they were just so much fun. I loved going. I loved meeting people, I loved making friends on Xbox Live and then going to the events and seeing them in person. I met a bunch of wonderful women in the in the Halo esports community, as well. I didn't really see how I could get into gaming at that point. I was maybe only 19 or so. And then I went to school for IT, for networking business admin. By the time I was 28, I only had two semesters left and I was working a nine to five making decent pay and I thought, I'm either going to stay here, graduate, and work a normal job, or I'm going to pack up everything and move to Seattle and try to get into gaming.
Obviously, I packed up and moved to Seattle, and that's how I got into Halo 5 in 2015. That was my intro into games. I started out in QA and my mindset every day was to work hard, learn as much as I could, and absorb as much as possible. I talked to as many people as I could and learned from them. I eventually heard of a position opening on the Community team which also ran Halo esports at the time. I landed that job, travelled the world and helped run Halo 5 events. I wanted to continue pursuing competitive gaming, so I moved to Blizzard and worked in Hearthstone esports for a few years and now, I'm back at 343 at Producer on the Multiplayer team. It's pretty crazy how it's come full circle.
I think back to when I was competing and dreaming about how I'd love to work at 343, and now I'm here. It was living in Seattle that really kicked my career into reality. Once I got into 343 in QA, I was logging bugs every day and it was so much fun. I'm very thankful for the story that I have and what it took to get here, because I don't have a degree. I'm pretty tech savvy, but, when it comes to game development and design, I'm brand new to it.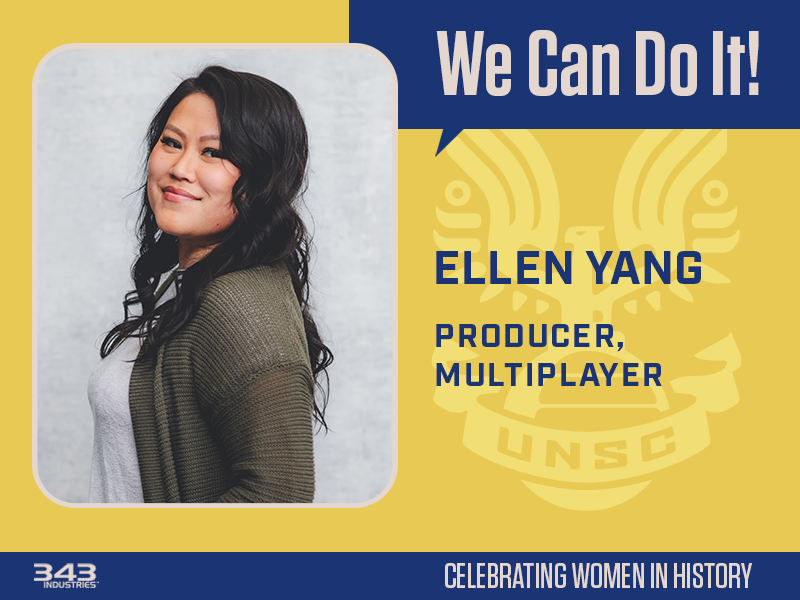 ANGIE DUNN: I feel like I accidentally landed in gaming. I have a cyber security background and I've been in gaming for almost a year now, not very long at all, but I have loved every second of the culture, the teams and the studio. Everyone has been so welcoming that I'm wondering why I didn't think of doing this before. I've always been on the sidelines -- my daughter has always been a gamer, and I watched her play Tomb Raider, Ratchet and Clank, and Little Big Planet to name a few. And while I'd been there next to her I never engaged in playing games until now and it has been fun times.
ANDREA GAUSMANN: I wouldn't have necessarily called myself a gamer when I was young, but I definitely played games. My dad and brother were always into computers, and we would always play video games together. The university I attended had an incredibly heavy film focus where your goal was to aim for Disney or Pixar; you were considered successful if you landed one of those jobs after you graduated. So, it never occurred to me to tailor my degree to anything games related, even though they were a significant part of my life.
After I graduated university, I started doing a lot of short-term contracts, commercials, and music videos, just to get experience, and then a recruiter called with a contract position for Halo and that was just kind of it. I landed in games and the joy that I experienced trying to problem solve with the technical restrictions that games have was so much more satisfying than when I was doing commercials or short films. During those contracts, it always felt like the box was completely opened; there was never a place to stop. You could always do something more. Whereas in games it feels like you can get an answer and it's the right answer, and you can be satisfied with it. I have been here at 343 for eleven years now, and I'm still enjoying the challenges and solutions within games.
CASEY WU: I'm proud to say that I didn't go the traditional route either. After I was done with school, I went into a completely unrelated field. BUT I always loved games! Video games were always a big part of my life – if I wasn't playing, I was watching my brothers and my dad play. When I realized there was the "Video Game Producer" role, I ditched the suit and found an entry level production coordinator job. I haven't looked back since!
IVA LINDSTOM: What advice would you give women who want a career in gaming?
ANDREA GAUSMANN: I would say that working in the games industry is never going to be exactly what you picture in your head. No matter what you want your career to be, there is likely a role for you within games. If you enjoy games in any capacity, you can get real work satisfaction by being in the gaming industry. You don't have to have a specific degree, or prior experience. Often people build up these roles in their heads as having a high bar for entry, but there are a ton of roles that don't necessarily align with those job requirements, and you could probably find one that fits your skill set and what you want to do. So, just come and explore the industry. If I had to give a TL,DR, it would be to explore the different roles within the games industry and talk to people who are working there, because you will likely find something that you want to do for the rest of your life.
ELLEN YANG: My advice is similar to what Andrea said. There are specialty roles, such as engineer, design, art, visual effects, etc. the kind of stuff you go to school for. If you don't know, like me – I'm not an engineer, a designer or an art person – A great place to start and get your foot in the door is through QA. Once you're in, you need to be a sponge and absorb everything. Talk to as many people as you can. Be curious about how the studio works, how games are made. Try to understand the different roles and the work that goes into game development. Once you start to understand a bit more, you'll find a person whose job is interesting to you. Talk to this person or persons, learn how they work, how they got where they are now, what resources they can point you to. And then apply that to yourself. Don't doubt yourself so much – just go for it!
BRIE CHIN-DEYERLE : That's a great segue because that's basically what I was going to say. If you look for resources on how to be a game developer, it can feel really overwhelming, because there are a lot of tutorials and opinions and languages, and you really feel like you have to be "this tall" to be a game dev. You must know these 12 different tools, six programming languages, and have 14 different degrees – like you must be this paragon of excellence to even be an entry-level person, and that's just not true.
The things that have given me a lot of success in my career are my abilities to communicate, empathize, and collaborate, and my ability to ideate with other people, actively listening to them. It's mostly soft skills. Yes, as an engineer programming skills are important, but I'm not the best programmer in the world. There are a lot of programmers who I think have objectively higher programming skills than I do, but that's not the only path to success. Even within a specialized field like this, there is a huge range of people that can contribute and find both career growth and satisfaction.
ELLEN YANG: That's so right, it's the soft skills. You cannot teach someone to care. You can teach someone how to write a report or use Excel. But having someone who can empathize, understand and be approachable, that means a lot. What's really helped me is I try to put myself in other people's shoes and empathize with them, just see where they're coming from. I try to find workarounds with the goals we have, while making people feel heard. You want them to be able to speak their minds and know you'll look for a solution.
So yeah, Brie, I agree with you entirely. I believe soft skills mean a lot more than having a ton of hard skills.
ANDREA GAUSMANN: Honestly, finding someone you can trust to give you an honest critique and actionable feedback is key, because soft skills, as well as hard skills, can be developed purposefully. It's something you can work on and practice. Oftentimes, especially early in career, it can be difficult to ask for help or find a mentor. A mentor can be anyone; it doesn't have to be another woman. Some of the best soft skills I've learned have been from my male colleagues who had experience in those areas. So, it's having the introspection to ask for help, regardless of what it is you need help with. It can be incredibly powerful for career development, and personal growth, as well.
ANGIE DUNN: I'd also add that remaining curious and asking questions are both excellent soft skills that will take you far.
CHRISTINA PARKER: I completely agree with what everyone has said here. Be curious. Don't doubt yourself. Just go for it. You don't have to have everything figured out when you're diving into it. Lots of people pivot once they're in there and have found their passion.
CASEY WU: In addition to all the great things that the women here have said, I can't emphasize "be you and be your authentic self," enough. Yes, the hard skills and the soft "intangible" skills are important, but so many people have those same things on their resumes. We want to see how those skills shine through in your character. That only happens when you're being you! I've lived my life by these words: "life is meant to be lived; live passionately." I've incorporated it into all aspects of my life and it's never steered me wrong. So live passionately, and be passionately YOU.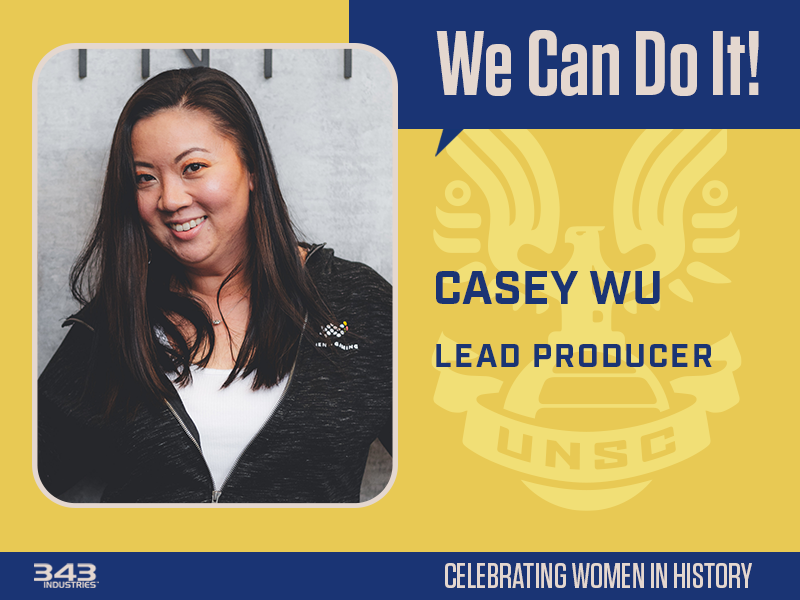 IVA LINDSTROM: What can those of us who are established in the gaming field do to assist women who want to get into this field or help them on their career journeys? Andrea mentioned mentoring. What else can we do?
ANDREA GAUSMANN: The things I feel like I could do apply pretty broadly; they aren't games industry-specific, but it's more about encouragement. Like helping encourage someone to apply for a role when they only have four of the eight bullet points, because, chances are, those four are going to be enough to get them that role. Or just taking the opportunity to talk to people, give descriptions of how the industry works and help demystify it to those on the other side of the wall. I think it can help make the field more approachable and, hopefully, that will encourage more people to join.
ELLEN YANG: It's hard now because we live in a pandemic world, but, before, it was all about networking events, and what you do after. Like BlizzCon, for example, you meet and network with folks, be genuine with your curiosity, but then you follow up. Get people's cards – that is a huge thing. When I was getting started, I went to events and talked to other creators, shared my cards, and made it an action point to always follow up with them and set up meetings to pick up conversations. But be mindful. You know, some folks at networking events are just there to relax and have fun, while others are in more of a business mode. Try not to go too far into networking conversations, just touch on who you are, why you are interested in chatting and pick up the conversation later. But always follow up.
CASEY WU: I would love to amplify everything that Ellen just said. I think that, when I look for possible producers on my team, I'm looking for that hustle, because that is something you cannot teach. You need to have that drive to make it and be happy in this industry. And that's a skill that's incredibly hard to hire for. I also really appreciate the bravery and grit it takes to cold call someone or to introduce yourself to someone at a networking event who has no idea who you are. I think if we were all more receptive to those interactions and present at those events, we could really do a lot to help women who want to get into this industry.
CHRISTINA PARKER: Building off of what others have said, it's about making yourself available, when your mental health allows you to make yourself available. I think it's something we can all do to help women beginning their careers in gaming, like Casey said, responding to cold calls or cold messages or even LinkedIn. I'm happy to answer questions; I think that's really important.
Something else that I've always done, which again, it's all about your time and mental health, is volunteering with different organizations that help women in their careers. When I lived in the UK, I used to do a bunch of volunteering with local schools at their A levels, which is kind of like community college, but they're still in high school, so, women who were just beginning to take their A levels specifically in tech fields. Becoming a mentor at that level was really cool and just being available to answer questions and tell people what it's really like being in the games industry, I really liked that.
ANGIE DUNN: Adding to what Christina said, I think it's my responsibility to reach back and mentor people who want to get into the industry. I've always loved that quote, "To whom much is given, much is required." I think it's really important to be able to mentor. I always try to make myself available for those who reach out for advice. I love to talk about my role and my passion for cyber security and remain open for coffee chats for anyone who wants to learn more about what I do. It's important for anyone wanting to get into gaming or any other industry to get a feel for what a day in the life looks like.
ANDREA GAUSMANN: I have a recommendation for people when they are reaching out on LinkedIn or cold calling: it's OK if you don't know what questions to ask, but, if you do, just go right for it. For example, I've had people reach out and just broadly ask me about the gaming industry and I wasn't sure how best to help them; sometimes, it can take a while to drill down and figure out what information will be useful to them. But other people reach out and say, you graduated from my university or can you look at my reel for me and tell me what stands out to you? And that's useful. I can give them actionable feedback that's useful for your career and, bam, we have an answer right there. So, if you do have specific things you're looking for, that's great, just ask.
IVA LINDSTROM: Is there a lesson you've learned that you wish you'd known when you started your career?
BRIE CHIN-DEYERLE: There's an anecdote that goes with mine. When I interviewed at Microsoft, one of my programming interviews included this common thing where you were asked to write out a program to solve the problem you're given. I remember being very intimidated by the interviewer, because, the moment I finished writing it, he said, "Oh, you run your program and it does this." And, in my head, I was like, "How did he just compile code in his head from the white board in real time? This man is a wizard. I am not a wizard. How can I hope to even be here?"
It goes back to that whole notion of Impostor Syndrome and thinking you have to be perfect and so good at everything. What I realize now that I've been on the other side of the interview table is that I've given the same questions over and over again. I've seen people make similar mistakes over and over again. And what I've realized is that there wasn't some magical thing that that person had done to gain the divine knowledge of C++. It was just that he'd given that same question dozens of times and I'd made the same mistake that six other people had that month, so he just knew what it was.
When you look at someone who's really accomplished in their career, it's not that they're different than you. It's that they've been doing it for 10 years or 20 years and, once you've done it for 10 years or 20 years, you're going to have people looking at you, wondering how you did it. I've started to have that experience now that I've been doing it for 10 years. That's all it is. We're not fundamentally magical or different than you; we've just been doing it a while and we've learned a few things. Don't be intimidated just because people seem to know things that you don't. You'll learn them over time.
ELLEN YANG: I have a few things that I apply to all aspects of my life, not just to my career. One thing is that every person you meet in this world has something to teach you. It doesn't matter what their education or professional level is. When I was working live events, I would talk to the admins or referees and learn from them. Ask their opinions and approach them on common ground, with interest in their insights. That goes a long way.
Another thing I've learned is to listen with the intent to understand, not just to reply. Actually, listen and don't insert your own narrative. If you are not sure, then be curious and ask questions. This is something I always try to do: listen to people and digest what they say.
The last thing is just to continue to push yourself to create a better you. When I was in the competitive community for Halo, my goal was to work for 343 one day, and I achieved that. But I didn't stop there. I kept looking for what I wanted to do next, and I continue to set more goals and chase after new dreams. Don't settle. Keep pushing yourself to do more and be better.
CHRISTINA PARKER: Mine is really specific to something I wish I would have known when I first started my career. My first job in the industry was with Sea of Thieves, working in the UK. I think we all know that game development is a collaborative effort, but I don't think we honestly know what that means in practice. I've always worked heavily with data and insights in my PM roles. So, I have hard facts, but being collaborative means taking people on their journey with you, not just presenting them with the final stop. So, even though I have all the data and the data says this, I can't just go to a person and say "the data says this, so let's do that." Taking someone with you, building that shared understanding, is what it means to be collaborative; that's something I wish I knew more when I was younger. Bring people along the journey with you – get the buy in and let people come to their own conclusions, too.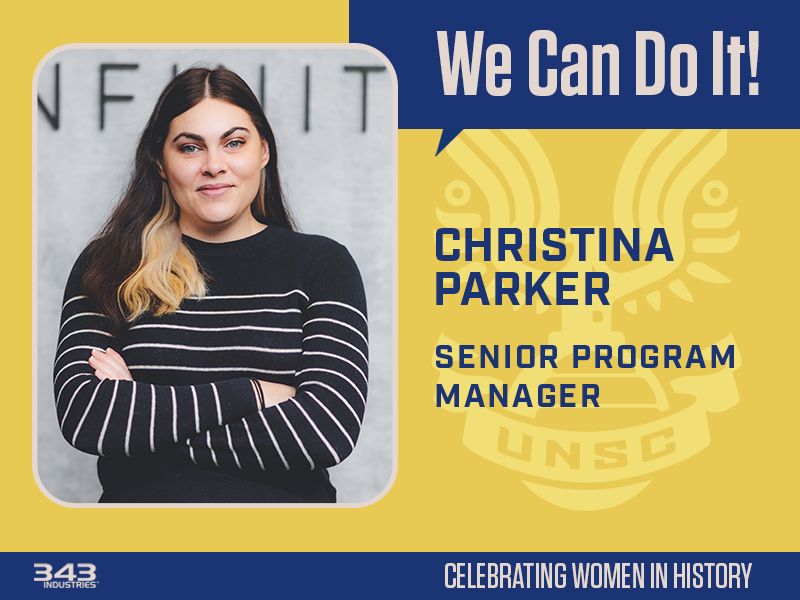 ANDREA GAUSMANN: For me, it would be that a lot of people are going to have Imposter Syndrome, especially in tech industries, and it's perfectly OK to ask for the space or time you need to understand something. That was something I really struggled with when I started my career. I'd be in the middle of some big meeting or big conversation in which I didn't understand all of the terms that were being thrown around. I would always wait until after the meeting and would go and look them up rather than asking for help in the moment. Or, if someone asked my opinion on something, I would try to come up with a response immediately rather than being comfortable taking a breath and saying I don't have all of the information and I'll need to get back to you later this afternoon. Just allowing yourself that space to feel comfortable, to gather the data and be able to give good answers – I've literally never had anyone object to that. No one ever got mad at my questions. No one ever got upset at me needing some time to come up with an answer. It's OK to ask or respond honestly.
BRIE CHIN-DEYERLE: Usually people are actually really happy when you do that.
ANDREA GAUSMANN: Exactly. And it took a while to feel comfortable doing that, but it's a really good thing to practice and feel OK with.
CASEY WU: Everyone has said such great stuff. They're fantastic points. I think if there was anything I'd tell myself, it would be what Andrea just said, for sure. My first job in the industry was a bit intimidating for me so I overcompensated for my Imposter Syndrome by going in guns blazing. I just acted like I was full of confidence.
If I had done all of those things that Andrea just mentioned, I think it would have built way more trust amongst everyone I worked with much faster and let me do a better job. I wish I had taken the time to ask questions and know that people appreciated me taking the time to learn things and be curious.
ANGIE DUNN: Casey, I agree with you. I had a lot of Imposter Syndrome issues, especially being in the male dominated technology field. In the early days, I was usually sitting in a room full of men and I would look around the room and think, why am I here? I don't belong here or I don't look like them and I certainly didn't have the same experiences. Getting over that has really helped me. When I turned off that nagging little negative voice in my head telling me that I didn't deserve to be there and replaced it with a positive, self-empowering voice, things started to turn around for me. Even today I still remind myself when I get in high pressure situations that I am just as deserving and have a ton of experience to support why I deserve to be in the room along with everyone else.
I wished I would have learned earlier in my career to dismiss the imposter's syndrome and to not be shy about asking questions in meetings. Just as Andrea mentioned, someone in the room might even have the same question. Learning to just jump in and ask questions and to be curious and not be worried about what someone thinks of me. I'd tell my younger self to – just jump in – it'll be okay!
CASEY WU: Yeah, for sure. And then I pay it forward. What I will do now is specifically ask clarifying questions whenever I know something is a little confusing. Sometimes it's for me, too, but I also want to model that kind of behavior for our more junior staff too. That way, it becomes a normalized thing to ask questions and, if that associate producer or that production coordinator sees that lead producers are asking these types of questions, they should feel comfortable doing that, as well.
ANGIE DUNN: Absolutely.
ANDREA GAUSMANN: Yeah, even just simple things, like clarifying acronyms. It's small things that you can do quickly without disrupting the meeting.
CASEY WU: Oh goodness, we have so many acronyms here, too!
BRIE CHIN-DEYERLE: Yeah, there's so many TLAs (Three Letter Acronyms).
ANDREA GAUSMANN: So many acronyms! Not to belabor the point, but I work with interns and college hires and the skill that I think helps get them to be more successful, quickly is their courage in being able to admit that they don't know something or that they're confused, because that can feel really scary if you're junior in your career and are surrounded by all of these really senior people. But getting over that fear and being vulnerable and saying, "I don't know what to do here," I've never seen anyone get in trouble for that, and it's usually a strength. It's so much better for someone more senior to spend 10 minutes, 30 minutes, an hour, helping you understand something so that you can then spend the next few days being productive rather than floundering and looking for answers yourself, and maybe going down the wrong path.
ANGIE DUNN: Oh my gosh, I just want to say that Casey has reached out to me to make sure I understood the Studio lingo on a complex project we're working on together. She really does live by that.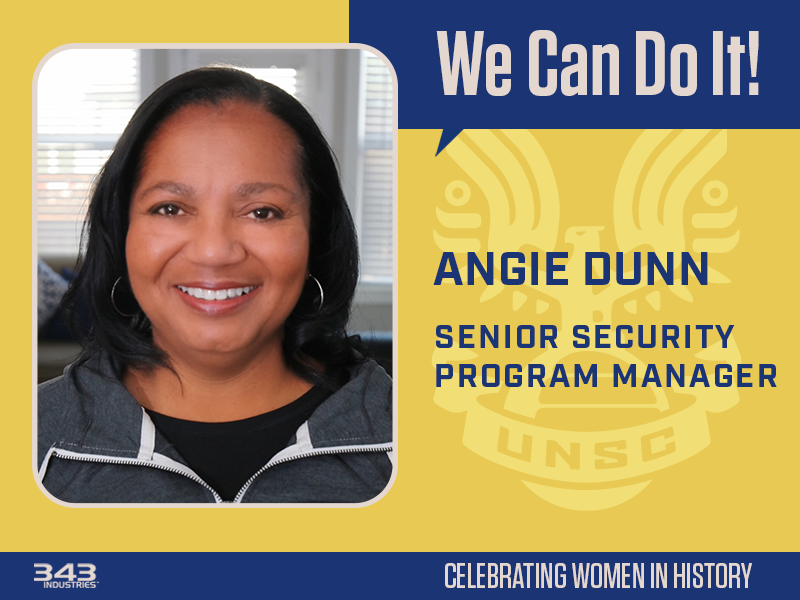 ANDREA GAUSMANN: That's looping back to something that people could do to help women coming up in their careers. I will often reach out to my reports or new hires and, on the side in private, explain things as the meeting is going to help encourage them that, while you may not be comfortable talking in the meeting right now, the door is open. I'm here. If you have specific questions, just let me know. You have to develop that trust.
IVA LINDSTROM: What do you hope to see in the next few years in terms of women's place in gaming, whether that's in-game representation or career achievements?
ANDREA GAUSMANN: I have a very strong opinion on this. I desperately want to see strong female characters that don't necessarily demonstrate that strength through physical means. Characters that are strong leaders or have a strong moral compass, that are experts in their field, but without having to have the physical manifestation. I feel that is much better at demonstrating the broad range of humanity and how strength can play out for anyone. I would very much like to see that.
ELLEN YANG: For me, I love Studio Ghibli and Hayao Miyazaki's movies. They highlight strong female leads, like Nausicaä and Chihiro. They don't look like the "standard" portrayal of strong women – the side shave with the purple-blue hair. There's nothing wrong with that, but that's what people think strong women in games have to be, and it's just not true. Going back to what Andrea said, anybody can be portrayed as a strong lead and it's done through their moral compass, their story – how they lead and how they get over their hardships. I would love to see a wider variety of looks in games overall and not just have it be this "standard look."
CHRISTINA PARKER: I have hopes for both the industry and the community. In the gaming industry, I would love to see more women in middle management and senior positions, just to have better representation for the next generation of women who are interested in gaming. I think it's really important in terms of knowing you can do something to see someone like you already in that role. But, for the community, I think what we do as an industry has a slow effect on the gaming community as a whole. Something I'd like to see shift is the idea of what a woman gamer is. Sometimes the games that are predominantly played by women are not considered "gamer games," so I'd love to see the gaming community evolve to become more accepting and inclusive as a whole. Games that are predominantly played by women ARE gamer games – they're all games.
BRIE CHIN-DEYERLE: Mine is more about studio or industry representation. One of the things that really hit home to me was when my wife was interviewing for other positions after she got laid off. She was on an interview loop one day and told me afterward that it was the first time she had ever had two women on an interview loop. And that just needs to be normal. When gender minorities are the minorities, it can be really intimidating. Someone in those groups needs to be able to look at an employer and say, "Am I going to be safe here?" And a huge part of getting more inclusivity into the industry is getting more of us involved in the interviewing process, getting into those senior and hiring manager positions and helping demonstrate that this is a safe place. Having people visible and engaged in the hiring process helps a lot.
We all know there are some places where it is not safe to be part of a minority group in the workplace. For those of us who are in a place where we feel good about where we work, one thing we can do is to be involved with the recruiting and interviewing pipelines. We want to help ensure that your team isn't doing anything to unintentionally alienate some groups from applying. Look at how your team writes job descriptions, how do they review resumes, how do they actually conduct the interviews themselves. There's a lot of little things that even really well-intentioned people can do that can create barriers for certain kinds of people to apply. Even just having more representation of different groups in the interview process can make a world of difference.
ANGIE DUNN: Representation matters so much! Particularly in creative fields such as gaming. Having that diverse thought process only makes our product that much better. I'm so proud of the way not only women are represented in Halo Infinite, but people of color as well. That doesn't happen unless there is a diverse group of people creating and developing the game. I'm so excited knowing that women and people of color can play Halo Infinite and see themselves and be that much more entertained. Representation is the reason why Halo Infinite has a black female character – that doesn't happen without diversity in thought.
ANDREA GAUSMANN: I'll double down on what Brie and Angie said. Having just a few women within interview loops can make a very big difference for the people you're interviewing. I think it clearly demonstrates what Microsoft (or whatever company) values.
And, back to Christina's point, I would love to see a change in the community, not just in terms of women gamers, but for just what gaming can be in general. As an example, both myself and my extended family play MMOs together as a means of staying close, so this is aunts, uncles, grandma, cousins – just everyone in the family. So having more acceptance in terms of the perception of what a "gamer" can be and finding that legitimacy would be really nice.
CASEY WU: And I'll triple-down what Brie, Angie, and Andrea said. Having women on interview loops is such a big thing! When I interviewed at 343, I loved that there were two badass women on my loop! It made all the difference in the world! Representation matters so much. They modeled what it meant to be female leaders and that was so important and impactful to me and my career. Having strong role models is important at every stage.