343 at GDC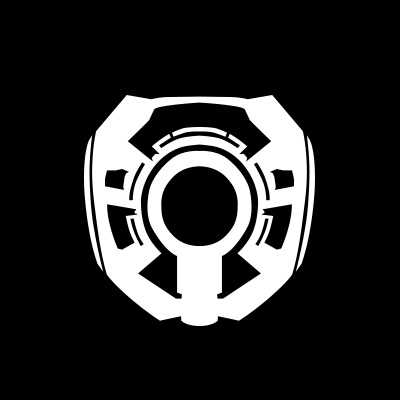 By Alex Wakeford -
It's that time of year again – GDC is here!
The Game Developers Conference is an annual five-day event held in San Francisco, CA, that brings together artists, programmers, producers, writers, designers, audio professionals, and countless other disciplines in game development to share knowledge and learnings from recent projects over roundtables, presentations, and panels.
GDC 2022 will be held from March 21-25. If you're attending, members of 343 Industries will be there to deliver a series of deep-dive sessions on Halo Infinite, and those with a subscription to the GDC Vault will be able to view these on-demand.
For more information on attendance and virtual access to GDC 2022, check out their official page on passes.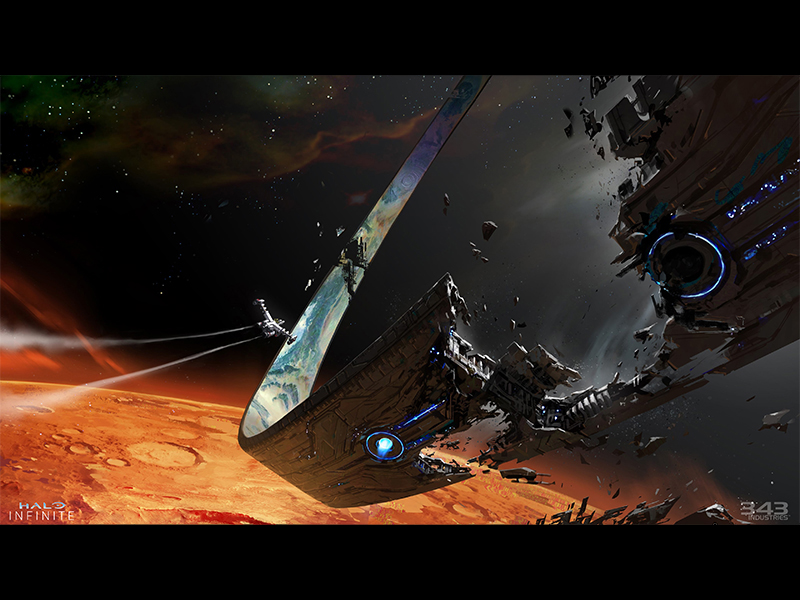 WHAT WE'RE UP TO
Listed below are the four scheduled sessions that we will be hosting, each of which will be video recorded and stored in the GDC Vault – the trove of recorded talks and slides from over the last 20 years. If you've got a subscription to the GDC Vault, you'll be able to check these sessions out any time.
INCLUSIVE LEADERSHIP @ XBOX GAME STUDIOS
Bonnie Ross (Corporate Vice President, 343 Industries)
Location: Virtual GDC Platform
Date: Thursday, March 24
Time: 11:30 am - 12:30 pm
Topic: Game Career Development
"Inclusive Leadership @ Xbox Game Studios" features:
Mary McGuane, Xbox studio manager for Obsidian, Double Fine and InXile
Kate Rayner, head of technology for The Coalition
Shannon Loftis, studio head for World's Edge
Helen Chiang, corporate vice president, Minecraft franchise
Kim Swift, senior director of Cloud Gaming at Xbox Game Studios Publishing
Bonnie Ross, head of 343 Industries
Moderated by Fiona Cherbak, talent program manager for Xbox Game Studios, this powerhouse line-up will share their unique perspectives on the evolution of game development teams, and what is expected on the horizon as we navigate dynamic shifts in business culture, inclusive hiring, and community support.
BUILDING 'ZETA HALO': SCALING CONTENT CREATION FOR THE LARGEST HALO EVER
Kurt Diegert (Lead Environment Technical Artist) and Mikael Nellfors (Senior Environment Artist)
Location: Room 3004, West Hall
Date: Tuesday, March 22
Time: 5:30 pm - 6:30 pm
Topic: Visual Arts
Building the first cross-platform and largest ever Halo game presented many new challenges and opportunities. We needed to build more content than ever before and make that content scale across platforms. We developed new processes, pipelines, and tools to meet this new challenge while nailing our new art style and preserving that Halo special sauce.
We'll cover the mask painter, the terrain system, the hex system, designing a spec control system, and an assortment of tech art concerns.
Daniele Giannetti (Principal Architect)
Location: Room 2010, West Hall
Date: Wednesday, March 23
Time: 2:00 pm - 3:00 pm
Topic: Programming
This session explores solutions 343 Industries built for efficient cross-platform execution in Halo Infinite and beyond, detailing the high-level structure of a frame in the game and the execution model differences across consoles, PCs and dedicated server virtual machines.
Topics covered include how 343 Industries transitioned from a fixed 60FPS execution model to a variable framerate solution, how the team moved away from hand-crafted explicit scheduling and towards a dependency-based implicit scheduling approach, and what additional modifications to the engine execution model were necessary to achieve high execution efficiency across diverse target hardware.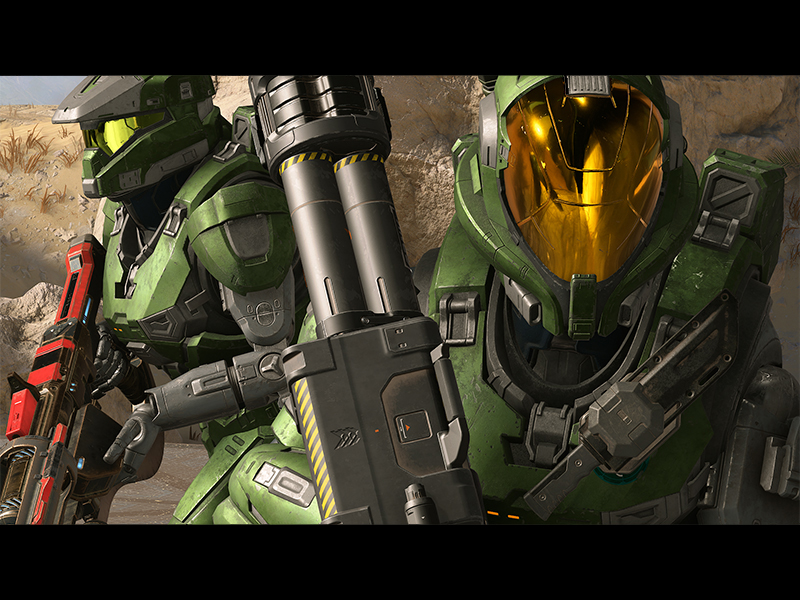 DECONSTRUCTING THE COMBAT DANCE: DESIGNING MULTIPLAYER BOTS FOR HALO INFINITE
Sara Stern (Senior Multiplayer Designer)
Location: Room 202, South Hall
Date: Thursday, March 24
Time: 4:00 pm - 5:00 pm
Topic: Design
Halo Infinite is the first Halo game to feature bots in multiplayer, and the team started with a clear design goal: create AI that helped players learn how to play and enjoy a multiplayer experience with a twenty-year history.
This will be an in-depth look at how the team broke down the Halo "combat dance" and developed bots that could strafe, bounce grenades, and use equipment the way that players do. By modeling human behaviors, bots provide an effective learning tool for both new and returning players to improve their skill in multiplayer.
THINKING LIKE PLAYERS: HOW HALO INFINITE'S MULTIPLAYER BOTS MAKE DECISIONS

Brie Chin-Deyerle (Senior Lead Gameplay Engineer, 343 Industries)
Location: Room 202, South Hall
Date: Thursday, March 24
Time: 5:30 pm - 6:30 pm
Topic: Programming
While Halo has a legacy of compelling AI characters in its campaign, the team had to rethink how to model player-like behaviors and thought processes for the competitive multiplayer aspect of Halo.
This will be a deep dive into the decision-making process Halo Infinite's bots use to decide what they should be doing at any point in time, whether that's engaging in combat, finding new weapons on the battlefield, or trying to capture an enemy flag.
The talk will cover how bots understand the game state and what actions are valid, the process for weighing different actions against each other, and how the team evaluated their work to bring their critically acclaimed bots to life.
GREAT JOURNEYS
Be sure to keep an eye out for the Xbox team at GDC this year! Looking to speak with hiring teams about a career move? Or perhaps to attend the line-up of sessions, featuring top Xbox Game Studios representatives who will be sharing their best practices, personal perspectives, and lessons learned as studio leaders and team staff? You can find out more about that here!
Our very own Ron Brown, Studio Quality-of-Life PM here at 343 Industries, will be one of the guests on Xbox's "New Face of Gaming" panel, sharing experiences in gaming and exploring how more diverse voices are contributing to the evolution of the gaming industry through inclusion.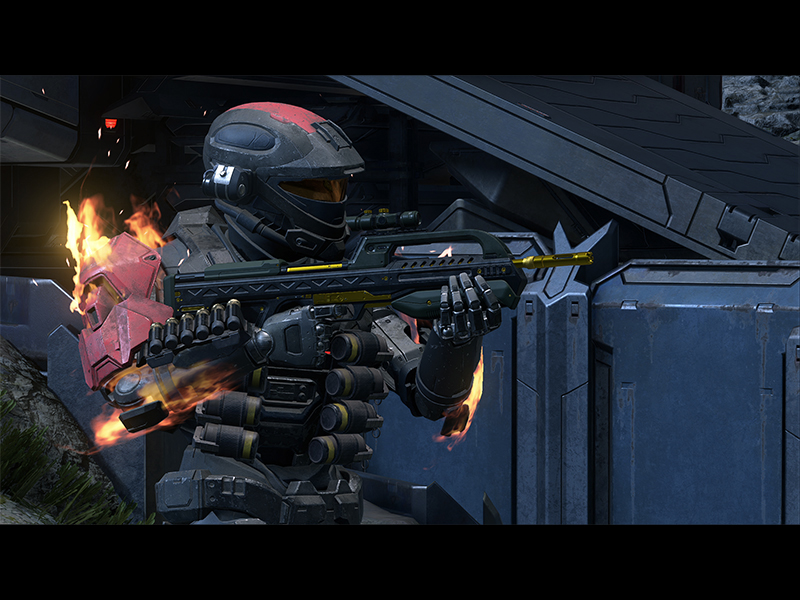 Lastly, we are ourselves always on the lookout for new talent! 343 Industries is a studio composed of hundreds of artists, designers, writers, directors, and storytellers, all contributing to the next chapter of Halo, forging new roads while respecting and building on a twenty-year legacy.
Explore 343industries.com to meet the developers shaping the future of the Halo franchise. Learn more about our mission, our vision, and values. And then check out our Careers page to come join us on this great journey!
We're hiring for roles in Business Operations, Art, Engineering, Production, and Design.
Whether your passion lies in engineering as a Senior Software Development Engineer to build upon our services in Halo Infinite to enable new experiences as part of the 343 Core Services team, or creating and implementing compelling, believable in-game animations as a Gameplay Animator, or collaborating with Halo Infinite's Head of Creative and other leads to create innovative and engaging serial narrative content as a Writing Director – we want to hear from you!
See you at GDC!