Employee Spotlight: Lina Gaeta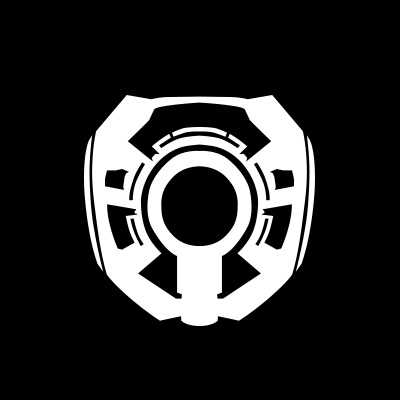 By 343 Industries -
Lurking behind the flickering title screen of every Halo game lie hundreds of thousands, sometimes even millions, of lines of code driving the game's engine and underlying architecture. There was a time when a single coder could write a game from start to finish, but those days have gone the way of tape-drives and floppy discs. Nowadays it's not just multiple coders – it's multiple teams of programmers and engineers – working in tandem across multiple disciplines, from AI to UI and from graphics to animation. The scale of the challenge is dizzying.
All these teams and assets need to be in lockstep alignment and to drive these matrixed efforts forward, each team's leader must think on their feet and be an effective technical maestro. Enter the world of Lina Gaeta, a senior software engineer lead here at 343 Industries. What does her job entail, how does she properly coordinate so much intricately interconnected talent, and how did she become a Poker master? Read below to find out!
Lina, can you tell us a little about your background, and what your role at 343 Industries encompasses?
I started out in the game industry back in 2003 and worked at several studios in Los Angeles including Vivendi Universal, Genuine Games, Pandemic Studio and, Zindagi Games before moving to the Seattle area in 2011. Through working in different game areas, I found that my passion is working on the game tools, collaborating with artists and designers to empower them to create amazing interactive experiences.
I was very excited when I got the opportunity to work at 343 Industries, starting out on the cinematic system and tools for Halo 4.  For Halo 5 I continued improving that cinematic system and other tools for our bespoke game editor called "Faber."
Currently I'm the lead software engineer for the game editor team on Halo Infinite. I collaborate with my team and other workflow leads, planning and delivering the tools used to build the game experience. We closely iterate with the artists and designers from all disciplines to make their workflows easier, quicker and stable.
What was it about Halo and the studio that attracted you to the role?
There were several factors that excited me about coming to work at 343. One was the opportunity to work and contribute on Halo, a huge well-known project. Another one was 343 Industries being part of Microsoft, a big worldwide company with resources, stability and even great benefits. Moving to the beautiful Seattle area and a chance to work with previous coworkers and meeting new talented developers also played a huge role in my decision.
As the number and talent level of women in gaming continues to grow, what advice would you give to other women looking to take STEM or creative paths into the video game industry, and what do you think those voices can bring to the table?
I think one of the important things is to figure out where your passion is and what makes you happy to work on and go for it.
When I was in school my favorite subject was math, but I couldn't figure out for long time what I could do with it for my career that interested me. Then I took a programming class and ended up making a game as my project. That's when I realized what I wanted to do for my career. After graduating with a computer science degree, I packed my bags and moved to LA to start looking for a job. I quickly realized how hard it was to even get an interview without experience, so I ended up taking a temp job as a game tester and worked my way up.
At the same time, I took game engineering online courses and eventually landed my first engineering job in the game industry. It worked out well in the end, but in hindsight I should have tried to do an internship or create a personal project for a portfolio.  I think it's great that these days anyone can use engines such as Unreal or Unity to create their own projects to gain that valuable experience, but that was not an option when I was starting.
Simply put, female voices can bring diversity and different perspectives to all game disciplines. Everyone is unique and has many experiences and ideas that they can bring to the table.
343 has been a great place for me to work and I've had several supportive managers that have guided me and helped me advance my career. I've never felt exclusion because I'm a woman and while there's lots of challenges, they are not related to my gender. I've also become a mother of two children while at 343. The studio was very supportive during the times I took leave and continues to be very supportive of every employee's work and life balance.
One simple piece of advice I've thought about is simply to make sure that people around you, like your manager and your peers, know what you are personally passionate about and what specific areas you want to work on. People always tend to help and when opportunity opens up they know to send it your way, if they know about it.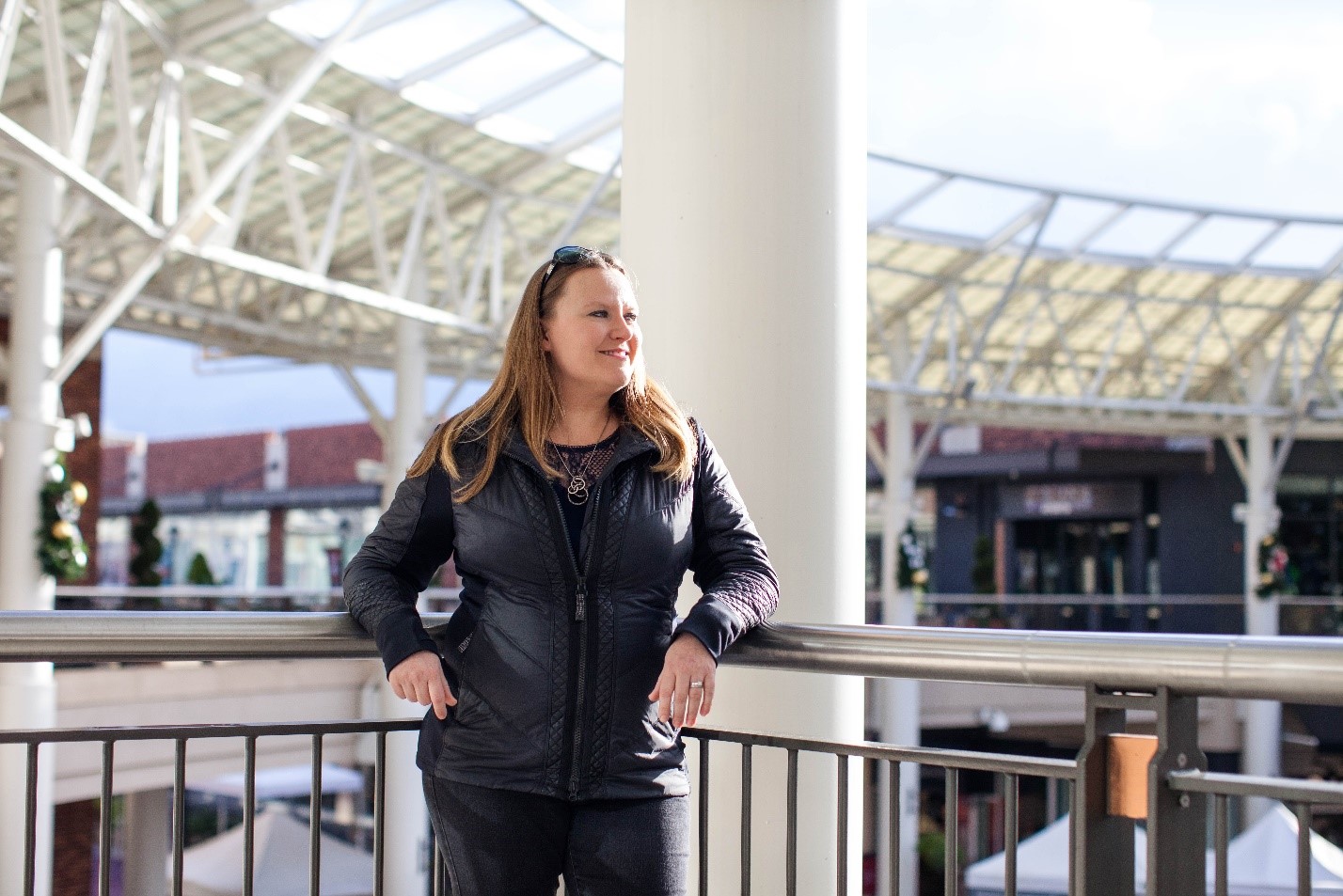 As an engineer, how do you partner with the creative disciplines in the studio, and what aspects of that inspire your approach to building code/tools?
I get excited talking with content creators about what they are trying to accomplish. Building tools to facilitate that vision is what it's all about. It comes down to understanding what their ideal workflow is and what types of problems they are trying to solve. This allows us to prioritize features and build out a plan to deliver a layered, scalable feature set that can be delivered over time.
343 Industries is a huge studio, with a big game, and some really complex interactions between disciplines…how do you organize your projects and efforts, and what advice would you give someone who wants to pursue a similar role?
Yes, the game is huge and with so many people and areas to develop, we need many tools and editors for multiple workflows across the studio. It's incredible to see the investment 343 has put into resources and developing the tools we need to make the game. Besides our game editor team, we have other teams supporting the effort, with co-development partners all working together to deliver features and fixes in Faber and other tools.
"Tools UX" is a fairly new team at 343 but has been super awesome partnering with the editor developers and content creators to establish a vision for our tools so they are consistent, user friendly, and professionally built.
Developers and artists join forces in strike teams dedicated to specific workflows to accomplish goals needed to build their parts of the game. The strike teams are formed by current requirements and priorities to achieve the vision. For example, we have effects, lighting, environment, animation and other workflow strike teams where people collaborate on building features in the editor and the engine. We try to align and share tech and foundational pieces across all workflows in the editor.
Someone looking to get into a similar role would have the ability to see the larger picture and understand how all the different pieces fit together to deliver on the overarching vision.
You're in the unique position of building a new game and a new engine in parallel.  How are those things balanced in terms of production flow?  What excites you most about the new tech you're building and applying?
It's not an easy task building them at the same time. The game, engine and tools engineers put a lot of effort into stability for artists, designers and engineers, so that as we build out the features required, development can continue without unnecessary delays. The team invests in writing automated tests, reporting stability issues and fixing them. We collect telemetry and follow the trends to see how the tools are used in order to help us figure out where to focus our efforts.  Developers think ahead and prioritize the correct foundational pieces needed for artists and designers to build the game. We have a roadmap but maintain flexibility in order to react as needed.
It's also important to keep the long-term vision of where we want to take the engine and the editor, so the team invests a little bit of time in experimenting and prototyping with new tech.
It's most exciting to see all the new tools and engine tech come together, bringing the vision alive through the efforts of people across all disciplines. Seeing the E3 trailer for Halo Infinite completed and how good the end product looks and feels, showcases all the hard work and passion this team puts into their craft.
Word is you're a huge poker player! Is there any aspect of that hobby and skill that feeds into your work (or play!)?
Yes, I'm a huge fan of playing poker. I've played in a few small tournaments and even won one! But mostly I like playing casually with my friends.
I suppose strategy can help in my work, like knowing when to go all in and take that risk or knowing when to fold and move on to solve a more important problem.  For example, experimenting with new features in the game editor; recognizing when something is clearly useful and pushing to continue developing or alternatively if something is clearly not going to make an impact and deciding to cut it.
What is your favorite game of all time, and why? And what aspects of that game would you most like to see in Halo Infinite?
I love the Prince of Persia games. I grew up playing the original one on the PC where you had to save the princess in 60 minutes before the sand clock runs out of time. Prince of Persia The Sands of Time is probably my favorite console game. I loved that you could rewind a short time and try again if you made a mistake. A feature where you get a chance to rewind and redo some of your actions would be awesome in any game for me as I tend to "die" a lot and don't like replaying the same area over and over. And don't worry, I'm not trying to put that in Halo Infinite!