343 Industries 2019 Pride Recap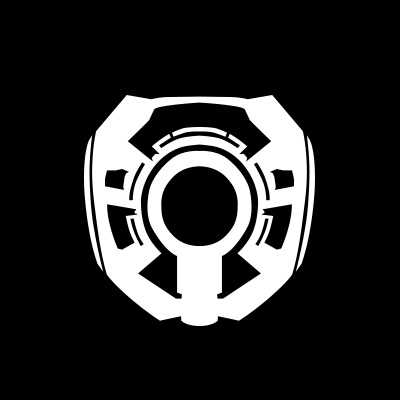 By 343 Industries -
The celebration of Pride is a big deal here in Washington, and at 343 Industries we wanted to show our support to all the Spartans in LGBTQIA+ communities all over the world. We know that Pride is about more than just celebration, it's a movement in pursuit of having true equality and freedom for all. Many of us here at 343 joined our fellow Xbox Game Studios and Microsoft cohorts in the Seattle Trans Pride march, Seattle Dyke march, and Seattle Pride march. The amount of love and strength felt at these marches is a constant reminder that we can always do more to support each other.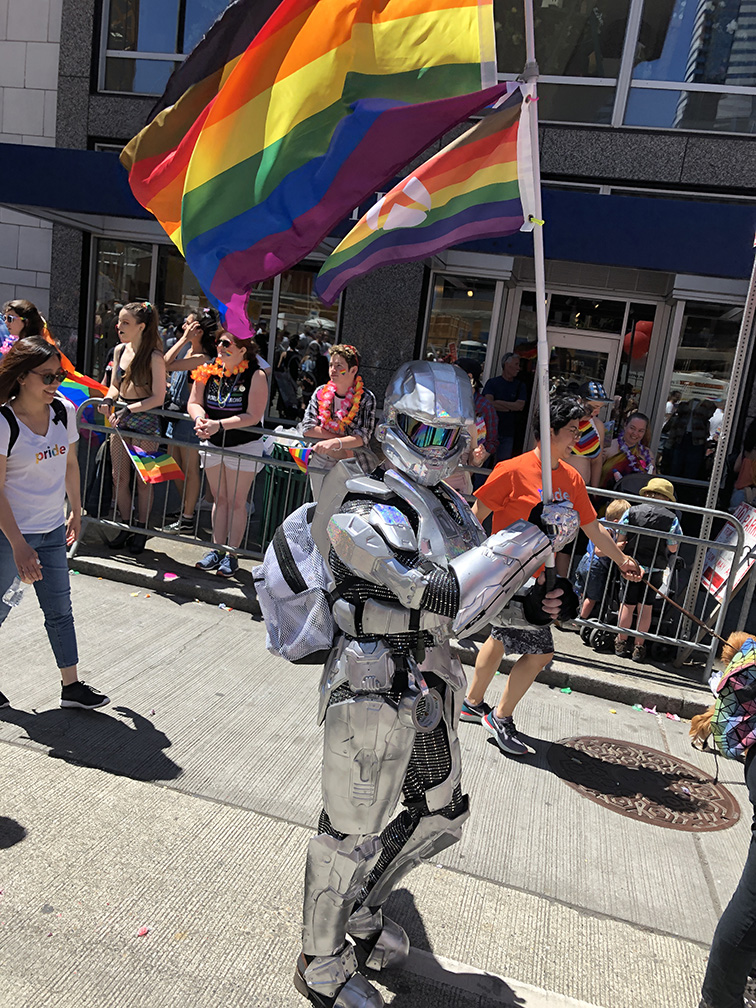 Photo credit: Sarah Campbell
To make sure every Spartan heading to the weekend marches had fuel to keep the cadence, we loaded them up with one of the best sources of athletic nutritional excellence: pizza. (This made sure everyone would be at their best when busting out those sweet dance moves in the parades!) It was so great to see so many of our wonderful devs pumped to take part in the Pride celebrations and amping each other up.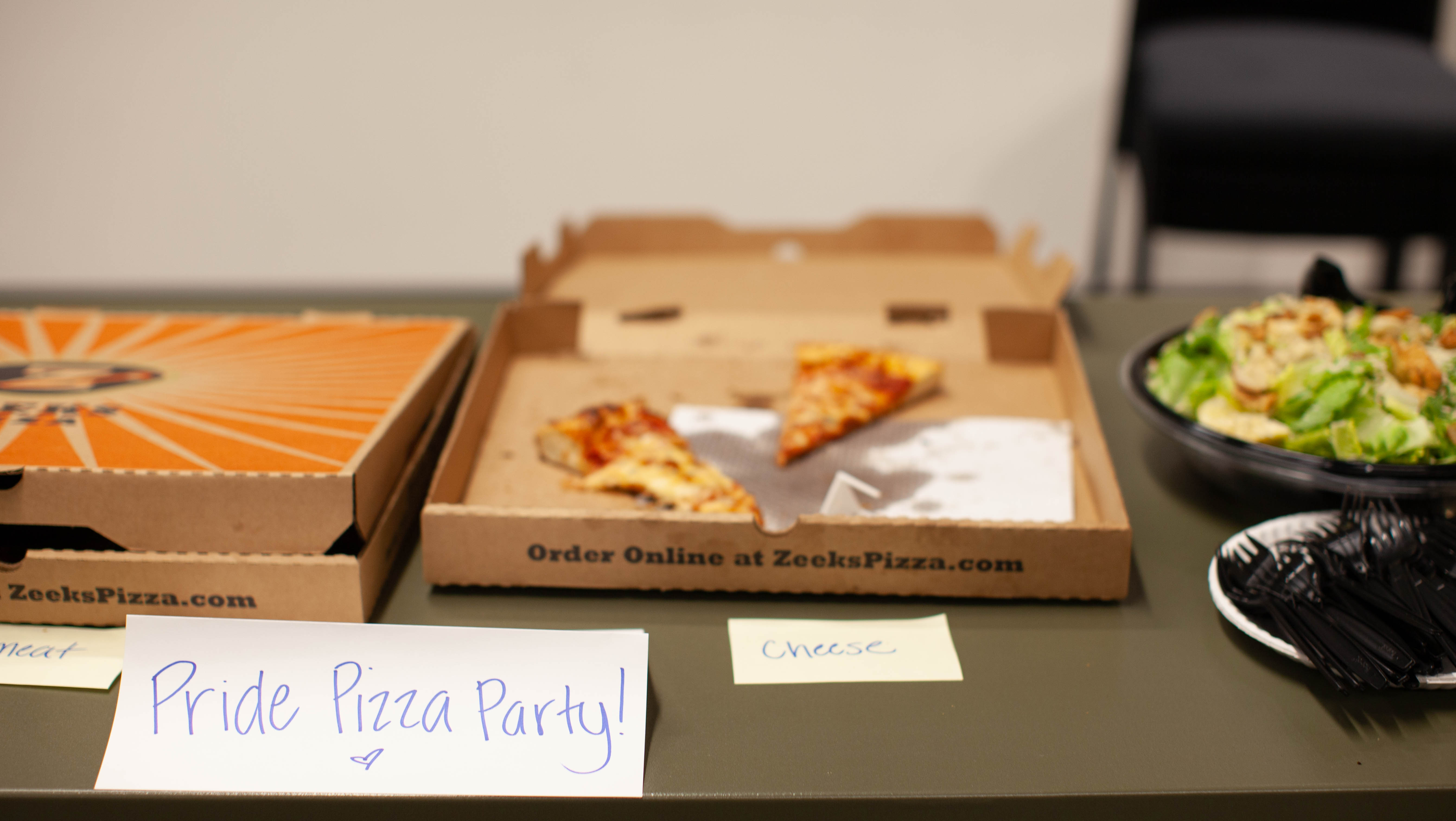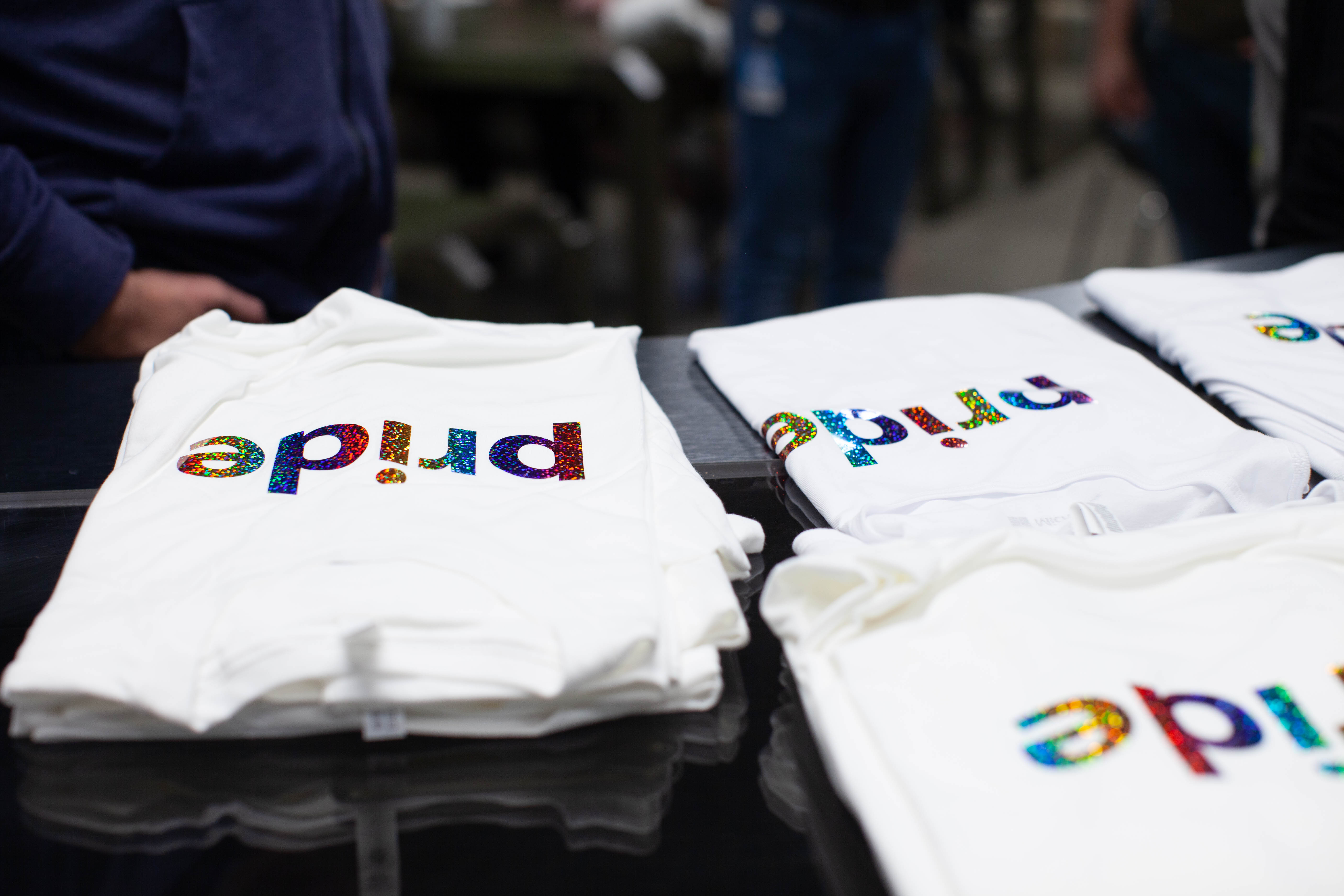 While at the end of the day there's always more to be done, we're hoping the efforts we make today, and commit to making tomorrow, will provide an impact where it counts. We also have these pretty awesome-sauce Pride emblems you can still snag here and use year-round to show your support: Download Now